Before starting about the critics and their dialogues, I just wanted to share how much I love him
I saw a cricketer with long hairs and his not so ordinary batting style. He made me his fan.
Some years passed, and some more, even the jerseys kept changing from blue to white to yellow to purple to again yellow - My love for him kept increasing.
Now the critics turn:
"M.S Dhoni should retire, he is too old for the game."
"I don't think Dhoni should play anymore, there are younger players in the team."
"M.S Dhoni is worn out now, he should stop playing."
It only takes one game for the captain cool-o-great M.S.D to silence all these naysayers. Yesterday, Chennai Super Kings which was successfully captained by Dhoni won the IPL champions title for the third time and proved all those other critics who ridiculed the team for having "old"members, M.S.D included.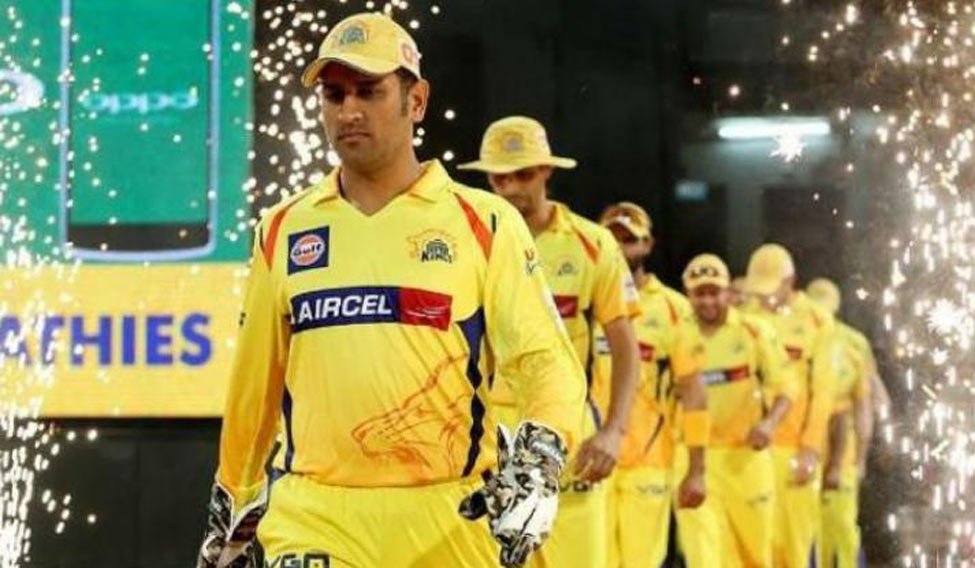 "We talked a lot about age but what matters is the fitness. (Ambati) Rayudu for example is 33, he's someone who is fit, covers a lot of ground. Even if he plays a few games where he spends a lot of time in the ground and in the field, he never complains. So it is the fitness that really matters more than the age aspect," Dhoni said moments after the game.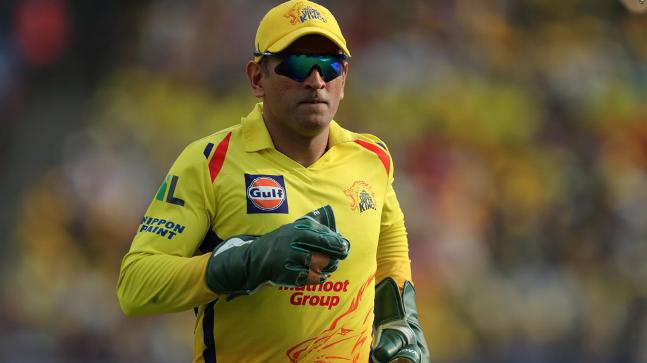 The genius of M.S Dhoni is unmatched by very few and his alertness on the field is a testimony to his skill and experience. There have hardly ever been times where he has disappointed us and even if there were a few moments of disappointment, they were nothing compared to the hundreds of triumphant moments. He is someone every one can rely on, if you're stuck on an island or need to pass a test for which you haven't studied, you only wish M.S.D was there with you to get you out of that situation.
And Thank you MS Dhoni for giving us this,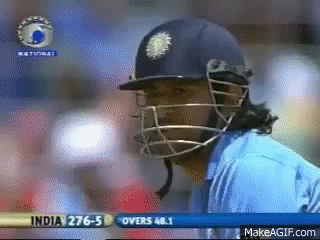 Helicopter shot, it is always a refreshment when we see this magical shot.
And this too, you taught us how to be a fun loving father,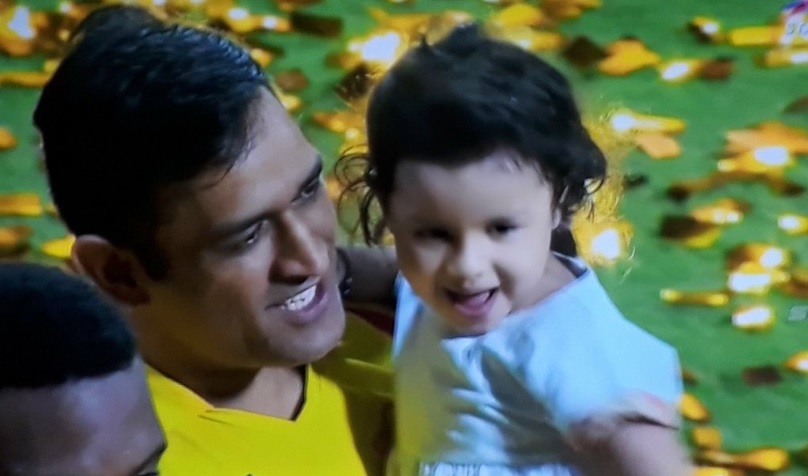 Virat Kohli may have tried to fill the place of Sachin Tendulkar but nobody can take the place of M.S Dhoni because no one can do what he does equally well as him. It will always give us chills thinking about M.S.D smashing the ball in the last few overs of the 2011 world cup. From railway ticket examiner to an accomplished international cricket player, he has been an inspiration to young girls and boys throughout India. He has also proved that age is just a number.
Thank You MS Dhoni for playing for India and winning us many trophies, and yes one more important thing, you taught us how to be calm and cool in tough times.