Without our loving doggy's, our life is incomplete.

Even dogs have their SAVAGE mode!! And trust me they are DAMN hilarious than humans.
Some of them even Know how to "Bolan-inn-Punjabi".

Confused?? Ok...let me clear the air and,
Introduce you to this amazing doggo who has her own Instagram account, and she has that pun side inbuilt in her because she is living with her DADA, Gursimran Khamba, the AIB co-founder.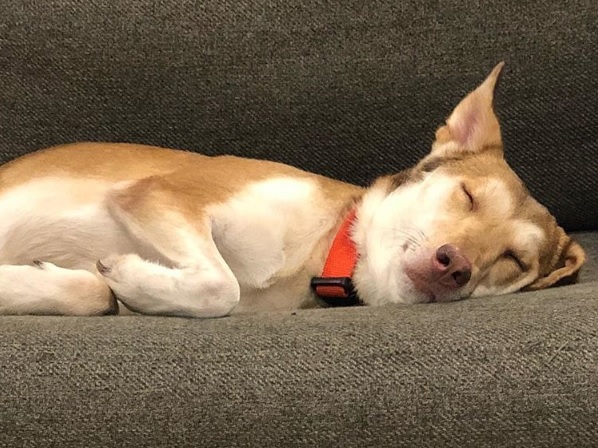 Gursimran Khamba adopted her from the rescue shelter, 'Animals Matter To Me' in 2016. From then on, Peachpreet Khamba is taking care of his DADA and vice versa.

Peachpreet is a theth-punjabi kudi, and she is just killing it in her own way!! She is a celebrity now, she got 27000 followers in just a few weeks(I don't even have 27 followers on my Instagram account.)

Before moving further, I just thought to tell you something about her; DO NOT CALL HER HUSKY(It's a breed of dogs) KYOKI,

Jee tussi onu husky keha taan wo twade ghar aake poore tabbar nu katt degi(Don't call her Husky, She will bite you otherwise).
Peachpreet is all ready to attack the cake... she will count to three, if his DADA did not give her the cake... Then!!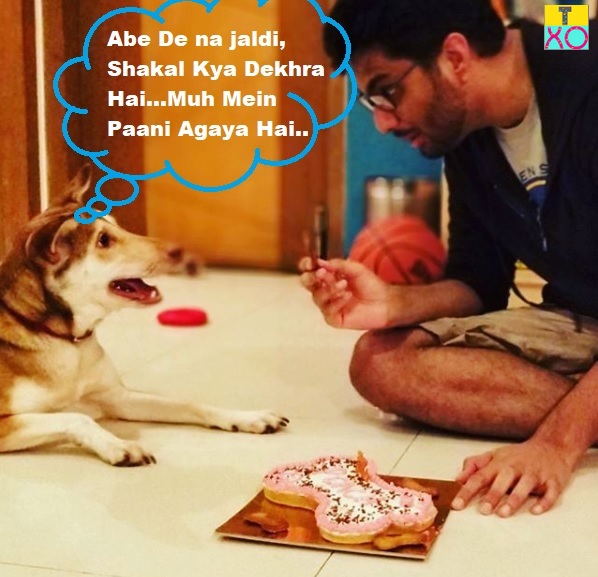 She knows it's mothers day, So she is trying to be more calm and sweet in front of her mother. Aww...such a cute doggo!!
Peachpreet Insta post is so much *sassy*.
"Waise taan jad ton ghar aaye ho tussi mera pyo te mera chicken dono hi churaa liya ae par ajj de din social media te tuhaade baare acchi cheezaan bolna zaroori hai. Bas dosti bani ravve #happymothersday"
Bhagwan Hi jaanda hai Peachopreet Behen!! Gursimran nu ki lod payi si, But jo vi kita hai apna Khamba Sahab bhoot wadiya kaam kitta hai tuanu Insta te laake.
Priyanka Chopra de Doggo(Diana Chopra) nu vi follow karlayi *Peachopreet*.
Now you all have to admit, she is one amazingly amazing doggo. These puntastic post she share on her Insta are so much tee-hee.
And another one!! Do read her captions man.
Peachpreet Khamba was also invited on Sonam Kapoor grand wedding, but no media house featured her in any news or magazine, she complaints.
"Ikk piece ta kudi nu dedo Khamba Sahab."
Her captions are so-cool-o-puntastic. I am flat after seeing her banters.
I told you already!! She is a theth-punjabi kudi. Don't ask her to translate in hindi or english.
Frankly speaking, your hilarious as Fu#k captions and your cute poses made me smile all through the time I was writing.
Guys, Do follow her on Instagram, she is one amazing doggo kudi.
Peachopreet Khamba I wanted to say - "You just made my day today". Thank You Khamba and Family.