Be it Deepika Padukone in 'Padmavaat' or Kareena Kapoor in 'Jab we met', the desi girls have never failed to make our heads turn towards them with their glamour, Indian style fashion and charming desi avatar. With the cloth clinging onto their perfectly chiseled body thus accentuating their curves, desi girls take on every cloth gracefully but it's the traditional Indian attire that always steals the show. From thick dark kajal giving a 'strong character' look to the nose pin, the Indian girls continue to steal show with their Indian dressing style. It's really fascinating to note that our tradition has and continue to influence designers globally.
Let's take a dig at 11 fashion style only our desi girls can handle perfectly...
1. KAJAL FOR EYES.
Haven't we all marveled at the beauty of black kajal - adding a spark to the otherwise casual look? Kajal is a must if you go out for a party or a normal get together. It won't hurt to say 'akho se maar dala 'for anyone putting on the black stroke.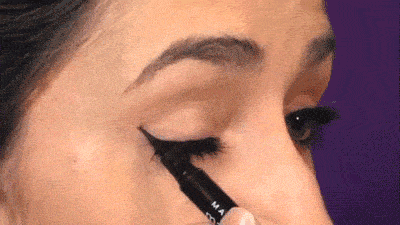 2. LADIES NOSEPIN.
Nose pin is indeed a success story in itself. With the western world embracing the style wholeheartedly, nose pin has become a favorite asset for all the glamour divas.
3. BANGLES FOR LADIES.
Have you ever seen a newlywed? The first thing that comes to our notice is the bangles on their hand. This is one thing that only our desi girls can handle gracefully without letting out an 'ouch'. Apart from being a 'Suhagan ki nishaani', bangles decorate the hands in a traditional way.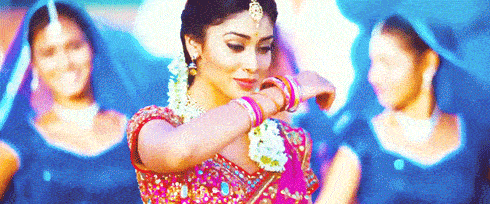 4. SAREE FOR GIRLS.
Wrapped in a Gujarati style or in a Bengali style, the choices can itself leave someone marveling at the plethora of options a saree has to offer. A simple piece of cloth that is ingrained in our culture, our tradition - giving a woman a 'sanskari' look. A 'thumka' in a saree is indeed a feast to one's eyes.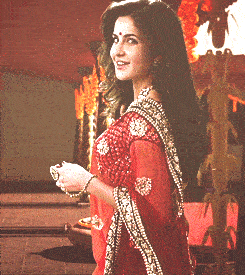 5. BINDI.
An asymmetrical piece of art right at the center of your forehead giving you a bold and strong look, the bindi is indeed a sign of power. No one can handle it better than our desi girls.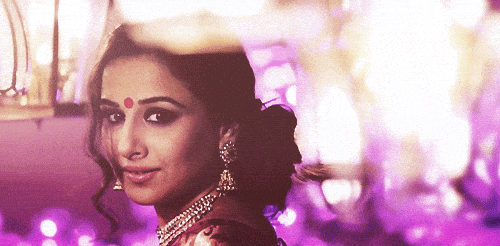 6. LIPSTICK FOR LADIES.
Wondering why lipstick is on the list? Well it's simple. Bold color lipstick isn't on the favorite list of many people but Indian woman can carry it in a way that no one else can. Bold colors can prove to be a fashion disaster and thus comes with a 'handle with care' tag.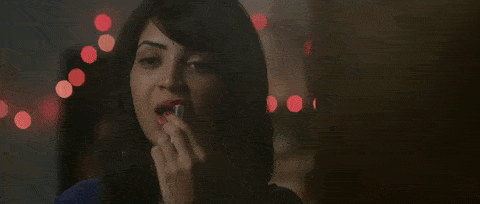 7. KOLHAPURI JUTI.
With people fighting over the stilettos, wedges and bellies, letting go of all the comfort a footwear has to offer and designers running out of new designs; the desi girls have again proved themselves by letting in kolhapuri juti in their wardrobe. A small yet indigenous gesture that doesn't let you compromise with your comfort nor does it let you stay behind in fashion.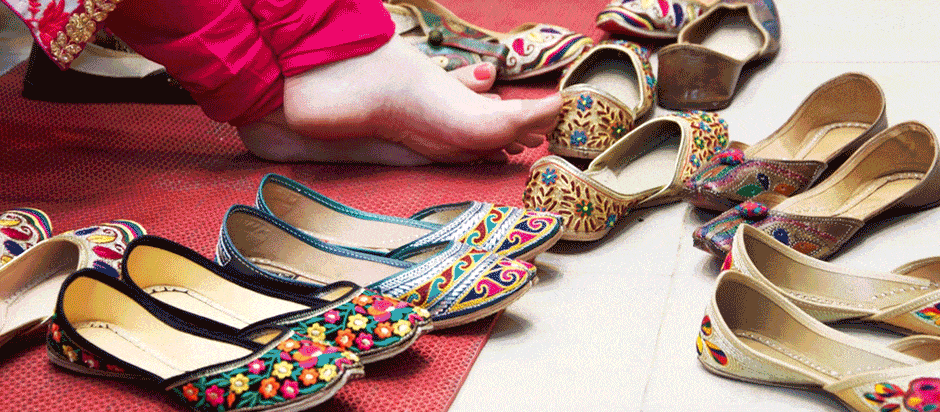 8. PATIALA.
The minute we let out the word Patiala, we picturize a Punjabi kudi in Patiala. Want to learn how to handle it? Ask our girls.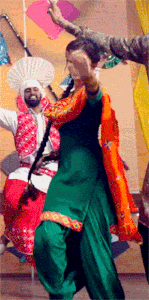 9. NECKLACE FOR GIRLS.
It's rightly said no matter how you dress up , your accessories can take your looks to another level, no one can understand this better than our girls. Only an Indian woman can handle the heavy jewellery gracefully. It's a statement of strength indeed.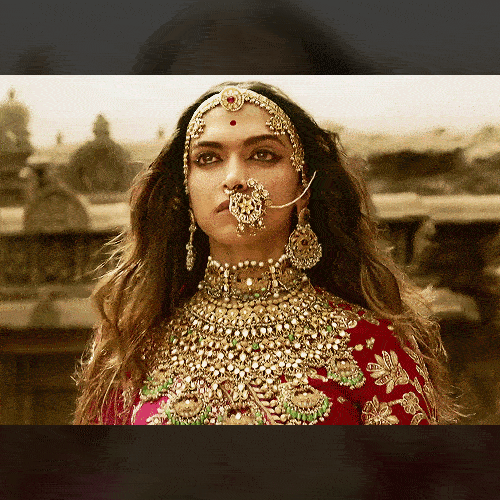 10. BRAIDED HAIRSTYLE FOR GIRLS.
The complicated hairdo that leaves you in awe - yes that's a talent. It's indeed tricky to handle all the strands you have in hand and come up with a really indigenous style. And you know who has got skills, don't you?

11. LEHENGA FOR INDIAN GIRL.
Ever wondered the heavily embroidered lehengas and how Indian women handle it. Well that's for you to let your imagination run wild and hopefully you might( the chances being least ) come up with a reasoning.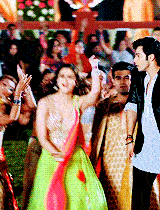 What? Shocked. Mesmerized. Take a deep breath and pinch yourself because it's true. It's how our desi girls steal the show and have our heads turned in their direction. Marvelous, isn't it?
Gif Source: Giphy, Pinterest