We girls need our girlfriends to keep us sane and yet have insane fun with. I remember, new to college, sick of the boring pg food, I along with my 3 girlfriends gatecrashed a Mata-ki-Chowki organized in one of the posh colonies. We went there in hope to have halwa but came back with our tummies full of mouthwatering snacks and endless glasses of coke. It was one of the best times we had. Quite contrary to the conventional idea of 'girls-night-out', we still consider it as one of the best experiences ever. You can have your own idea of a night out with the girl gang because, why should boys have all the fun? So here are 13 reasons why you should at least once (otherwise once in a while) go out to celebrate with the crazy girls around you.
1. To loosen up.
We are always so grounded and expected to 'behave like a girl'. There has to be some time that we break free from the glass door and loosen up a little. Kyunki jab zindagi ek baar mili hai toh do baar kyun sochein?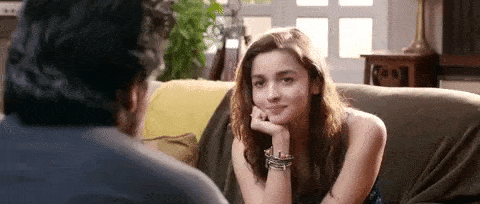 2. To encounter the other side of ourselves.
Kabhi Kabhi Mere Dil Mei Khayaal Aata Hai, Ki Kyun Na Mai Bhi Apne Andar Ki Bad Girl Ko Jaga Dun. Good girl ko thoda toh rest milna chaheye na?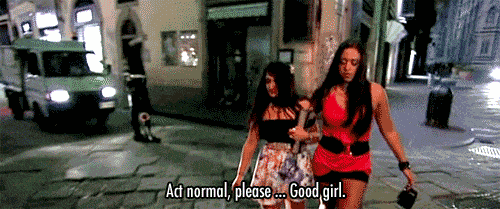 3. To explore.
Zindagi Badi Honi Chaheye Babumoshai, Lambi Nahi. Apne Andar Ki Goddess Ko Ek Mauka Toh Deke Dekho Iss Bahar Ki Duniya Ko Explore Karne Ka. (ps: Exploration in this context is highly dependent on the level of naughtiness on your mind.)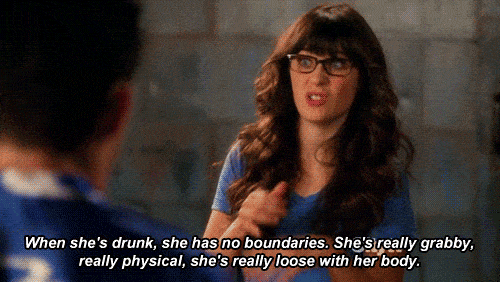 4. To get drunk. (if you wish to spoil yourselves, cuz why not?)
We all should at least once go to a pub with our girl gang, get drunk and dance the shit out of ourselves so that you can legit say to your gang, Chadi Mujhe Yaari Teri Aisi Jaise Daaru Desi.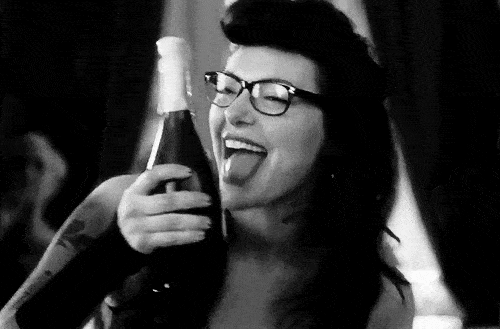 5. To dress up.
Dressing up always reminds me of 'Pooh" (high-5 Bollywood fans). We all deserve to look like divas without having to impress people around. So put on that little black dress, some smoky eyes, red lipstick, high heels and let the mood do the rest. (JK, dress as you wish, that's the whole point of this point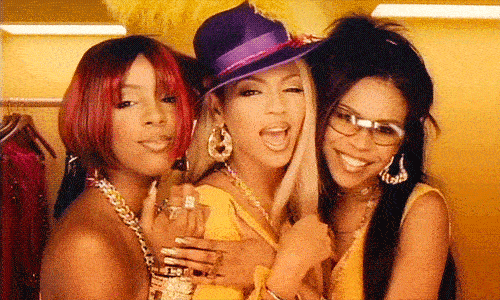 6. To celebrate our singlehood.
Every once in a while you need to make yourself realize that just because you are not dating a guy, you still have a lovely bunch of girlies to hang out with. Jaane Kyun..dil Jaanta Hai, Tu Hai Toh I'll be alright, I'll be alright!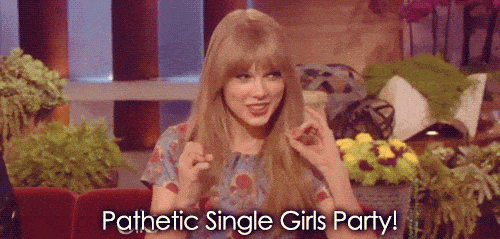 7. To feel free and independence.
Aa Chal Ke Tujhe Mai Leke Chalu, Ek Aise Gangan Ke Tale, Jahan Rules Bhi Na Ho, Restrictions Bhi Nahi, Bas Liberation, Freedom Mileeee...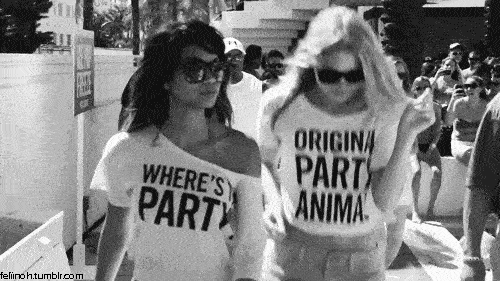 8. To give yourself some importance.
We often forget in our walk of life that you are the most important person in your life. So dear lady, Rock On Hai Ye Waqt Ka Ishaara, Rock On Zindagi Milegi Na Dobara.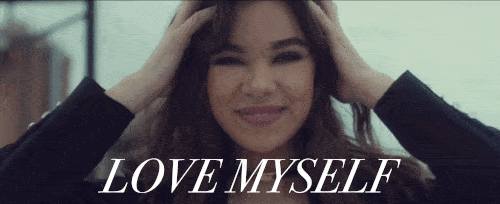 9. To add some masala to your otherwise boring life
Black-outs and a night you remember no details of? Yep, that's the plan. What a boring life to get drunk with friends and not wake up absolutely blank about last night, only letting the photographs speak. (Caution: this territory might be dangerous, beware).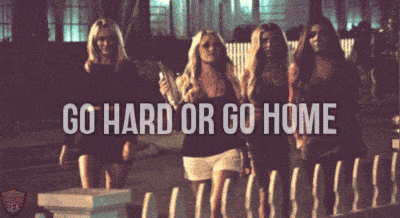 10. To exert yourself.
Dance like there's no tomorrow. (Break your heels too if need be). Before getting back on track, live the night out. Let your tired feet remind you of the fun you had last night with your girlfriends.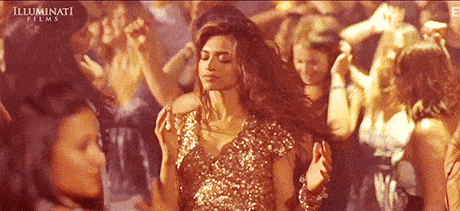 11. To flirt with strangers.
Bunny ne kaha tha YJHD mei, "flirting sehat ke liye acchi hoti hai, just like yoga". Yoga To Hum Karte Nahi, Flirting To Kar Hi Sakte Hain Na? That too strangers ke saath? Life me thoda excitement hona chaheye yaar!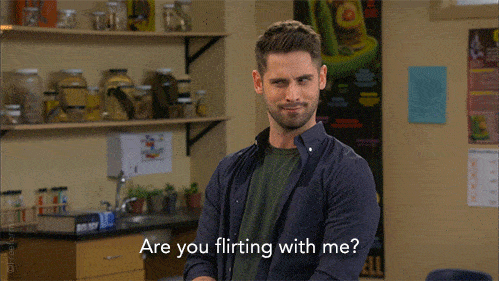 12. To feel in control of our lives.
Trust me, one night out and you will sing to yourself, Aaj Mai Upar, Asamaa Neeche, Aaj Mai Aage, Zamana Hai Peeche...yes, that's what one girl's night out can make you feel. And this one feeling, my friend, is one of the best feelings ever (unless you're in love because then that's the best)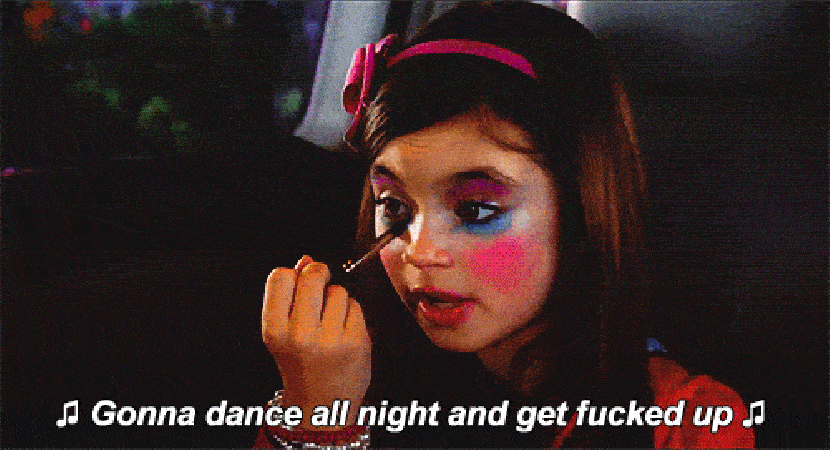 13. To make memories for a lifetime.
Waise Toh Picture Abhi Baaki Hai Mere Dost but some memories are for a lifetime and times with your girly mates will always be the best and most cherished.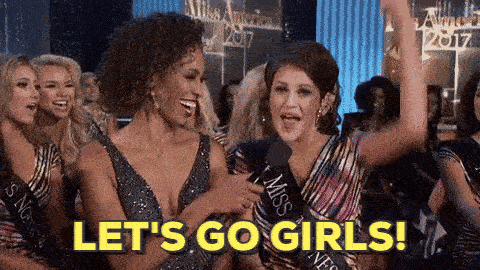 I hope you don't need more 'reasons' to go out on a night out with your girlfriends! Whenever your friends decide to go out just tag along.
Jaane Nahi Denge Tujhe... Party Mei Hum Kabhi Akele!