"Beta, Aunty ko wo wali poem suna do to"
Those merry times, when there were no worries in life but to get your favorite chocolate and that too just at the expense of swaying cutely, singing all those merry rhymes, your mom was proud of you to have remembered! Admit it, even if you hid behind your mommy at first, you did wanna come out and grab all the attention in the room. And they'd be like
"Waah beta, ek aur ek aur, wo wali bhi suna do!,
and your list would just go on tottering over.

1. Even today, you dump me up on the terrace at night and looking into the sky this rhyme would just drape up my subconsciousness!
It was a happier time then...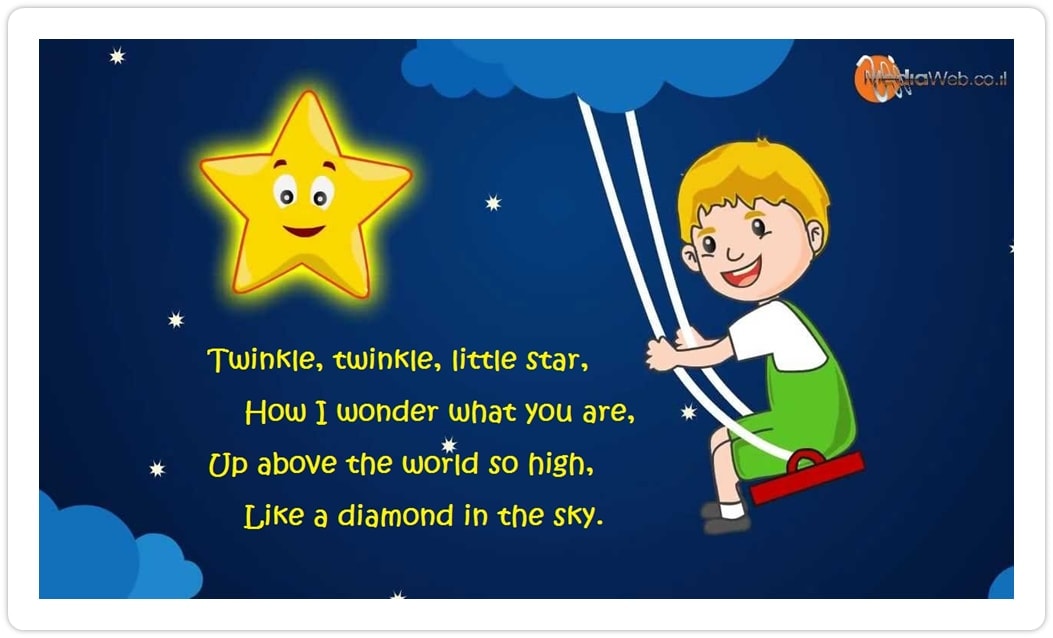 Lets say it again!
2. It's weird I never felt pathetic for Humpty! I wonder why the king's men wouldn't fry it into a delicious omelette for their king!
Jahapanaah
TaDaa!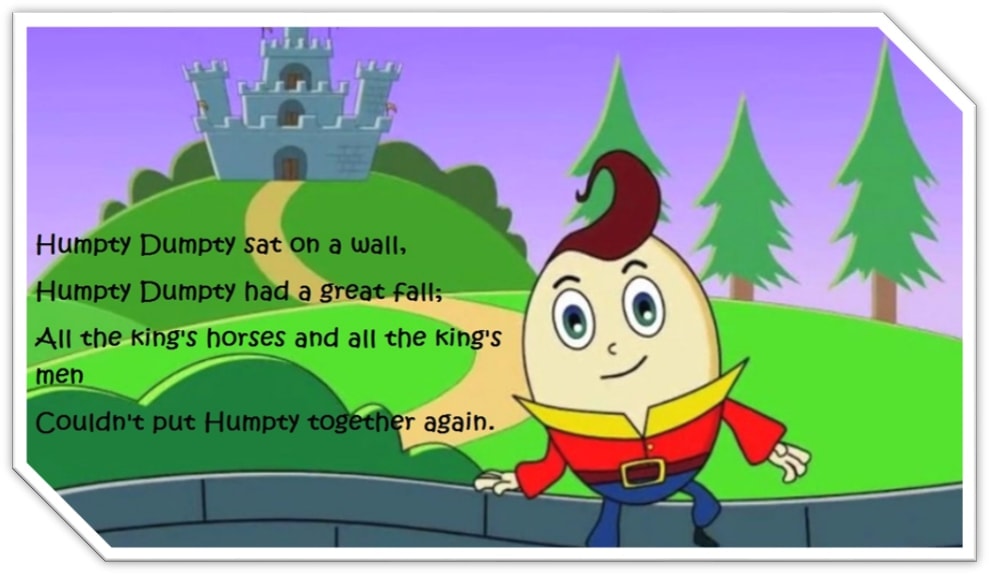 3. This poem reminds me of Game of Thrones. God! I've got to stop watching it. Idk what else did Jack get broken!
So that's how my childhood got effectively ruined!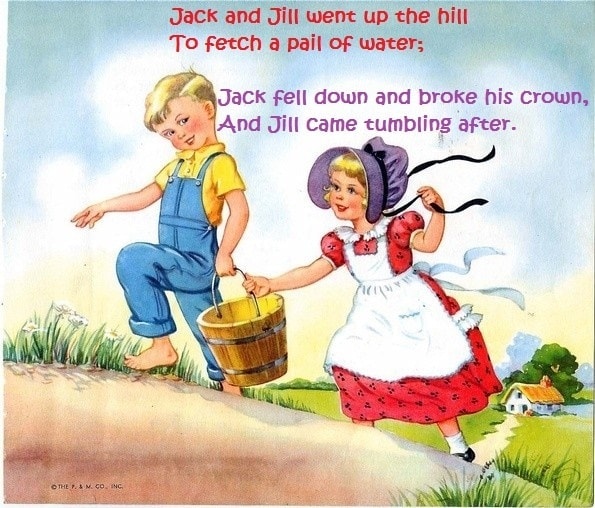 4. To all those who've got a friend named Johny, let's see what you can replace sugar with! Make sure you don't forget to announce it on his timeline.
Poor Johny!
(you can replace Johnny too. Thank me later)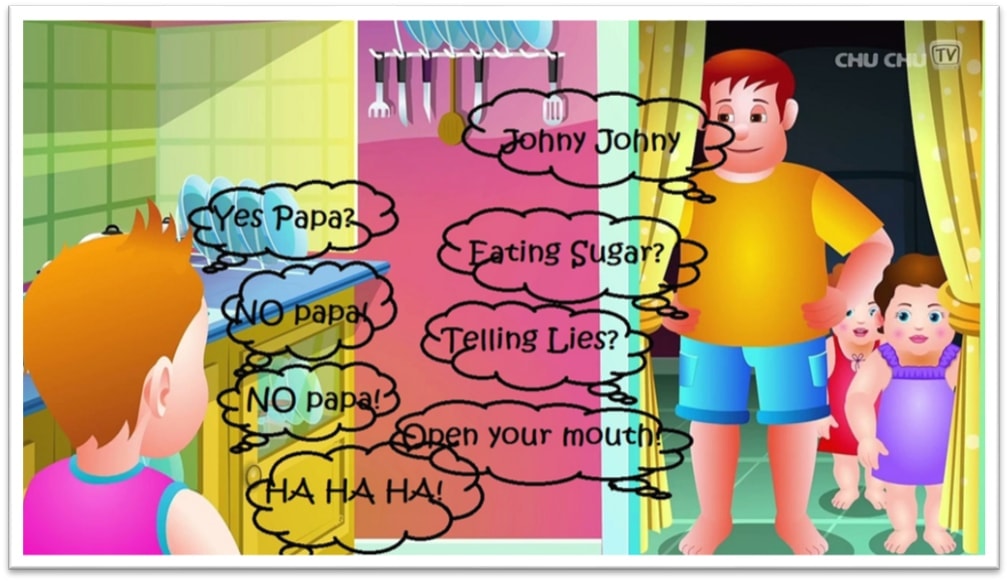 5. Hickory! Dickory! Dock!
This gonna be the official anthem for the long lectures in college and the day-long office hours. Come on! Let's bang in the chorus.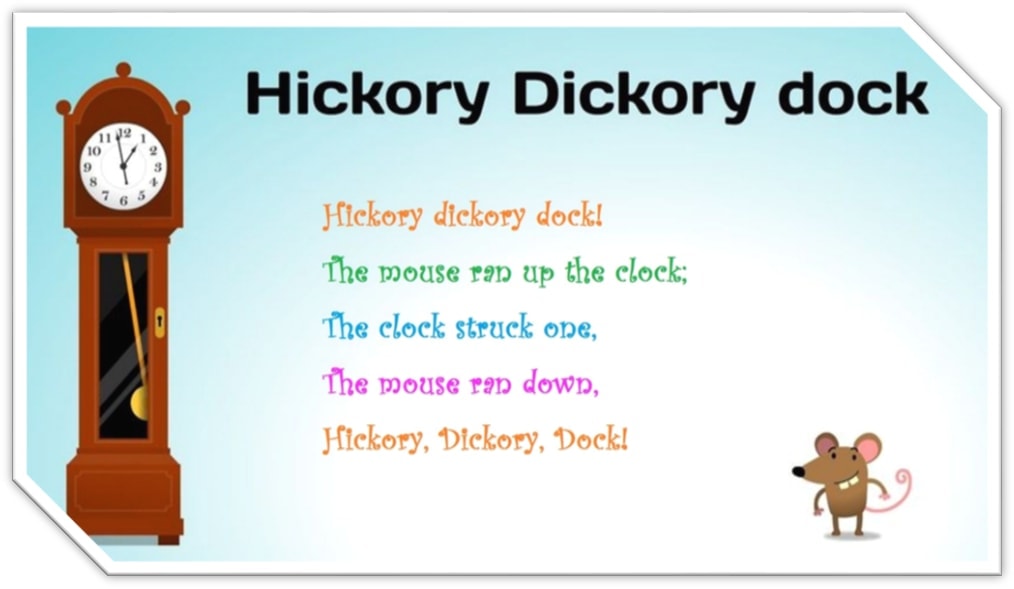 6. This one is for the sibling love! Remember the 'gao ki mitti', your nanighar...
You used to be humming this along your siblings filing the home with your sweet voices and running steps.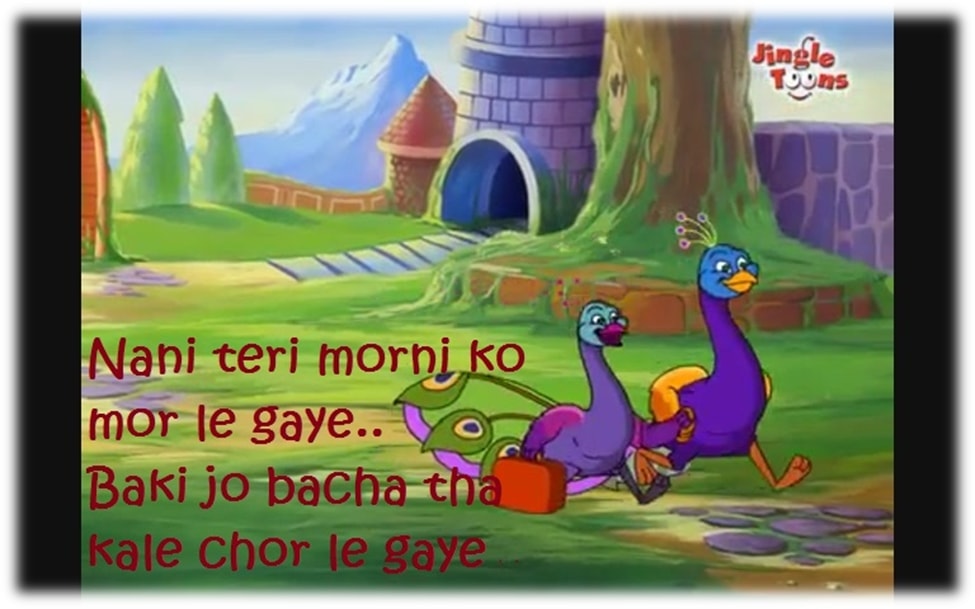 Here's the full lyrics!
Naani teri morani ko mor le gaye
Baaki jo bacha tha kaale chor le gaye
 
Khaake pike mote hoke chor baithhe rel men
Choronwaala dabba kat ke pahuncha sidha jel men
 
Un choron ki khub khabar li mote thaanedaarane
Moron ko bhi khub nachaaya jngale ki sarakaarane
 
Achchhi naani, pyaari naani, rusaarusi chhod de
Jaldi se ek paisa de de, tu knjusi chhod de...
Nani teri..
 
Come on! Wake up the kid!
7. Pussy cat Pussy cat!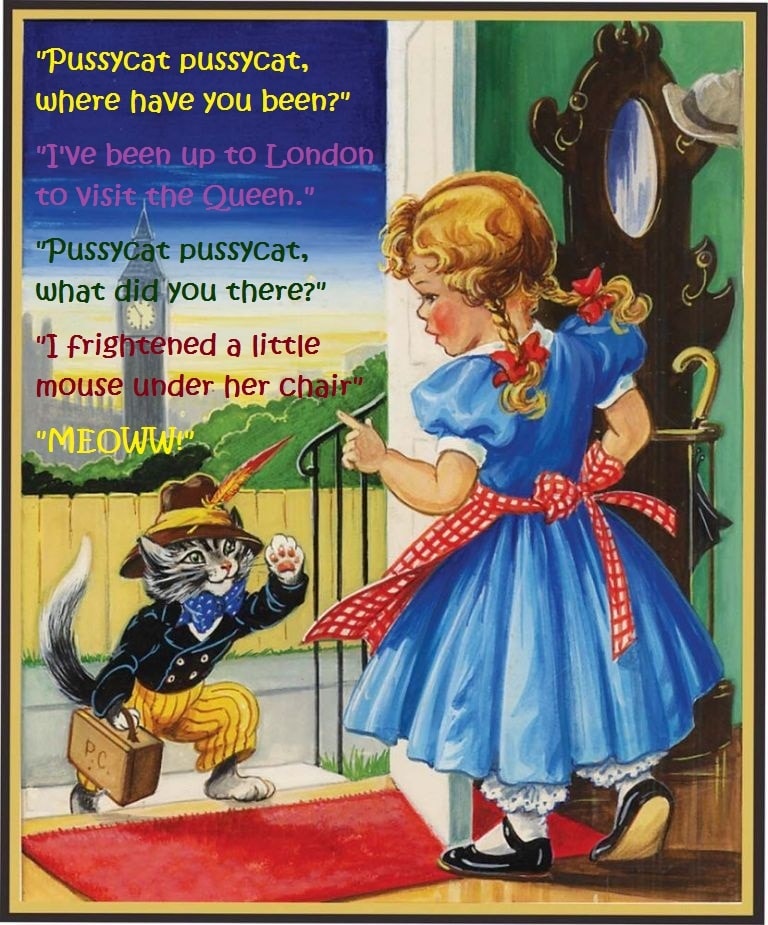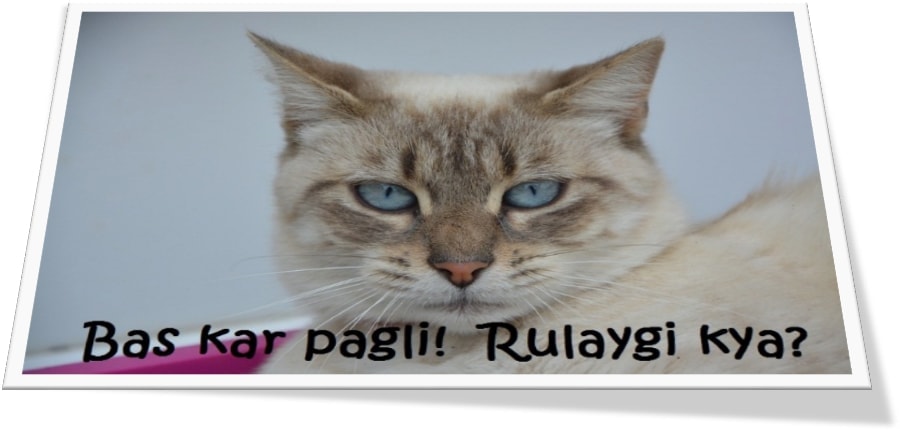 8. Machli jal ki rani hai
Jeevan apna pani hai..
Sharma ji ki beti se dar jaogi
Phir araam se ninni so jaogi......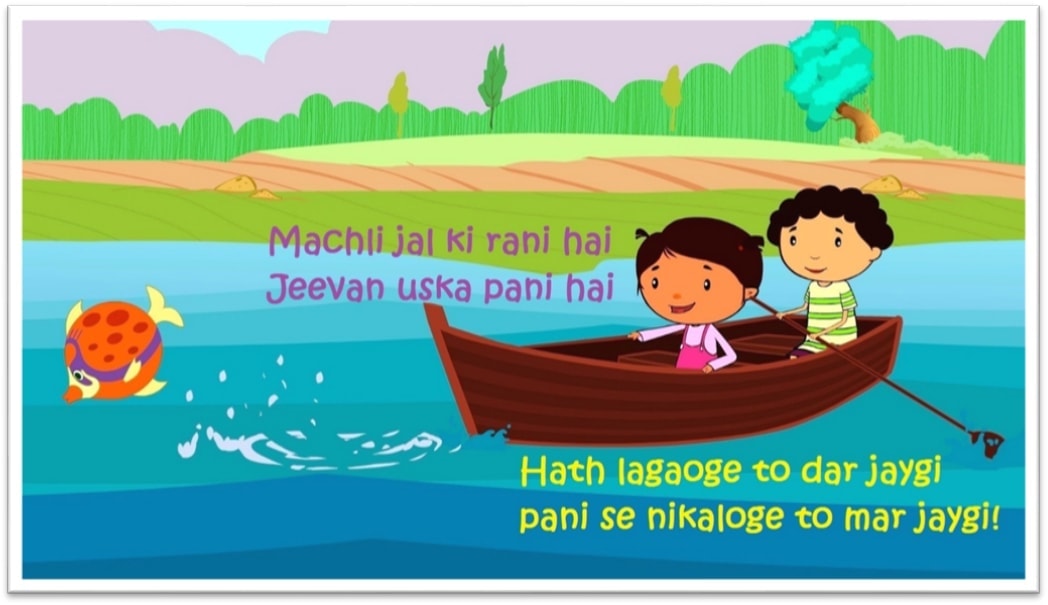 9. Yes I am very happy writing this and I am cherishing my childhood memories, I hope you too are memorizing.
Now its for you all, If you are happy and you know it clap your hands.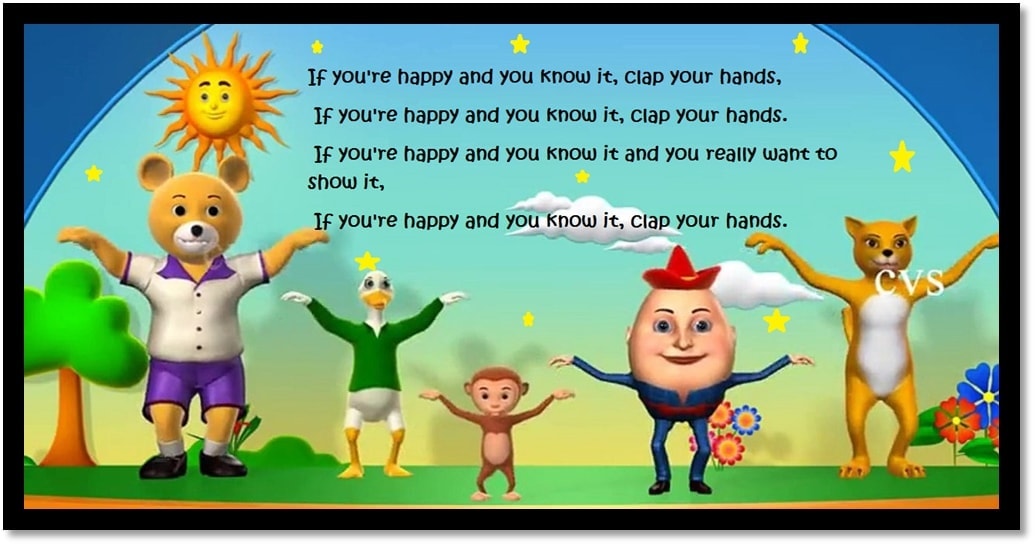 10. You grew up. Ever thought how many times it rained, how many times the lil itsy bitsy spider made its home and it got washed away? No. You only think about yourself!
Kattis!
Pakka wala kattis!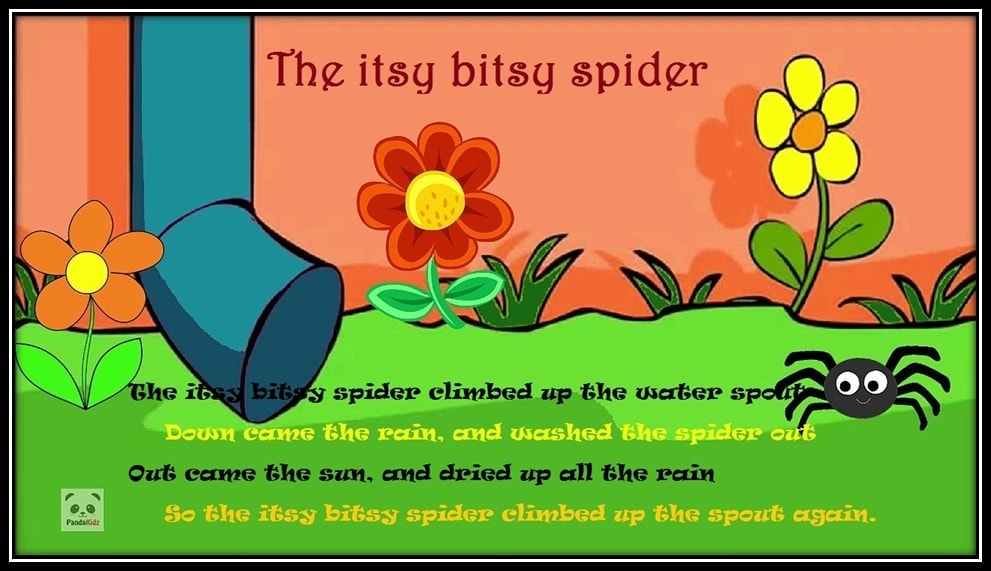 11. Don't you wanna join your small niece and nephews when they too cheer along
Two little hands go Clap clap clap!
I can jump in anytime. And then the next one would be 'Ring a ring of roses!'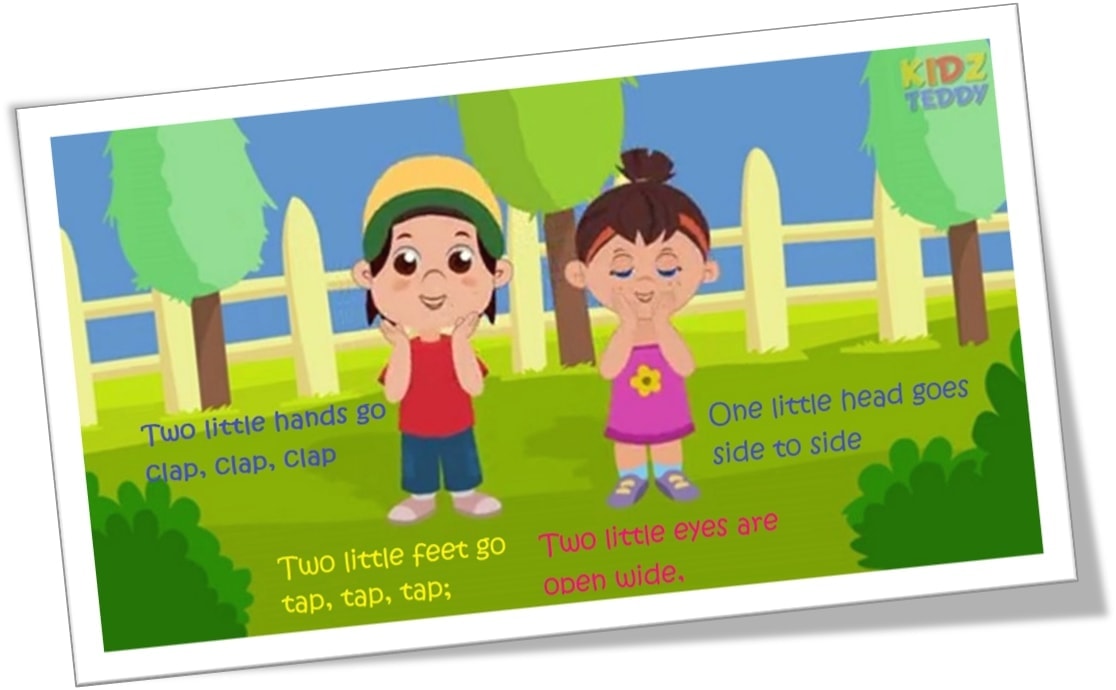 12. I guess my mom was the dame of this poem. The way she layered me up in sweaters when winters came she must have had quite a pile saved up from this BaBaing Black sheep!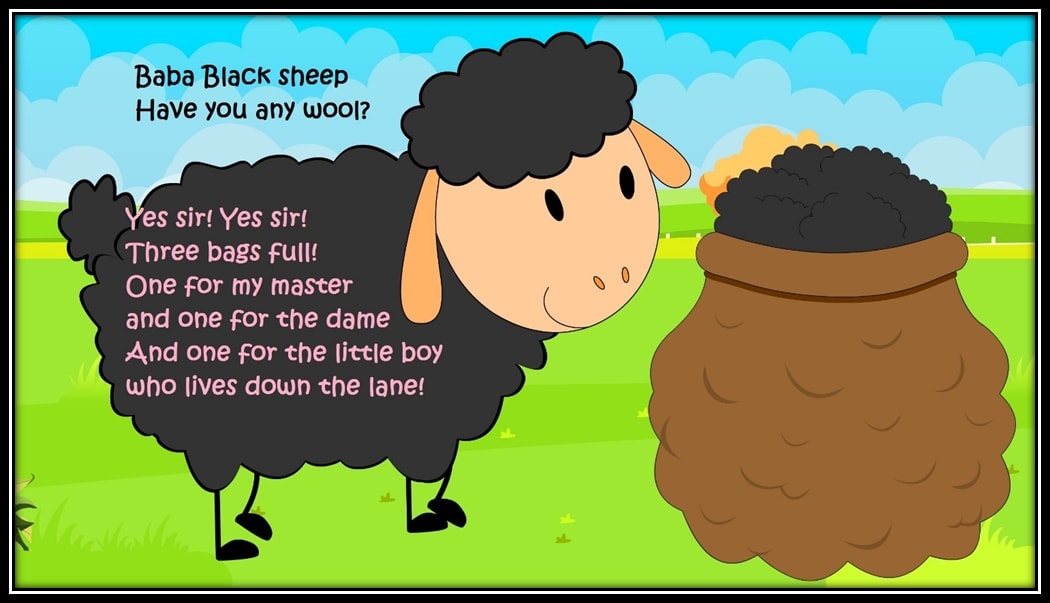 13. Lakdi ki kathi
Kathi pe ghoda
Ghode ki dum pe jo maara hathoda
Are bhai bhai bhai bhai...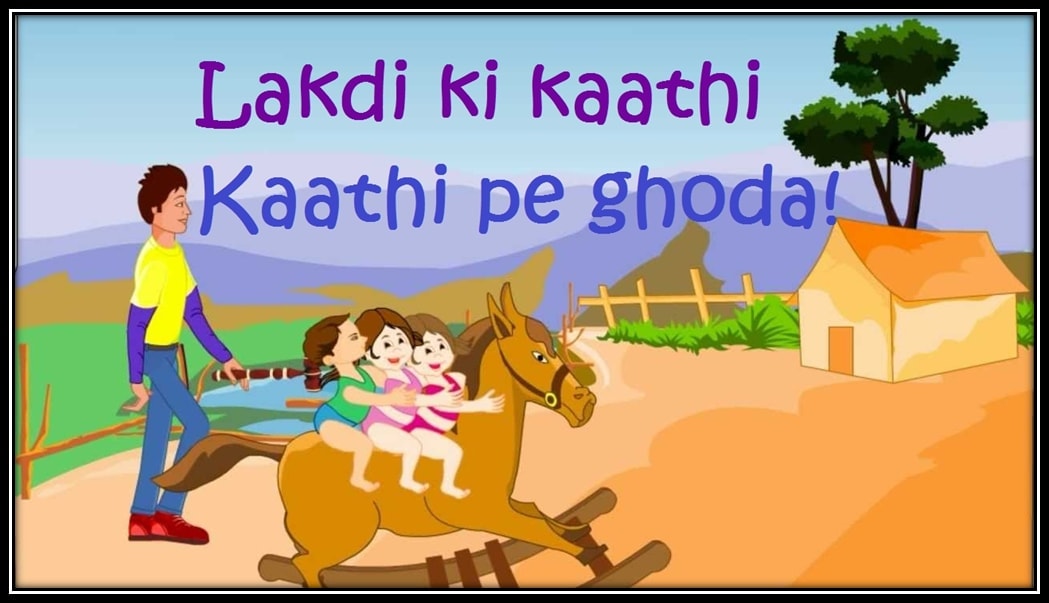 We all wish to be a kid again! I'd say, the kid is always there.. just give a lil tickle and see how you will make yourself lift up into a merry mood again. Believe me. It's precious!