Just as amazing as this show keeps on getting, so are some of the words fed to the characters. The show has been critically acclaimed for its grandeur and stands high in the IMdb ranking. Several features of the show, brilliantly amalgamated together make it a wonder to amaze upon. Fans count upon numerous reasons to cling to this show and well, suggesting other people to watch it not something new to hear. The dialogues of the characters play one of the most important role in keeping the audience in awe!
We might have been too much into the show to pause a lil and take a note of some of those brilliant sayings by the characters just as they get wiser with time...and these lines are related to every one of us in some or the other way
For all those words of wisdom put in to perfect characters at perfect moments, say Hats off to George R R Martin!
Let's take it, one at a time... and just realize how true those lines are.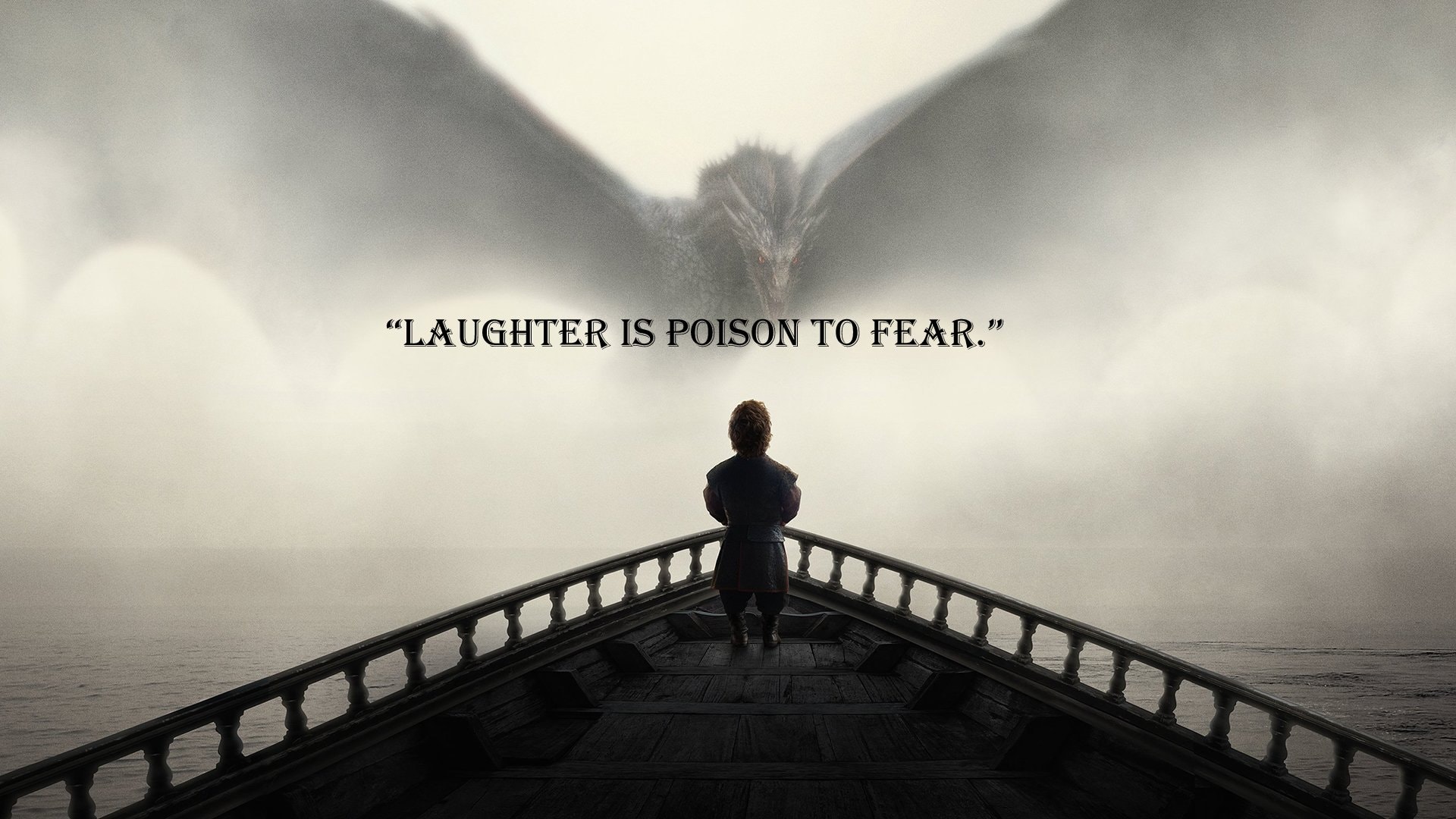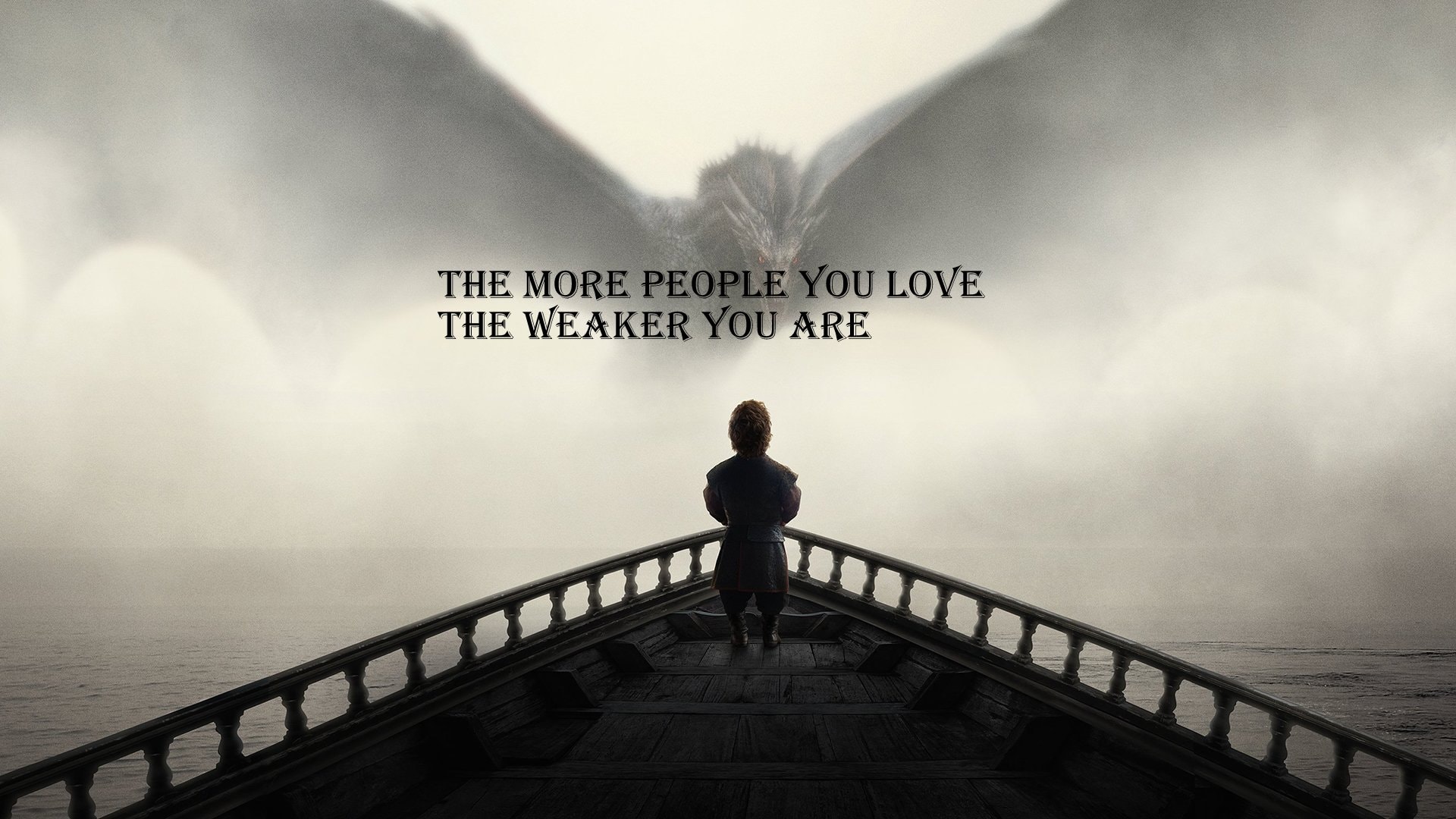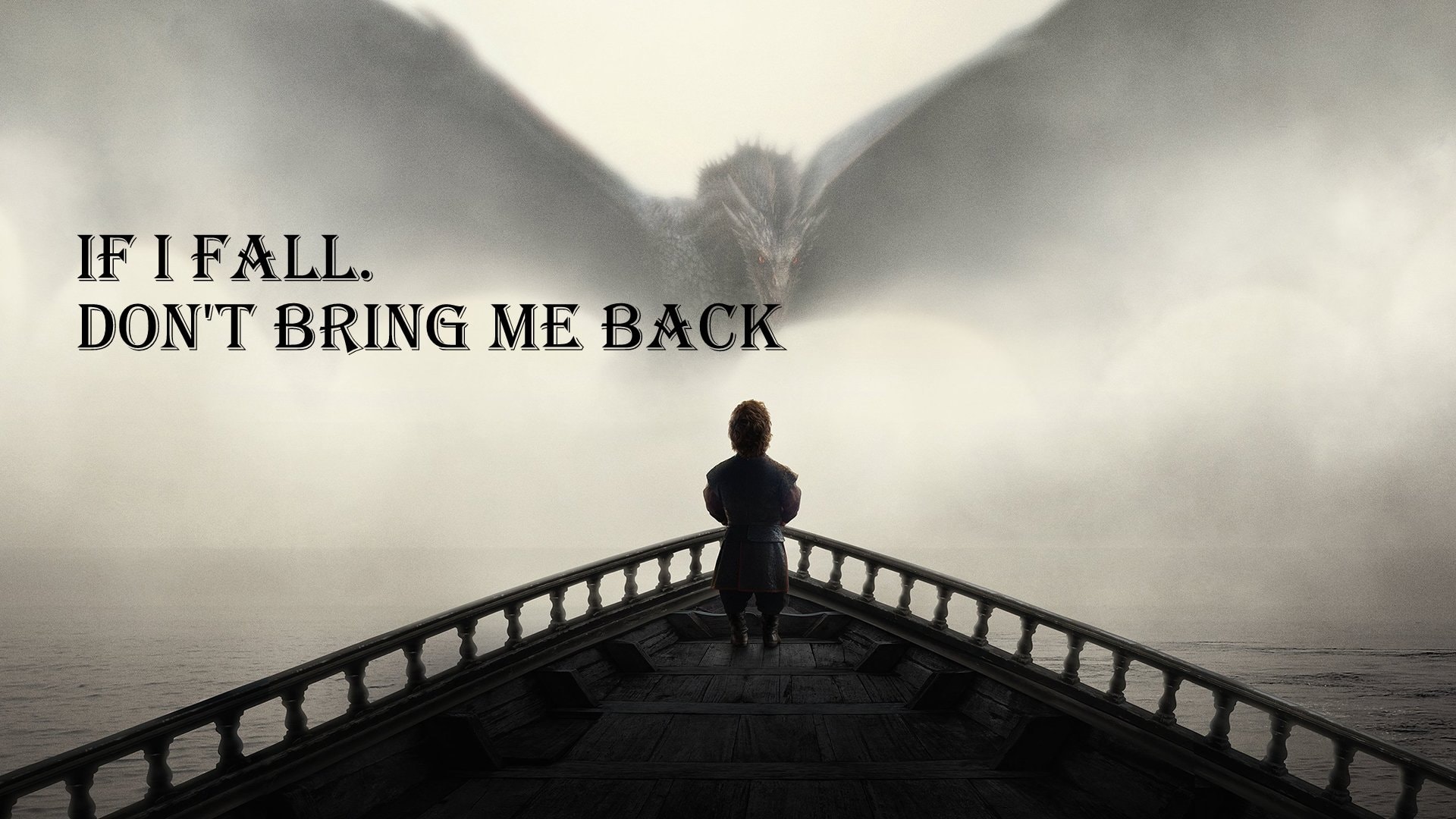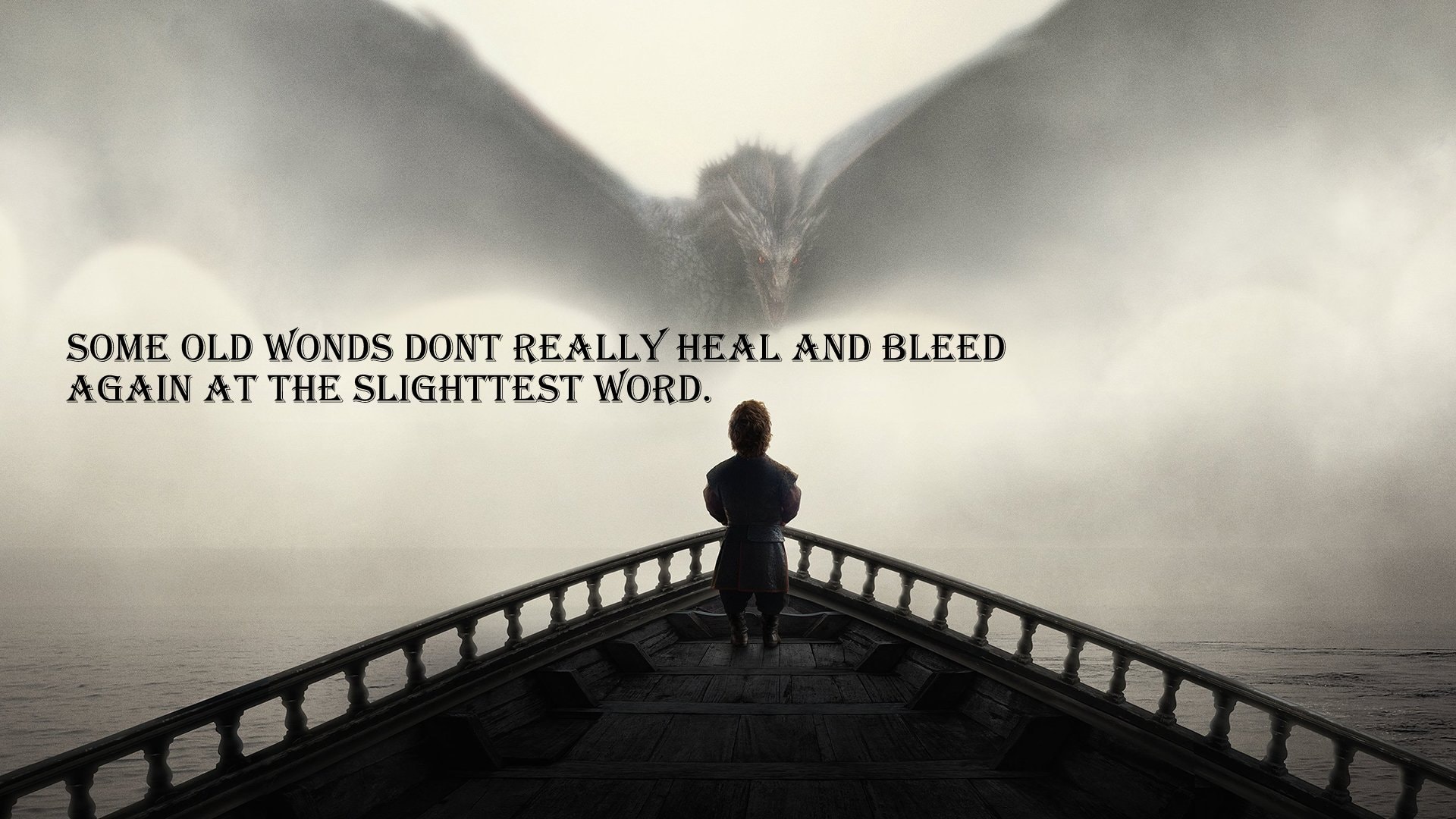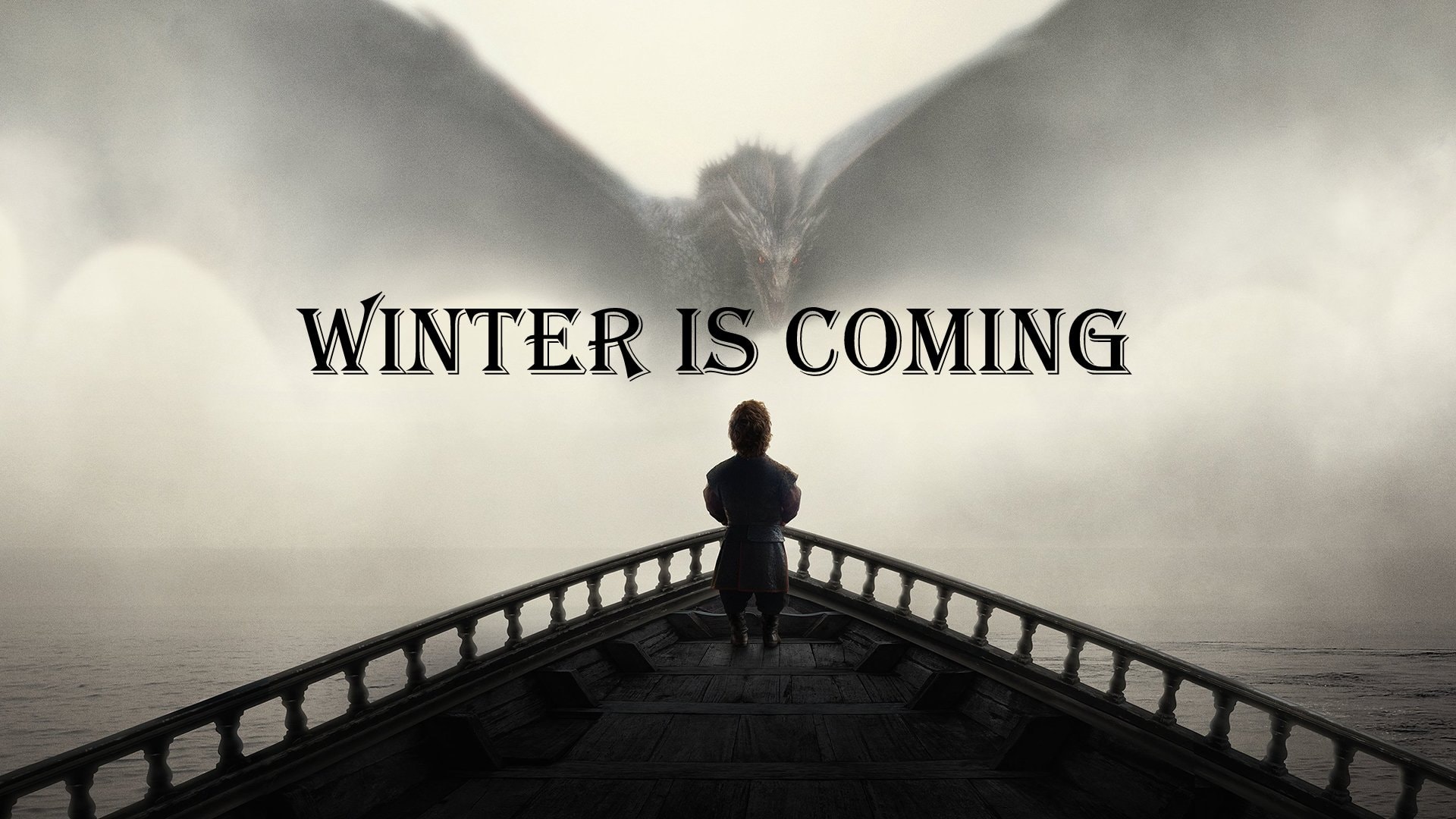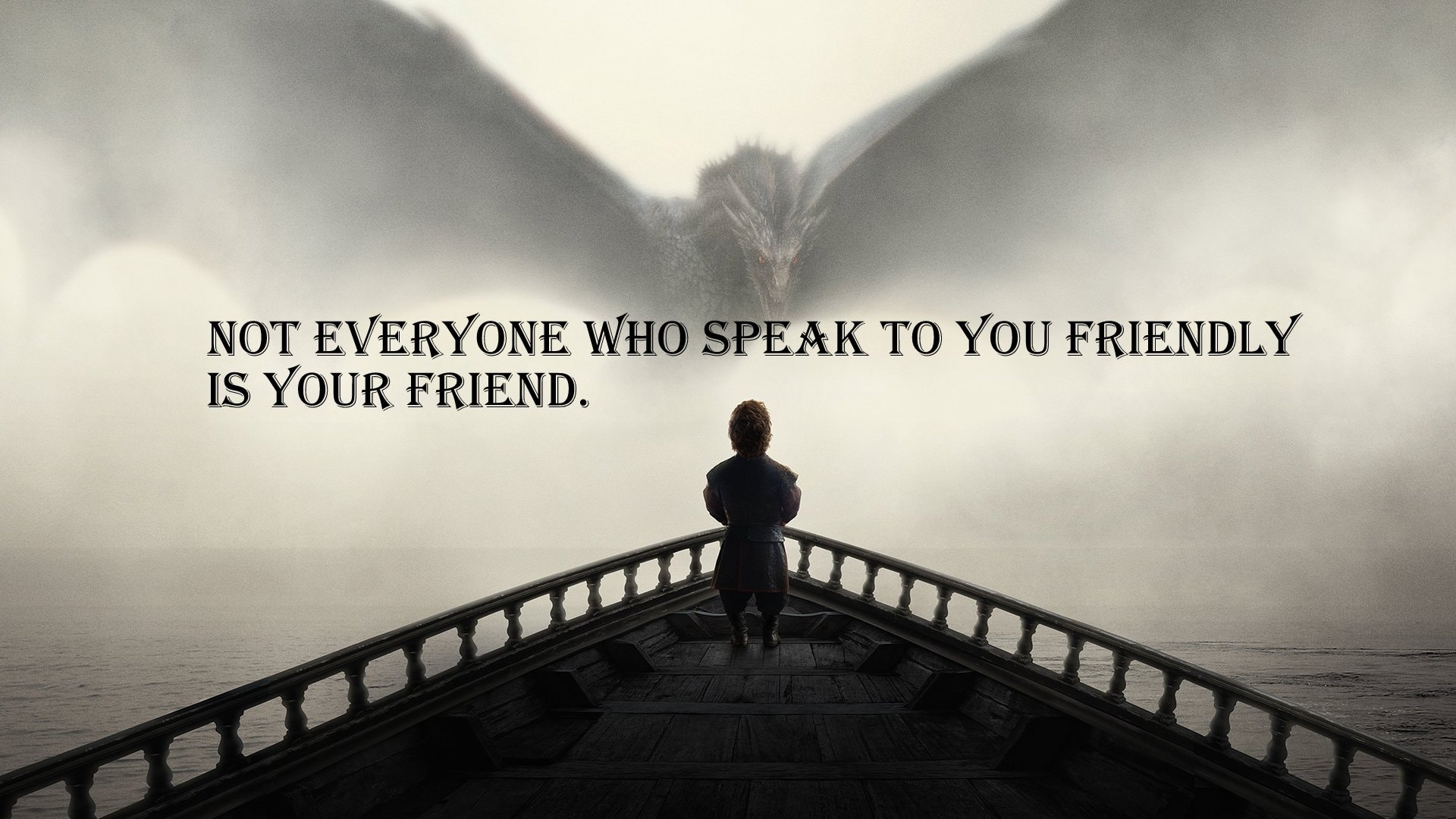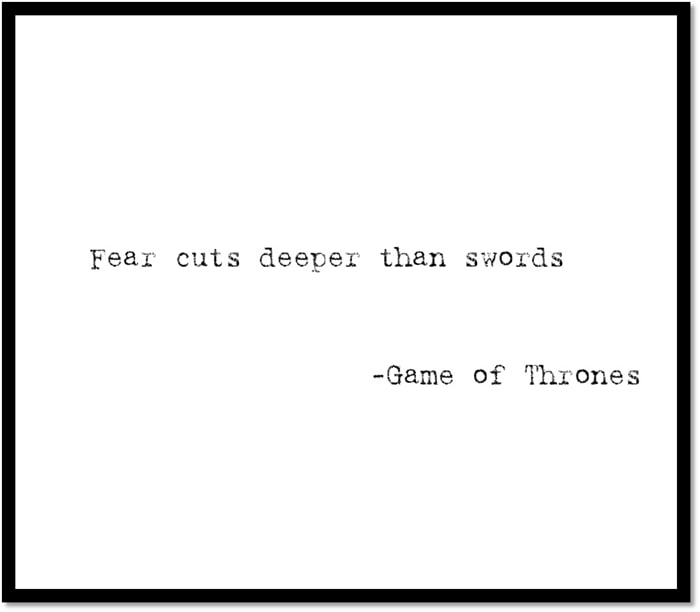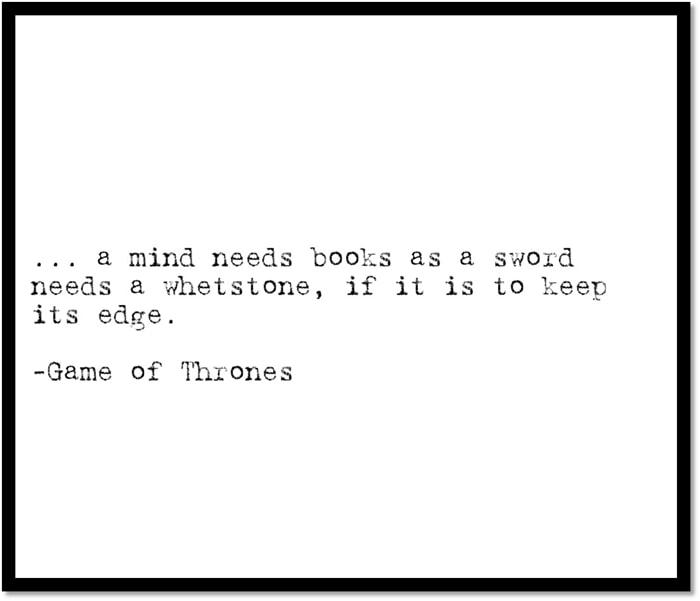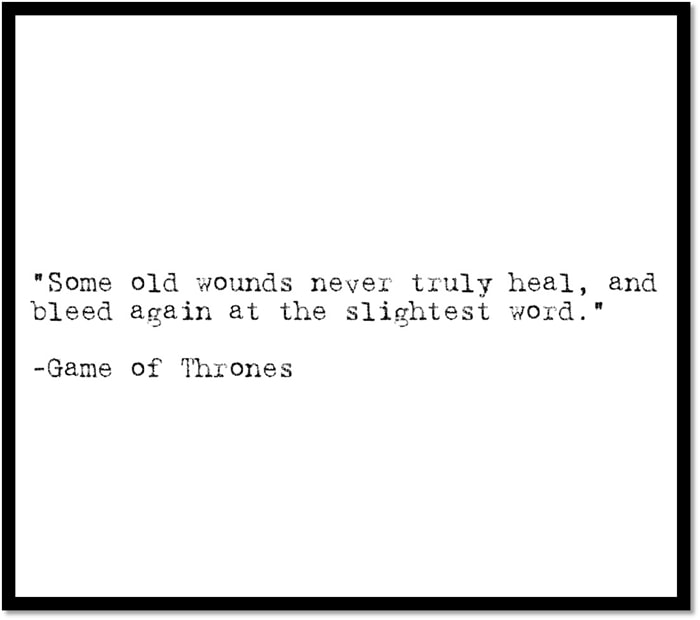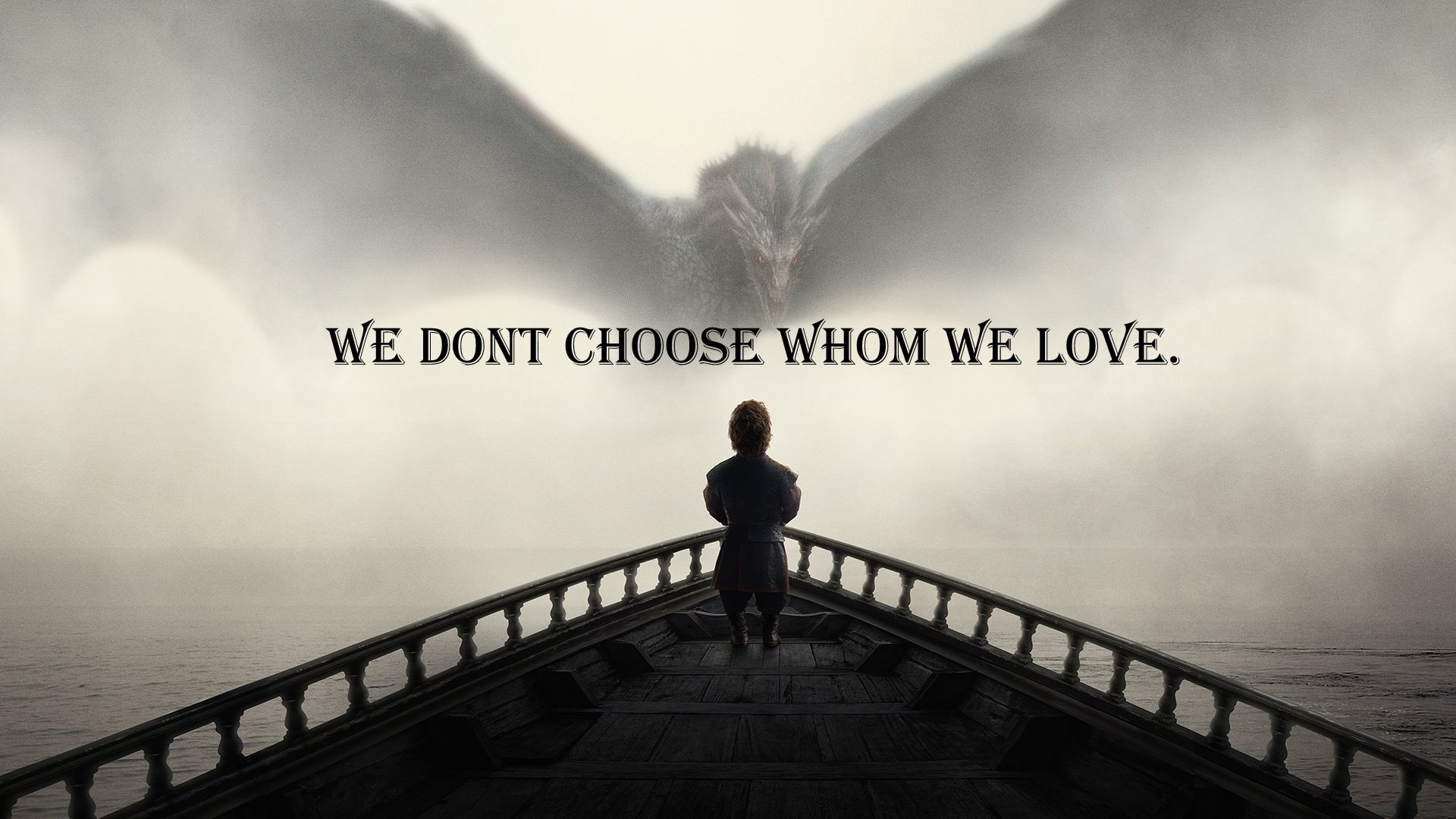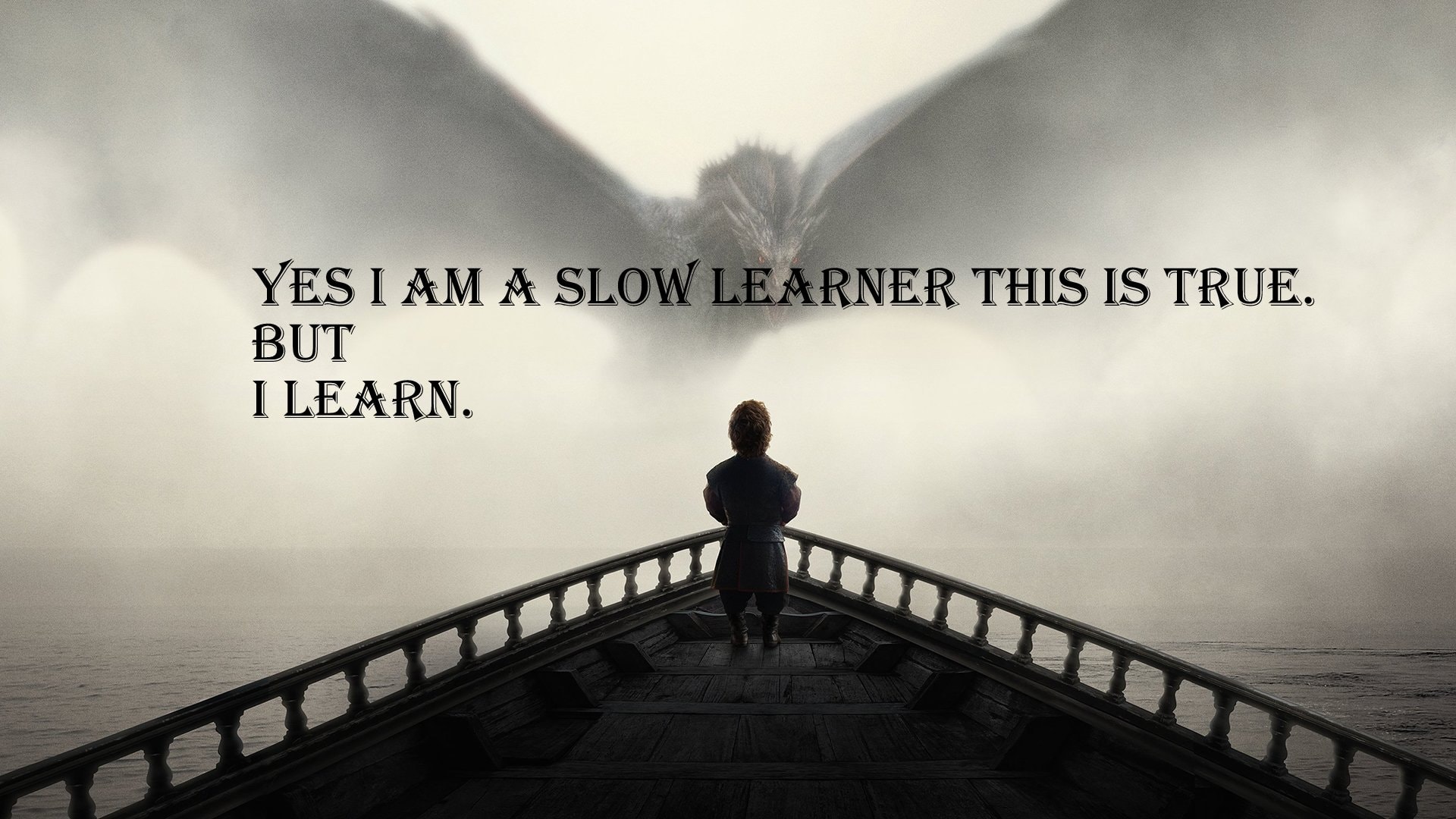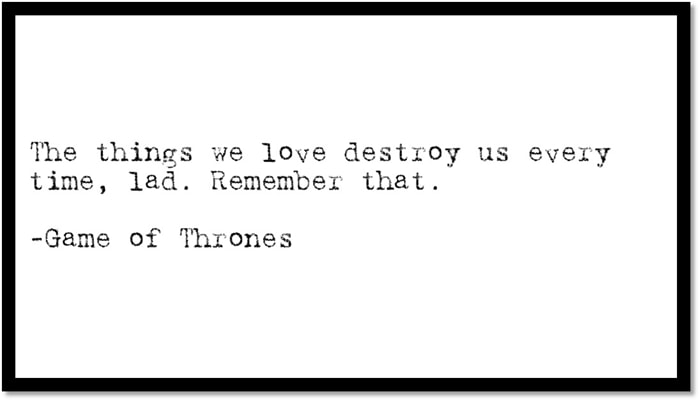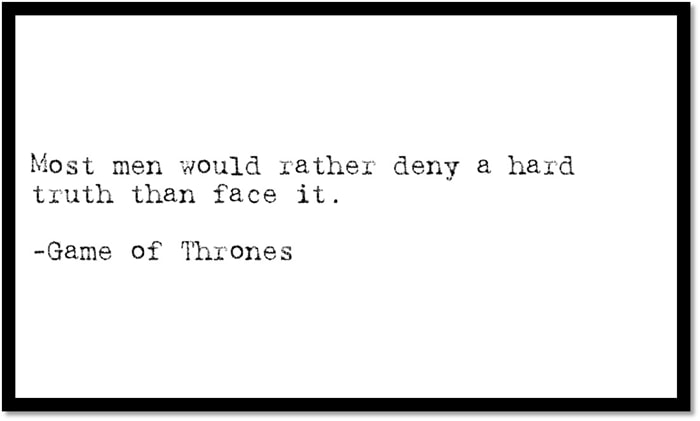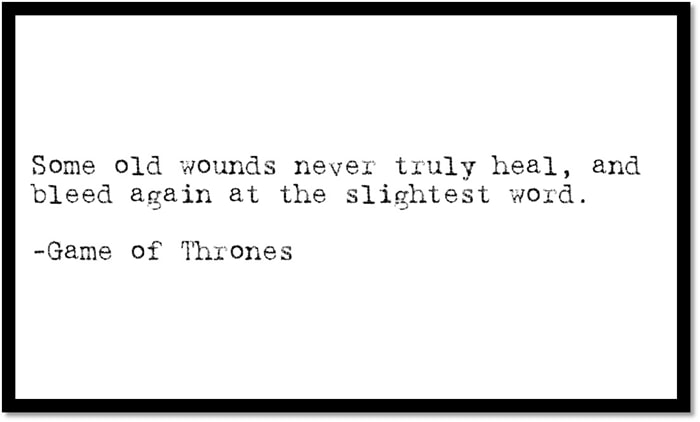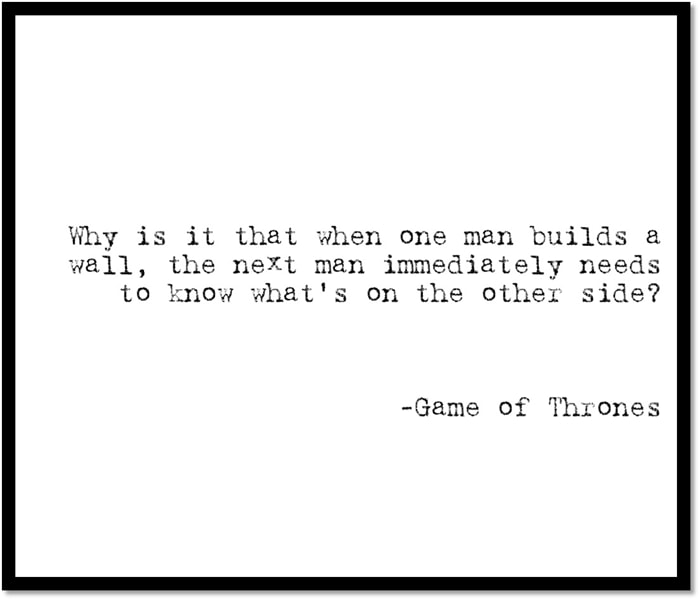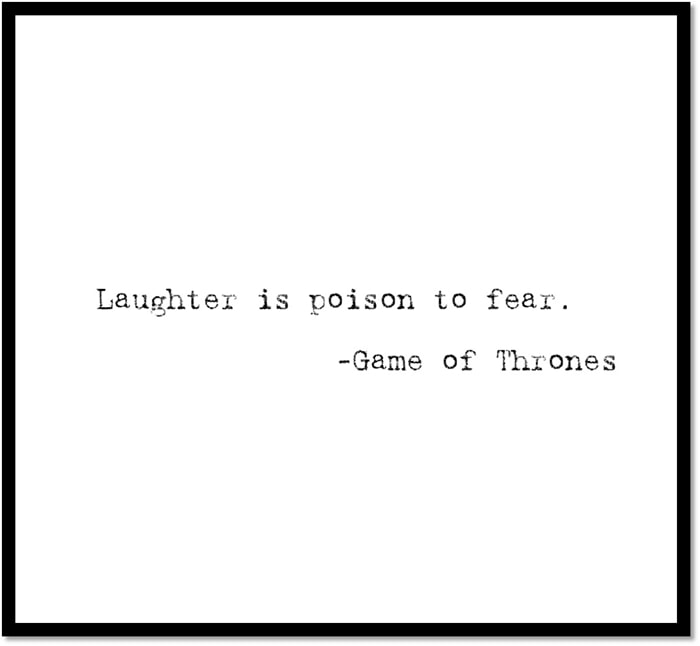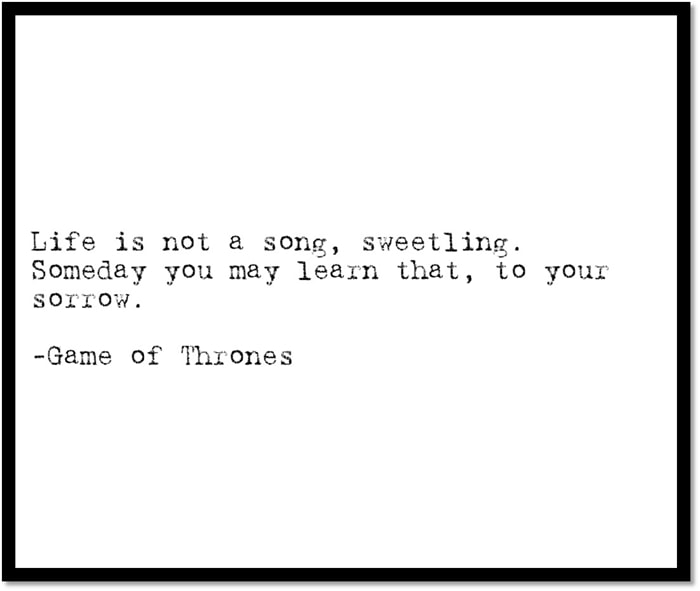 I wonder how wonderfully would these frames around words of wisdom will adorn your wall and maybe your life as well.
Years would pass; these words would still be words and so will be the truth.
And the truth is GAME OF THRONES IS THE MOST MAJESTIC SHOW EVER!