"Parent's ooo Parents" :-p
Indian parents take marriage very seriously. It's true today they give us a little freedom but the dialogues they dish out to make us sigh and go OH, MY GOD!
It's okay to worry about our future but to an extent where it feels like blackmail just makes me laugh.
Don't you think it's absurd they would rather buy a shaadi ka lehenga instead of a pantsuit for interviews?
I remember telling my mom that I like this boy in my group. She was all okay for a span of five minutes. Then came the bomb- but will you marry him?We both laughed it off but sometimes Indian parents take it to a whole new level of WTF!
1."Aaj kal pyaar mein dhokha hi hai, beta"
Right...because only during your time true love ruled! Right?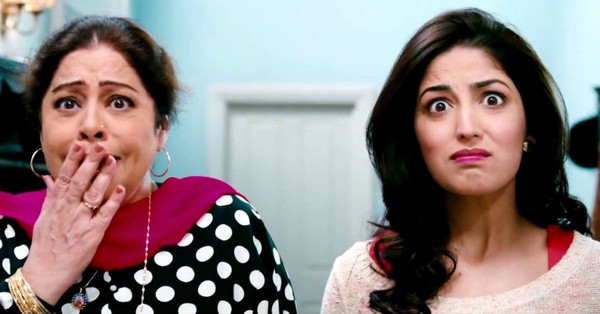 2. "Ghar hai, beta handsome hai...aur kya chahiye?"
Looks like they took Kareena Kapor's good looks, good looks and good looks too seriously.

Source:

3."Sabh khel hai beta...iss se accha toh shaadi hai" *Parent's on high alert!*

Source:

4."Dost se rishteydaar ban jayenge beta" Arrey, papa agar itne close hone hi hai toh rakhi bandho.

Source:

5.Hum tumse zyaada jaante hai Is it so? Hey maa, wasn't yours a love marriage?

Source:

6.Jab hum teri umar ke the... Okay we get it! You've lived longer and you think you know better. But the clock has ticked way too many times and times have changed!

Source:

7."Toh problem kya hai?" They are okay with you having a relationship. Maybe you like this guy. Did you secretly get married or pregnant?
No?
Toh problem kya hai? Just break up!

Source:

8."Bacchpan mein shaadi fix ki thi humne" The worst reason ever.

Source:

9."Dating? Saavdhan Indian dekha hai ki nahi? Rishta hum hi dekhenge.

Source:

10. Surprise! Marriage has an age limit. Thanks mom, you just called me old! Is it safe to say love knows no age?

Source:

11. Kapde ki choice itni buri hai. Ladka kaise pasand karegi? Isiiye hum hai na

Source:

12. NRI hai beta The last straw!

Source:

Our parents are cute, sweet, caring and only wish the best for us. If you're lucky, they will support love marriage otherwise this is their logic behind an arranged marriage.