If adventure is the food to your soul and traveling and exploring are your passion, why not celebrate this year and give in to the most productive way of investing our time and money by going to as many places as we can this year? From the foothills of the Himalayas to the serene beauty of Munnar.

India is power packed with many such adventure destinations, waiting for you explore and make beautiful memories for a lifetime. Whether your budget is low, or time is limited, you're a lone traveler or want to go on a family vacation, we have all kinds of trips in store for you. All we need is a zeal for life and spirit super high! Let's take a look at the 12 destinations that should be on your bucket list this year.
1. Manali
Whether it is your honeymoon or a bachelor road trip, Manali has something for everyone. Referred to as the adventure hub of India, it is always the first place to come on our minds for a long weekend getaway. Cliched as some may say, but Manali nahi dekha toh kya dekha? With innumerable treks to offer, like the one to Rohtang pass, Malana or Jogini, you can also do zorbing or paragliding in the Solang valley. Apart from this, there are many camping sites where you can have dreamy bonfire nights after treks and hikes if you like.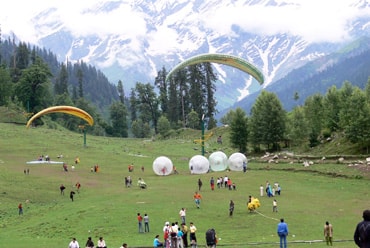 2. Rishikesh
Rishikesh, due to its proximity to Delhi is the must-go trip for adventure lovers. Requiring no more than 2 days, you could easily plan to go there on any weekend with friends and family. Apart from being a religious hub, Rishikesh also offers one of the best whitewater rafting spots in India. If that wasn't enough, you can also try bungee jumping, flying fox, giant swing, cliff jumping, trekking and rock climbing.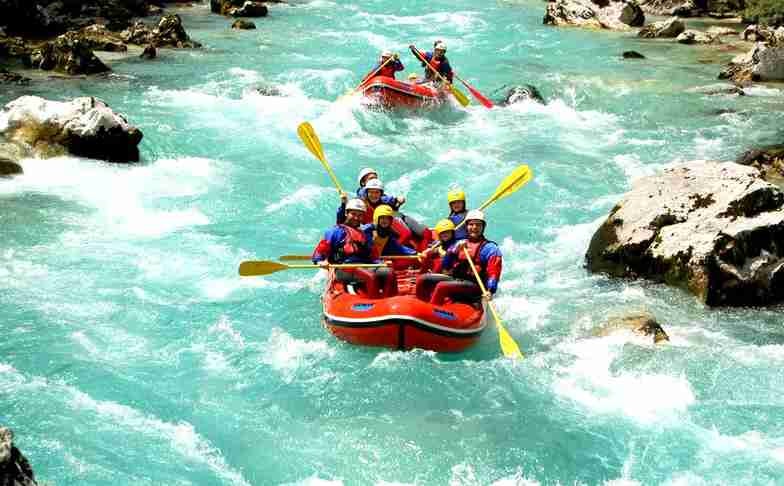 3. A motorbiking trip to Ladakh
This one is for the lone travelers looking for some extreme thrill and adventure. Imagine the adrenaline rush you'll experience, riding on a motorbike on the highest motorable road in the world, at a height of 5359m above the sea level. Then there always is the serene beauty of Pangong Tso and the majestic monasteries that you will cross on your way, making the trip absolutely a once in a lifetime experience.
4. Bir billing and Mcleodganj
If flying like a bird has been your childhood dream and mountains are you calling, combine the two by paragliding from the world's second highest paragliding spot in the world at Bir Billing. You can extend the trip by covering all the nearby tourist destinations like Yol and Mcleodganj that will show you the beauty of the Himachali culture. If you are an adventure seeker, I'm sure you will find beautiful trekking trails as well.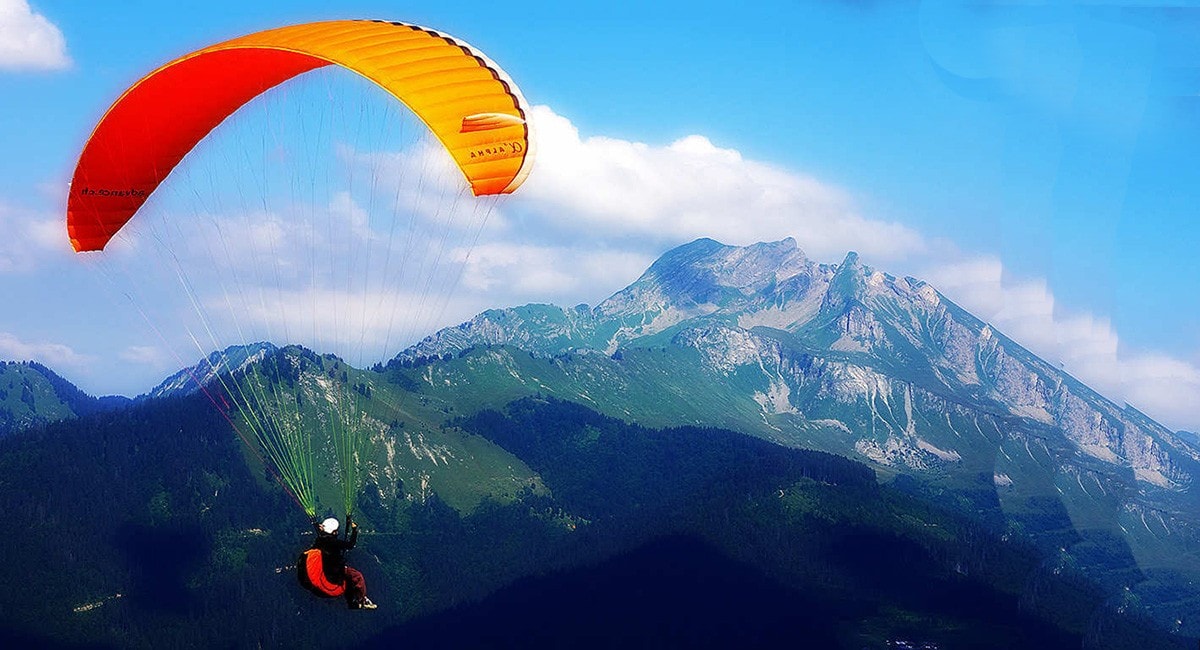 5. Spiti valley
With peaks covered in snow, and small villages and beautiful monasteries scattered all around, Spiti valley is another world in itself. The alpine land, 12,500 feet above sea level is spellbound, in the state of Himachal Pradesh. Possible adventure activities include trekking, yak safaris from village to village, tracking wildlife, mountain biking, and white water rafting.

6. Munnar
The paradise of the south, Munnar is the perfect family destination if you are in search of some peace and tranquility from the chaotic city life. Located on the western ghats in the state of Kerala, Munnar is covered in breathtakingly beautiful waterfalls, streams, exquisite hills and valleys, picturesque tea plantation sites and diverse flora and fauna. Apart from sightseeing, you can also enjoy a wildlife safari at Eravikulam National Park, some trekking, boating, and cycling around the valleys.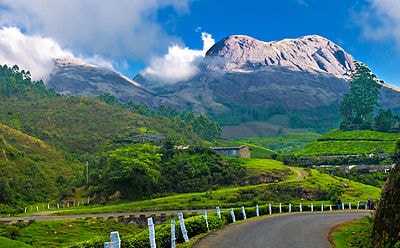 7. Mysore
Solely dedicated to the adventure of skydiving, it should definitely be on the bucket list of all the thrill seekers. It offers best facilities and amenities by providing a prior training for 2-3 days to ensure safety. The skydiving camps then give you the options of choosing any of tandem jumps, static jumps and accelerated depending on the level of adventure you are looking for.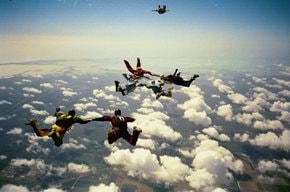 8. Kaziranga national park
If you want to experience the exotic wildlife and encounter one-horned rhinoceros, tigers, Asiatic Elephant, swamp deer, Asiatic water buffaloes, to name a few, Kaziranga park is the destination for you. It can be a perfect family vacation with children. The park offers jungle jeep safaris that you can combine with sightseeing for a better experience.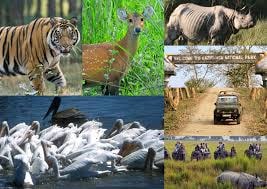 9. Goa
If you are a water baby who loves partying, goa is your to-go place. With endless water sports, from water gliding to flyboarding (remember the supercool flyboard Hrithik Roshan came by steering across the waves in the movie Bang Bang?) and the list is endless. Goa is undoubtedly the best alternative to the mountains. It is the hub of all these crazy adventure sports. What's more is that The Goa Branch of the Youth Hostel Association of India also runs 9 day National Trekking Expeditions in Goa every December.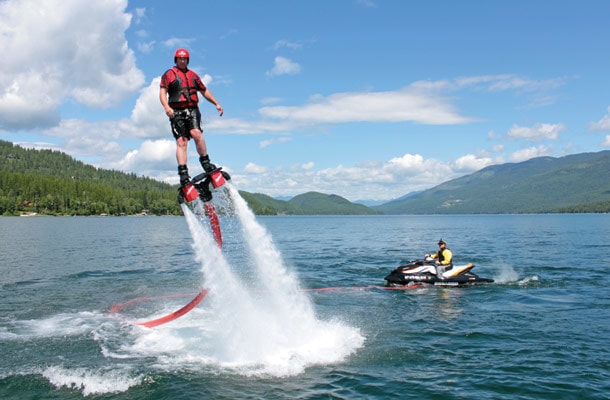 10. Lakshadweep
Do you love exotic beaches and are looking for a long, exclusive vacation, somewhere far from the mainland in isolation? Lakshadweep is a must! The islands make you feel like they are your private abode. Apart from offering calm, it also offers you various adventure sports, including snorkeling and scuba diving at one of the world's best coral reefs. Its like goa, only more exclusive. If you can manage, try taking a cruise from Cochin. It will give you the perfect Dil Dhadakne Do feels.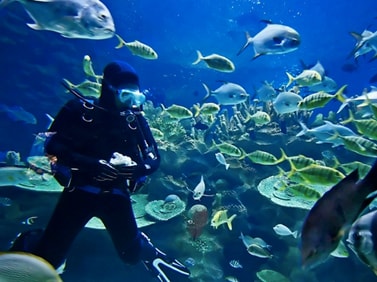 11. Auli
If the adventurer in you seeks much more than mere snowfall pictures, snowball fights and making a snowman, why don't you try some real fun, ie, skiing around 3km long slopes in the 500m long ski lift that Auli offers? In fact, you can even register yourself with the tourist board and complete an entire ski course with them.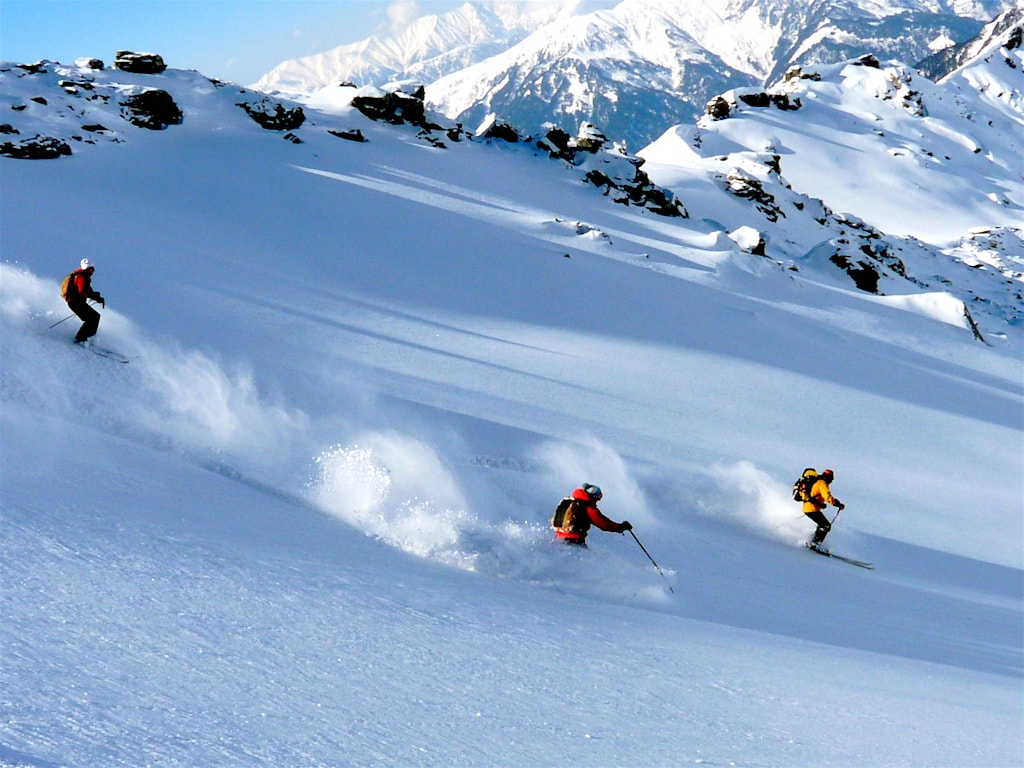 12. Zanskar
Ever thought of trekking on a frozen river? Gives you chills, right? Quite literally! Every year during the months of January and February, the Zanskar river freezes itself with blankets of snow atop, giving the world, a beautiful chadar trek. Indeed it is a risky one, but with frozen waterfalls and ancient monasteries, all the risk is worth it!