Children dialogue:
"Jab mein bada hojaunga, Tab mein apne parents ki saari wishes puri karunga/karungi."
Parents dialogue:
"Tum jitney bhi bade ban jao, jitni bhi galtiya karlo, Rahoge humare pyaare bache hi."
These two loving phrases fulfill our heart with so much love and happiness. The joy of living with parents can't be compared to any materialistic thing on this whole big planet and doing something for our parents will always be our mega pride and pleasure.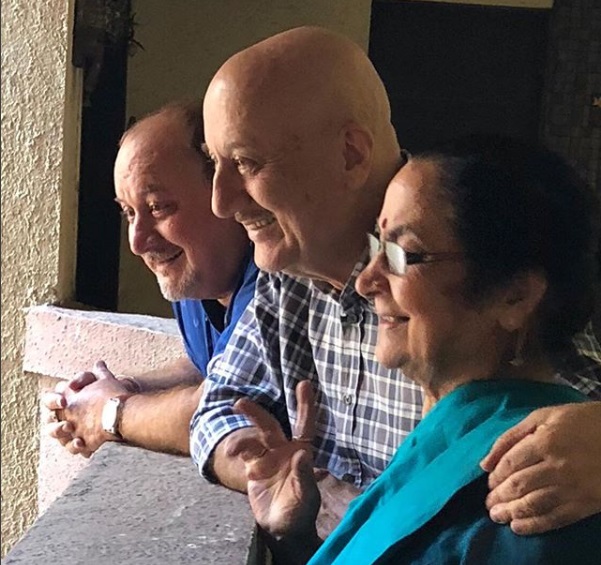 This is what Anupam Kher and his brother did for their mother. There sweet gesture towards their mother touches our heart and I hope it does to your heart too.
Both the Brother's bought their mother her dream house in Shimla and named it "KHERWADI". It's so fascinating to see Anupam Kher being such an honored man, with so much fame and success and still, he is grounded by his simplicity.
On Instagram, he was sharing all the images and videos of his mother Shrimati Dulari Kher house and she was seen very happy and proud.
Let's go to the tour of Anupam Kher mother house in Tulsi Virani style la la la la la la la la la la la la...
You can see Shrimati Dulari Kher so happy with full of joy and happiness when she was opening the main door's of the house.
The full family has gathered together to make their Mother/dadi/nani/best-friend feel special and we can clearly see the unity, the bond between the family members.