Meet this cute little boy!! His name is Little Cuz, he is a 9-year-old Indian boy who loves to paint nails, wear lipcolour, wear skirts, learn home science.

All was fine, until, one day his relatives teased him and called him "Chakka", and the word used by them was met with giggles.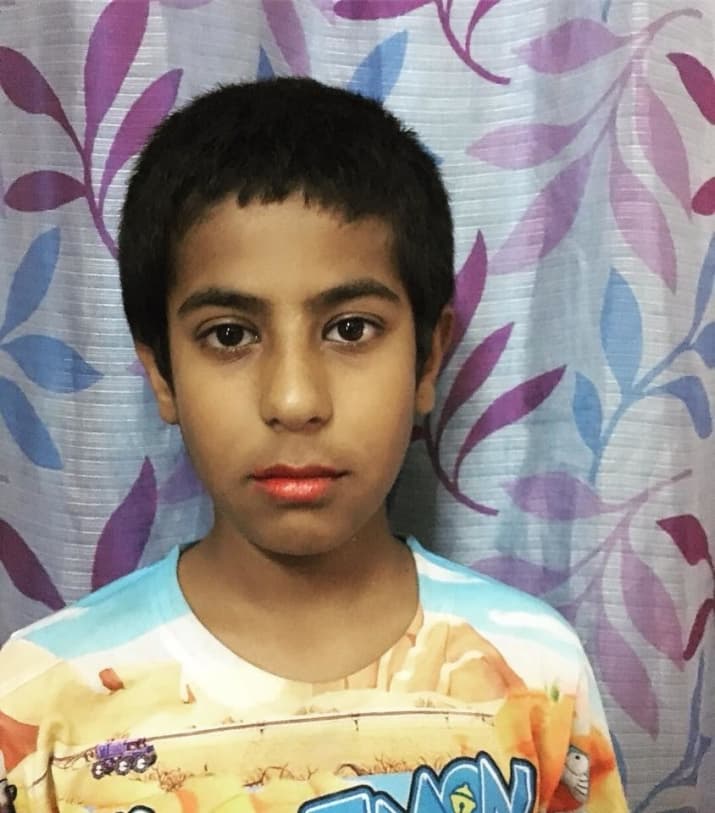 Diksha Bijlani, a 22-year-old Allahabad resident, shared a story of his little brother, where he was bullied by his own relatives. Diksha Bijlani said, His cousin Little Cuz is "effeminate", But in the stereotypical alpha male-centric household he's been the butt of all the jokes.
One day, Little Cuz applied the lipstick and as soon he came out in front of the members of the family, he was called a "Chakka" and the giggle in the background.
In this awkward situation, he immediately ran inside his room, trying to hide behind the curtains, under the bed... trying to shield his face from the camera.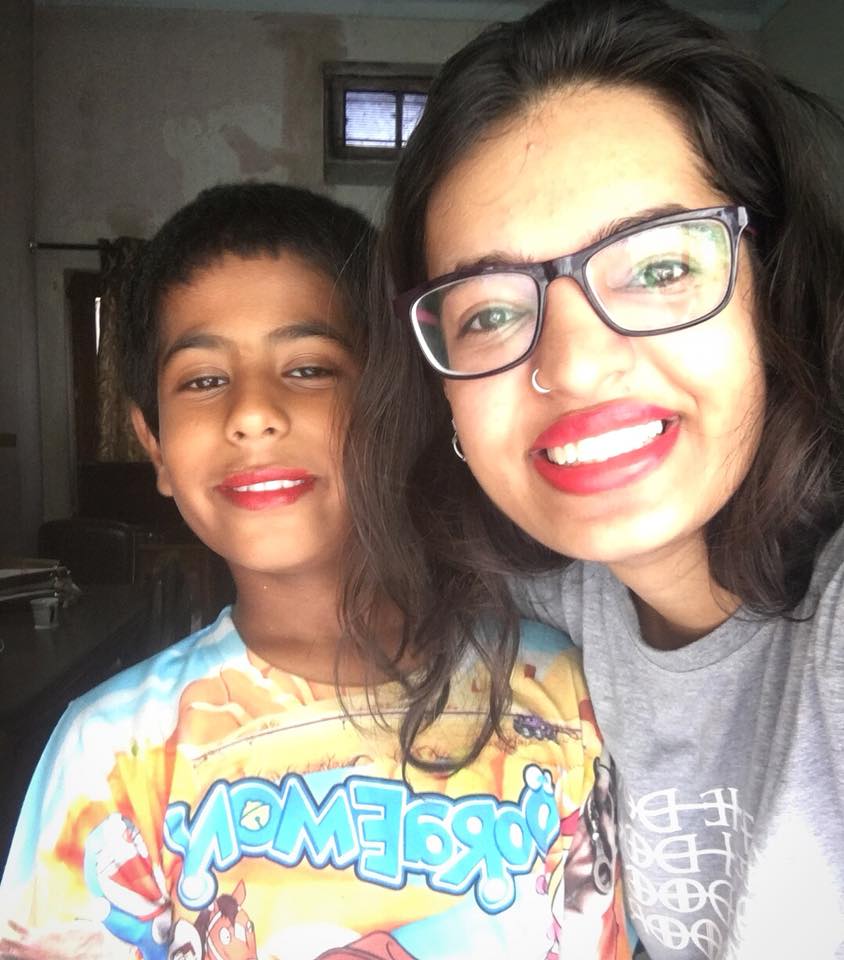 To this situation, Bijlani and her brother planned something which we all will applause for. So to make him boost his morale and not feel embarassed, all the cousins decided to apply the same lipstick on themselves.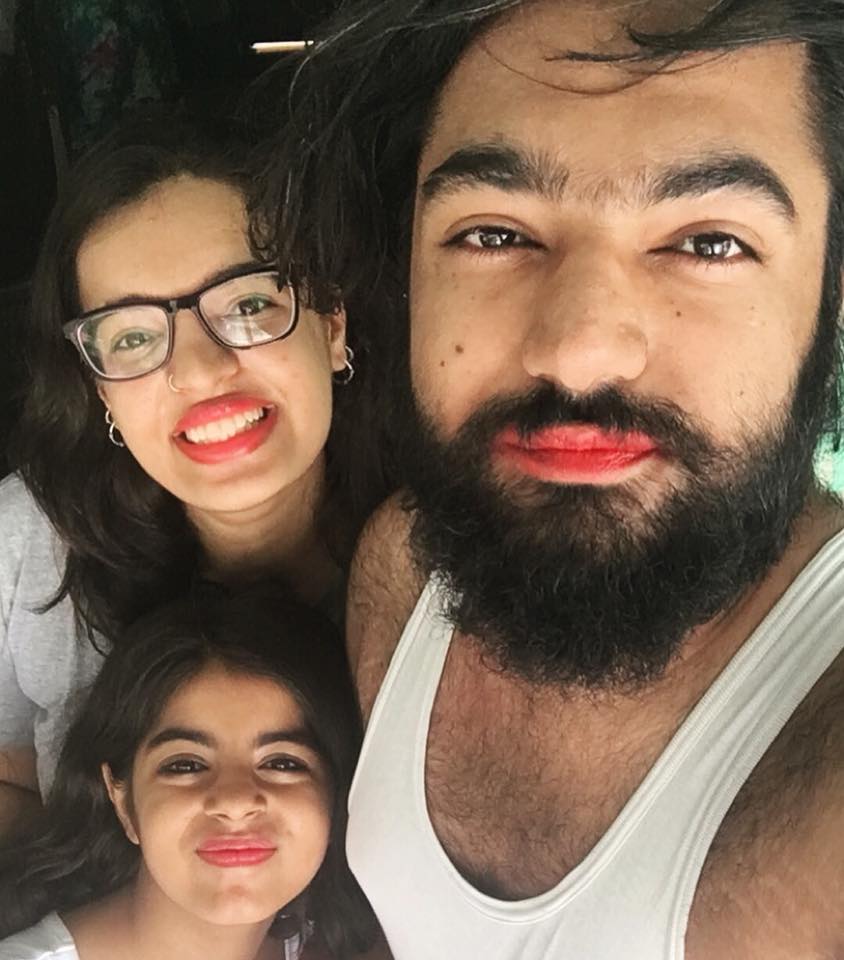 After seeing his cousins wearing the lipstick(specially, his big brother, who also wore the red lipstick just to cheer him up), Little cuz felt comfortable and in no time, he move out of his embarrassing zone and started flaunting his lipstick to the family members of the house.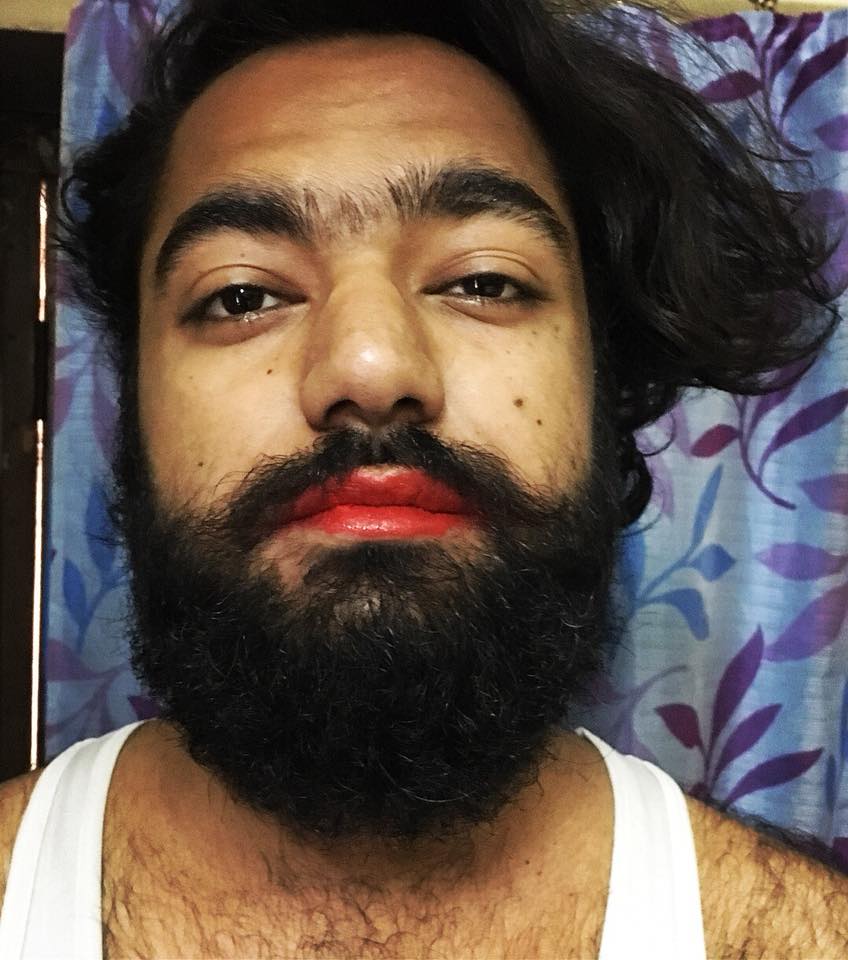 Bijlani Facebook post went viral and it received a lot of love from the netizens.
Check out her post:
Now, you will be happy to read what happened the next day to this Awww story,

Well!! That was Hum Saath Saath hai moment.