I have to say, Aj khana bhoot tasty tha, I almost licked my fingers twice.
(Few minutes of awkward silence and a few minutes of random talks and then a sound comes)
Koi Chai lega??
And everyone's hands are up.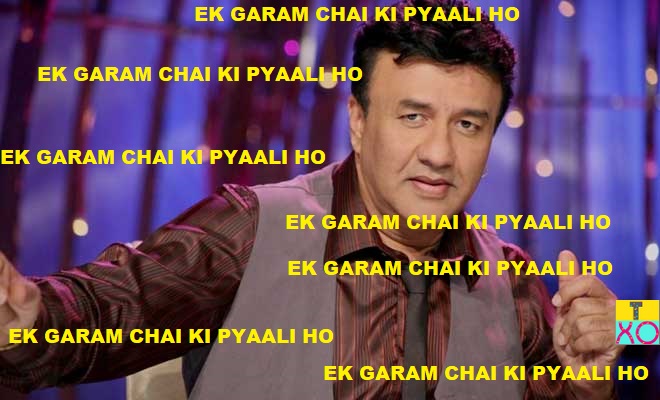 Chai is Indians permanent best buddy. It doesn't matter what time it is, the chai can do all the magic to your happy tummy. The starting and the ending of the day have to be with a Chai ceremony, "Lekin Agar Din Ke Beech Mein Bhi Hojaaye To Bhi Chalega". The only thing which is permanent in my life is - Mere Chai.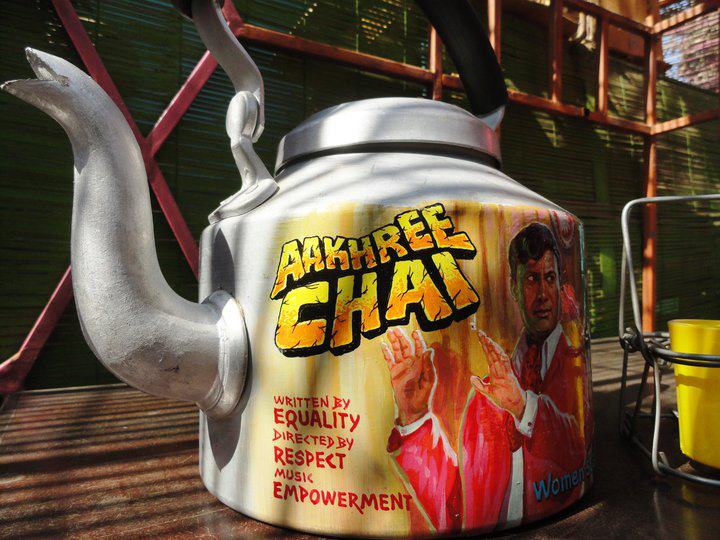 Did you have your cup of Chai today??
I had it and I am again having it while writing. Chai is the most satisfactory thing on the Earth. I mean I know there are more things which we can have after our food like Lassi or Coffee. But what Chai holds is indescribable.

You got so many options in the secret book of chai, like, adrak wali chai(Ginger Tea), masala chai, tulsi wali chai and what not?

But you know how angelic it feels, having a tea after your meal?? The sip that goes through your mouth, giving a tempting sensation to your tongue and diving straight down to the small intestine(Uff... so much science).

Adrak-Tulsi-or-Masala Chai is the Seeta-Geeta-Reeta, Ram-Shaam- of Chai. Yes, there are many other types of chai but the magic these three hold in our hearts and obviously in our mouth.. STOP...sshh..zipp..shushh, it will be an injustice if I describe you in words.
Atleast not right now,
Because my mouth is filled to the brim with Masala Chai. LOL.
Aao Kabhi Haveli Pe...Mil Baithenge Teen Yaar, Aap, Mein Aur Chai!!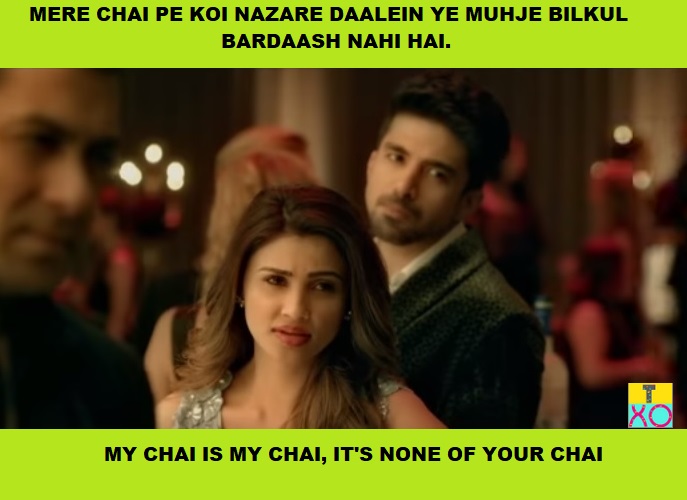 A balanced amount of milk, water and chai-patti, and yes, boiling until it dances 4-5 times in your pateela(pan) is all what you need to do with your companion.

If you are diet conscious and do not intake much sugar, you need not to worry, you still can have it. It does not matter you are having chai with sugar or without; "Jo Peene Ka Maza Phoo-phoo Karke And Sip-by-sip Mein Hai Wo Acha Hi Rehega, Kyoki Its' Chai."
Chai is permanent, Relatives are optional.
A chai lover can live without a food but a shortage of chai becomes a serious matter. So whenever you are inviting your friends/family, make sure the Chai stock is full. They will not mind if you do not have any dessert in your Refrigerator, but Chai Honi Chahiye.

And actually not just after a meal, Our Chai is our janam janam ki saathi. And How??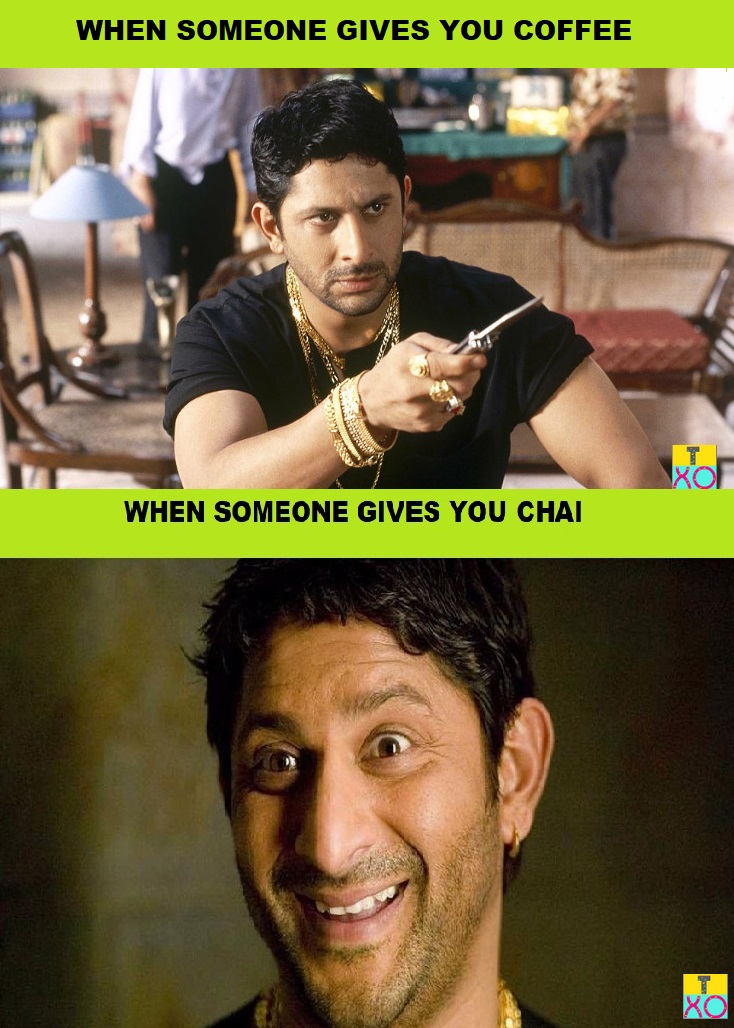 Let me come straight to the point My Lord!!
When you are in a meeting, what do you order?? Chai!!
Thoda sar dard hai, Or feeling sleepy?? Who is to the rescue?? Kadak Chai!!
Baarish time, Kya peeyoge?? Chai!!
Thinking of how to fight that bad throat and wet nose in that chilled out winter?? Chai aarahi hai!!
Do you really need more proofs?? Or are they enough??
I hope you are convinced now!!
Thank You, Our true love.
Cheers Chai!!
(Note: People who are suffering from iron-deficiency should restrict intake of tea during meals or consult your doctor to prevent health issues.)