Tea seller was asked what was the happiest day of your life?
To this what he replied might make your eyes wet.
It's short-simple but emotional and touchy.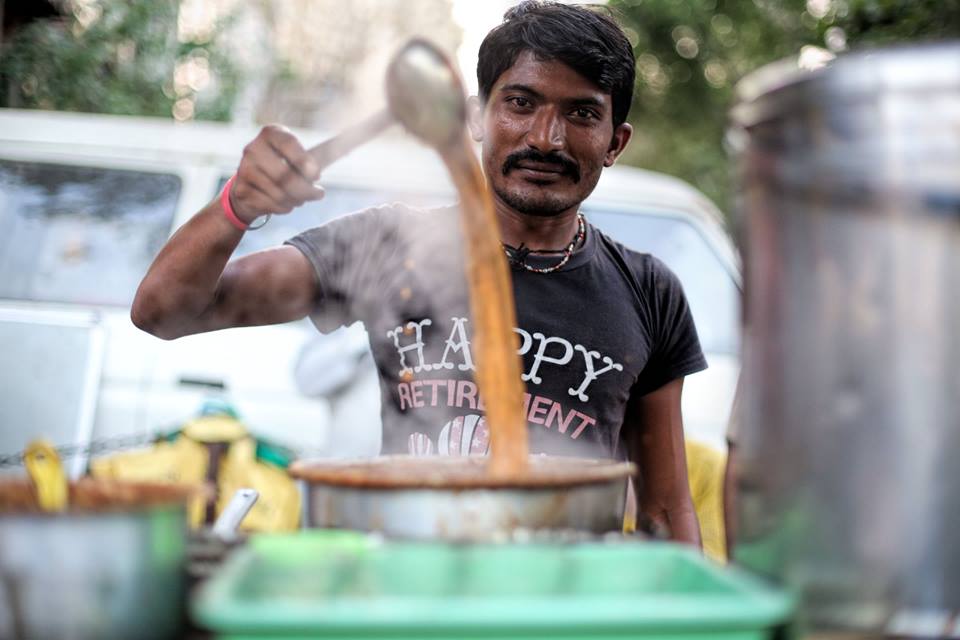 He goes through his memory lane and shared his story of the first time when he and his family went to McDonalds for burger and beverage treat. His kids were happy and excited and gave their father a look of happiness which made him felt like a hero to their kids.
Now, how this happened?
He has his tea stall near a hotel, there was an event going on that day. So after having lunch, many people turned up at his stall to have 'Chai'. Than usual, that day he made more money.
He said: That day I made more money than I make in a month.
To see the smile on his wife and kids face, he decided to spend his money on something which makes them happy.
Sometimes what matters the most is the happiness, and this is what he choose.
There was some event happening at a big hotel nearby. And after lunch everyone wanted chai. That day I made more money than I make in a month. I took my wife and kids to McDonalds for the first time and bought the kids their own burgers with the toys in it. My kids looked at me like I was their hero! That's the happiest day of my life.
By this heartwarming story by Humans of Bombay, McDonalds India commented and they too were touched by this emotional story of this Chaiwala Bhaiya. And what is more interesting is, they want to greet him with his family again.
McDonalds India Said: What makes us the happiest? Reading such heart-warming posts. Thank you Humans of Bombay for sharing this. We would love to have him and his kids over. Please DM us
Aww that so nice of them.
Thank You Humans Of Bombay For This Heart Touching Story.
So, What was the happiest day of your life?