You Smoke!! I Smoke!!
F*CK, I smoke 10 cigarettes a day!!
Check this App called Sh**t! I Smoke. This app will help you find out, how bad the air quality is around you. The app will tell you the air quality by comparing it with the number of cigarettes you are consuming through bad air. Sh**t! I Smoke app was launched last month on both Android and iOS platforms.
Many parts of India, the air quality right now is at level three(out of six) - which is above moderate. This bad quality of air which is surrounded around us can cause severe issues to people who are sensitive.
The app is inspired by Berkeley Earth's findings on the equivalence of air pollution and cigarettes.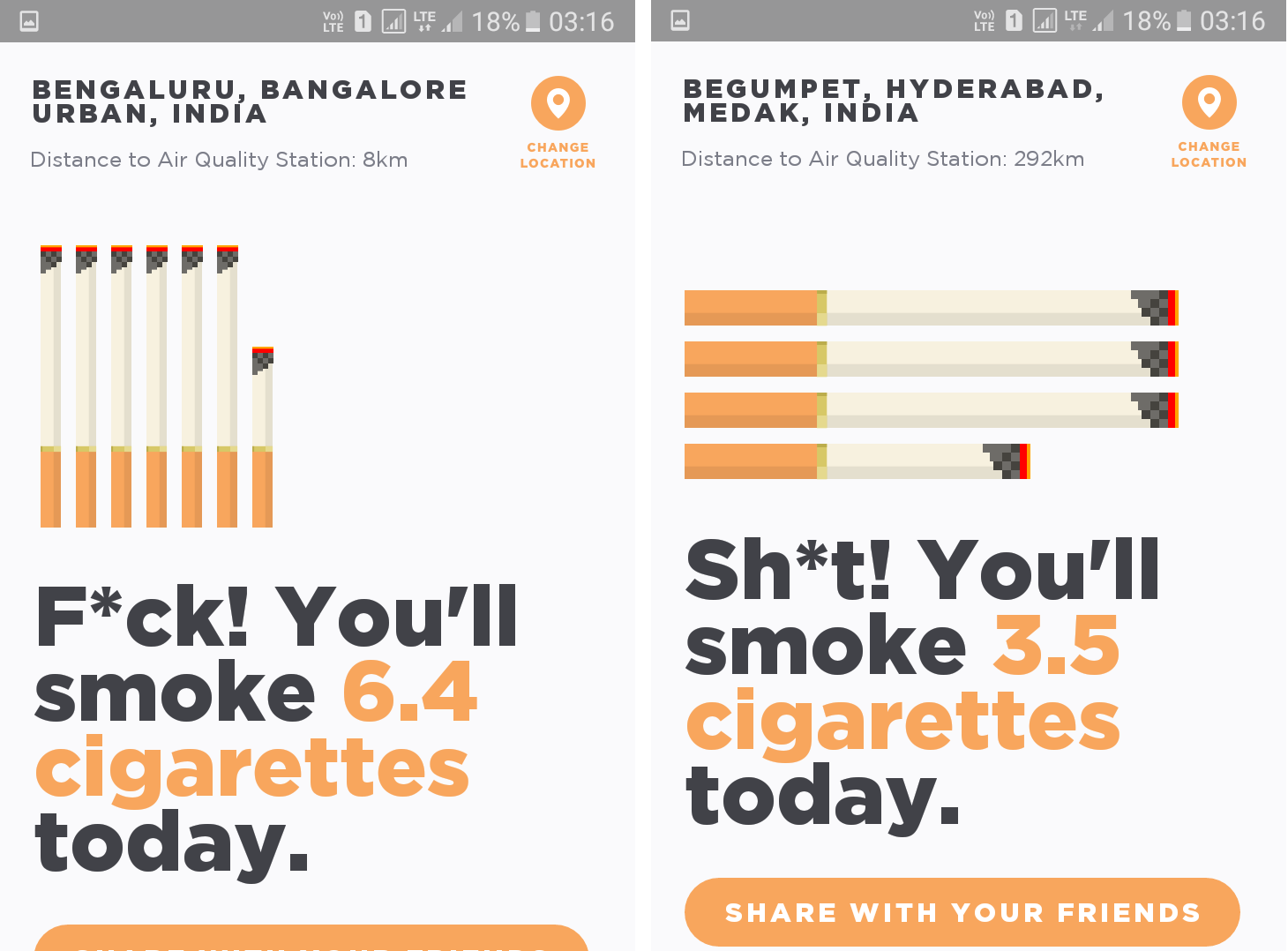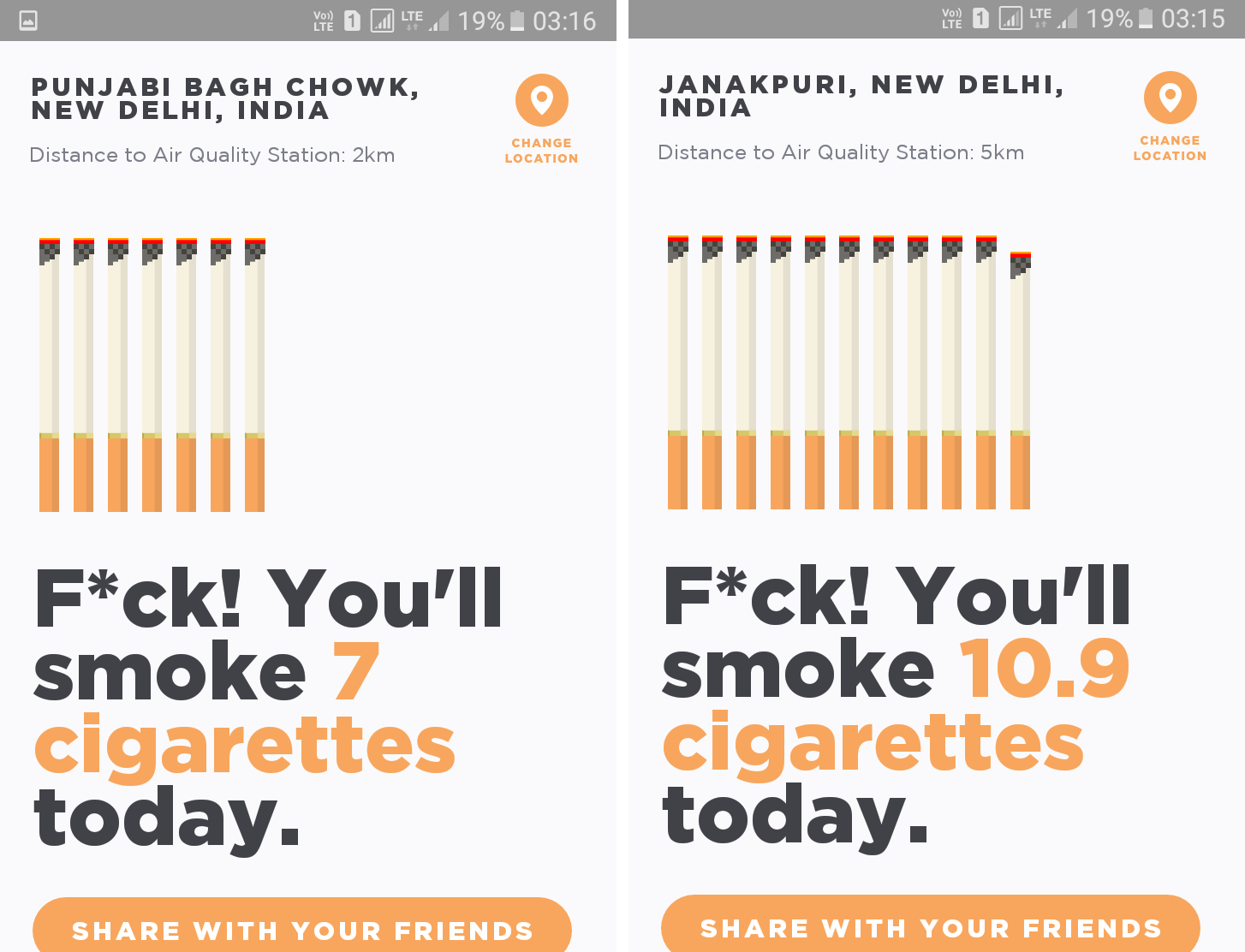 We checked the app and searched the nearby areas just to get an idea of how much cigarettes we are inhaling and all thanks to are bad air. Surely the results are scary.
In an interview, developers of this App told that - most of the people do not get a clue of how much effect a bad air quality can do to our body organs.
"Air-quality monitoring stations only provide numbers that are specific to professionals who work on environmental issues. So, when you make this conversion to cigarettes, it makes it easier for people to understand what they are dealing with, and the consequences air quality has in their daily lives," said Paris-born app developer Amaury Martiny, in the Hindustan Times report.
Recently, the World Health Foundation declared Delhi as the most polluted city in the world and Mumbai stands at the fourth spot. Total 14 Indian cities were ranked in the 20 most polluted cities in the world.