Some part in our life, every one of us goes through some sort of mental pressure which make us depressed, downcast and lonely. We feel vulnerable in that situation. We try to figure out the mess but we are so much into that confused state where we cannot think about the panacea.
Sometimes you never know from which quarter, life take a positive turn and this is what happened with this guy.

This Depressed guy was feeling low and wanted to share his cumber with someone but he found no one to whom he could talk. So he decided to call a pasta company customer service.
And let me tell you he firmly got some magical words which helped him to overcome his gloom.
So here's the chat goes:
He opened the customer service chat room and He messaged the customer care after he received the message from them. He was so fast and wasted no time in sharing his problem.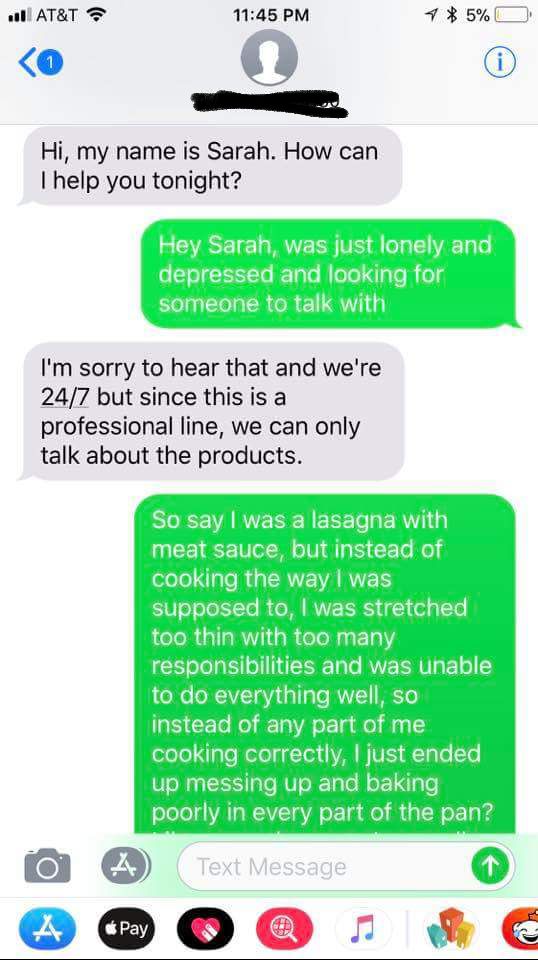 He was so brainy, so he started talking in an analogical language and told everything about his problem by taking an example of Lasagna.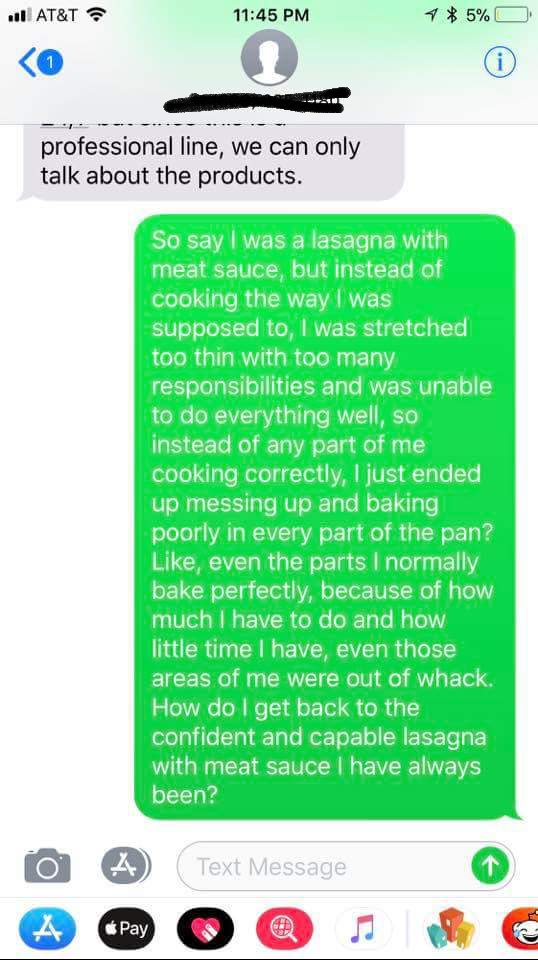 What is more appreciating is, she gave him the best advice that he could ever get, "She said: mistakes are part of life and if he tries again he will fix up everything".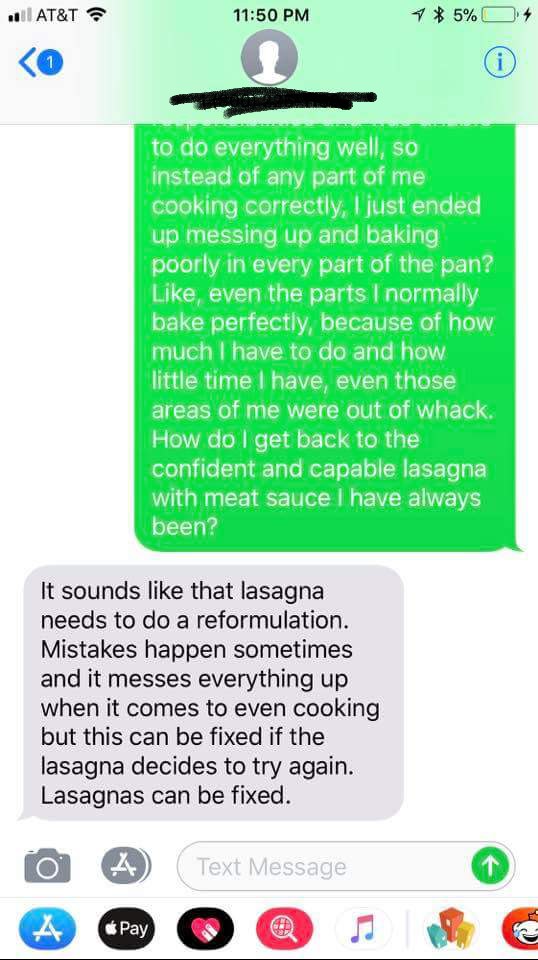 So now, he asks one smart question, "What should be the limit to our fall and get up the next moment??"
How brilliantly she gave her this answer will make your day.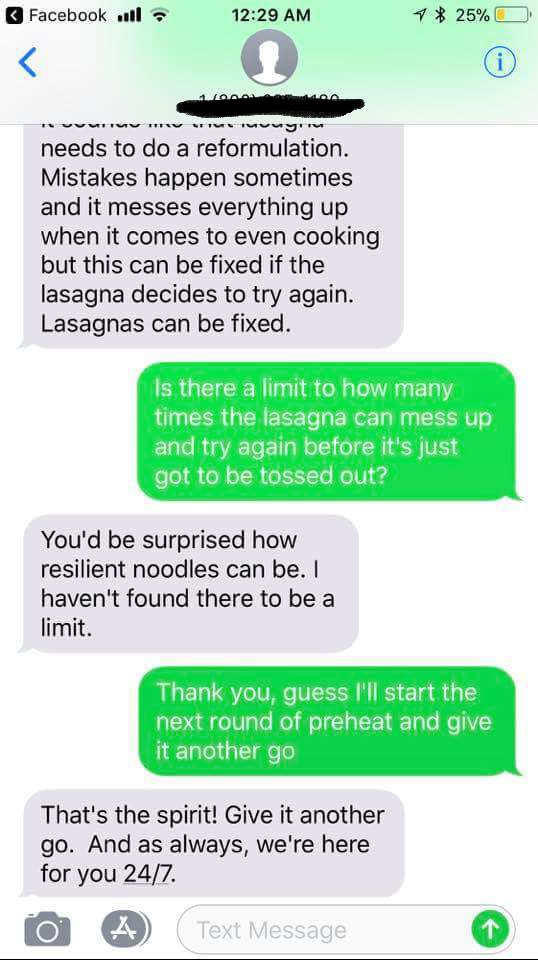 These screenshots are shared on imgur.
"Helping one person might not change the whole world, but it could change the world for one person".

This quote perfectly fits in this situation.

We should always listen to other people problems because you never know your small piece advice might change someone living in an efficacious way.