Who says roadtrips are boring??
At times in rare of the rarest cases they are, But all in all they are amazing.

We cannot miss the fun time we all have when we travel.
And you know what is the most amazing part?? Reading the slogans behind the trucks. I tell you man, they are so hilarious that they will gonna make you laugh out loud on the floor. Half of our journey becomes memorable just because of these desi puns.

Here we got you the best lines from our Indian trucks, Put your seat belts on -
1. She got some power man!! Bachke Rehna Re Baba, Bachke Rehna Re..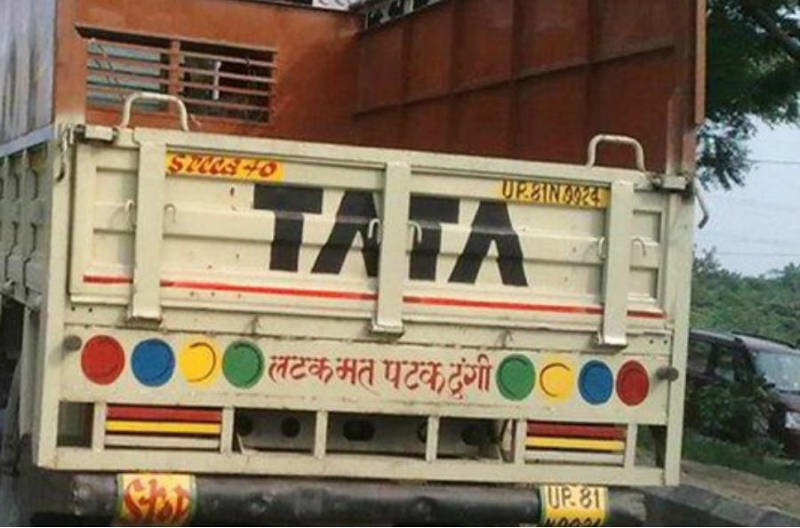 2. Babua Kamaal ki baat likh gaya!!

3. "Buri Nazar Wale Tera Muh Kaala"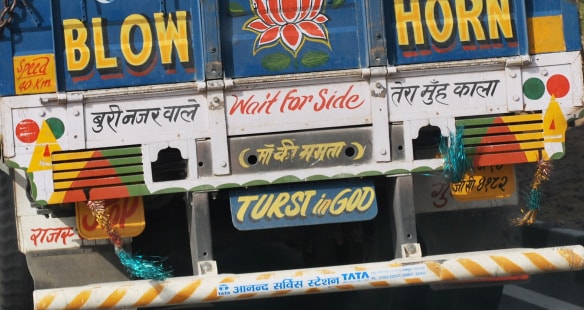 4. Presenting the next beauty queen of trucks.. None other than!!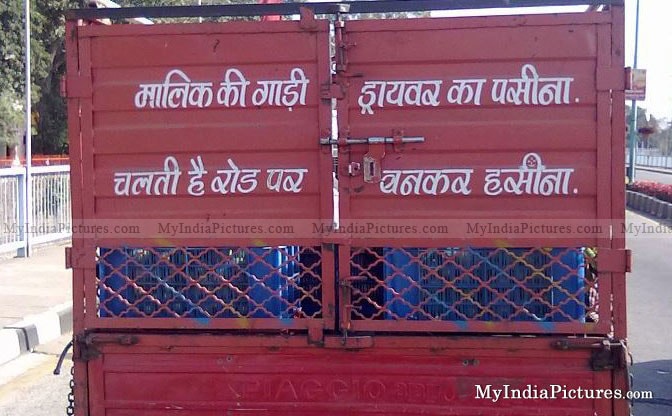 5. Some serious talks are going on!!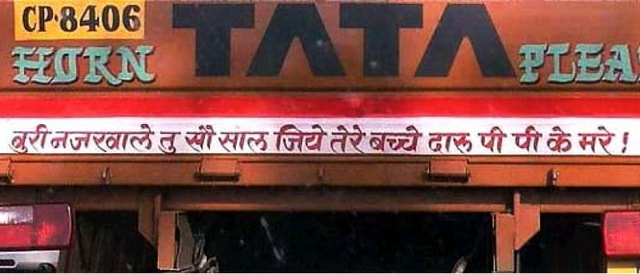 6. Chak De Phatte Napde Killi..Burrahh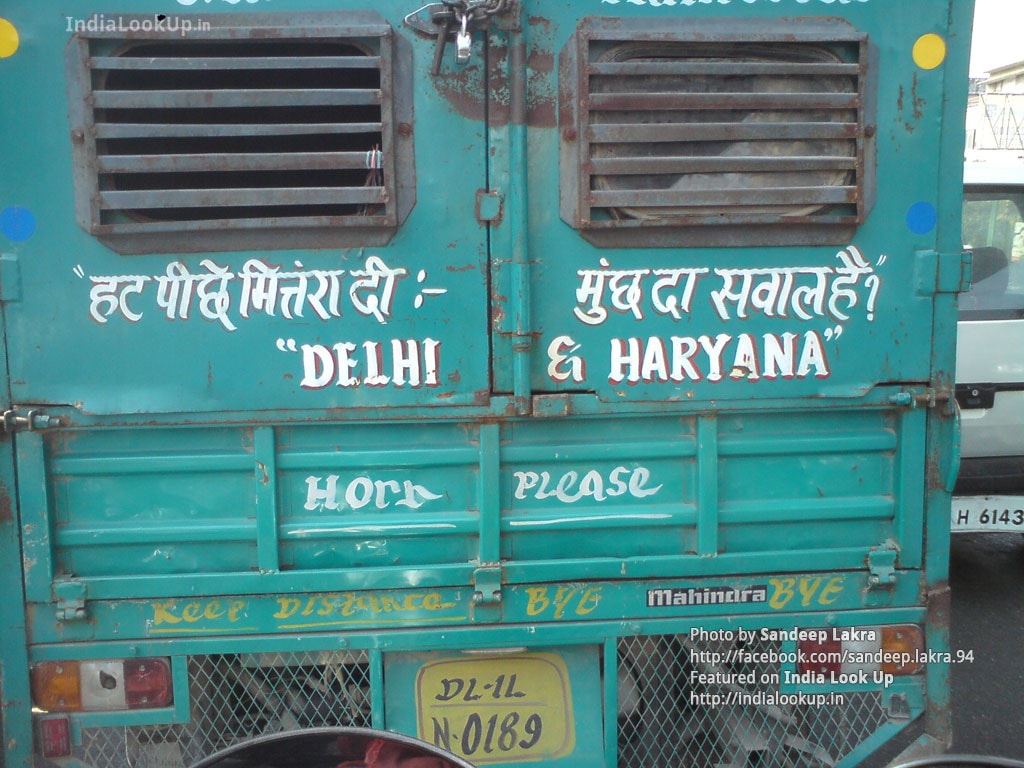 7. He has got some big dreams set for himself.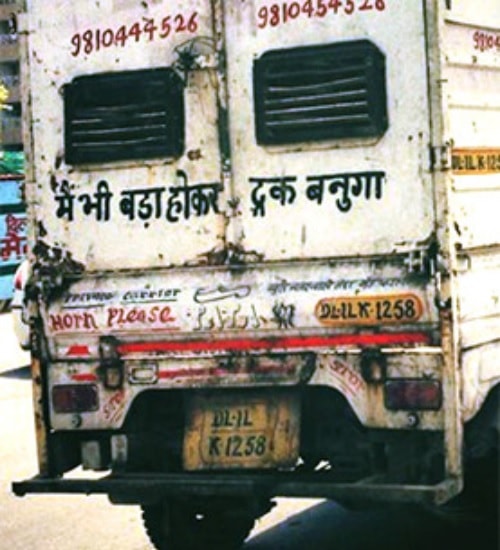 8. Taaro ke neeche se mat jana..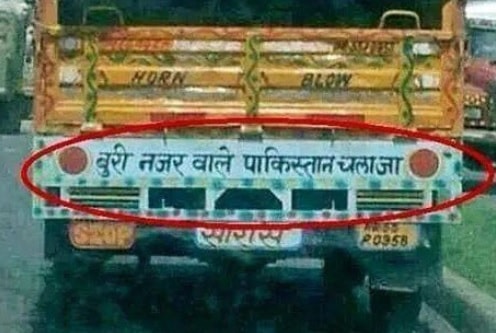 9. He really cares for you, Everyone should follow his saying.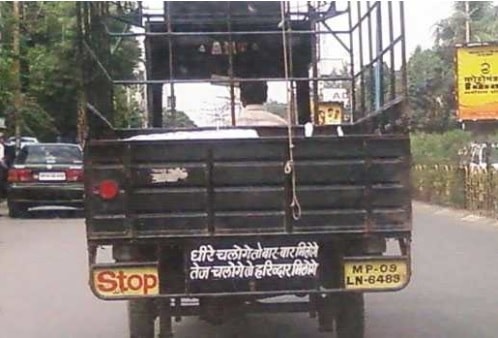 10. when the truck driver is an engineer.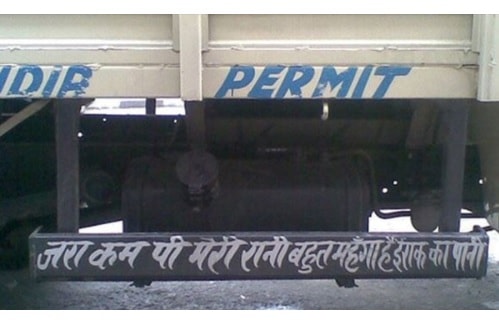 11.
12. Kyo jalti hai??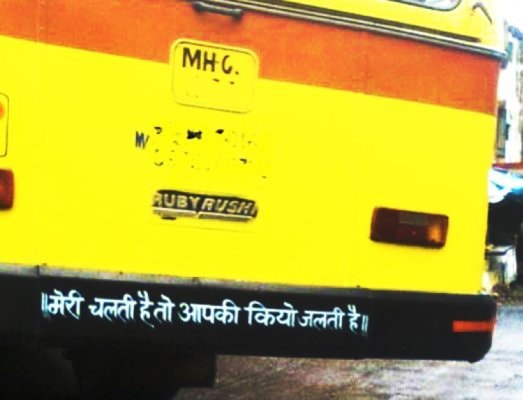 13. When This truck belongs to Aloknath.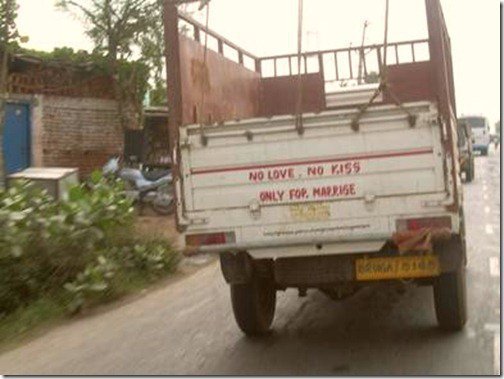 We Indian's are born with some great humour.