"Education is the most powerful weapon which you can use to change the world."
Waiting to know what is his name?
His name is Owura Kwadwo Hottish, the ICT (information and communications technology) teacher of the Ghana School.
This teacher in Ghana is doing his every bit of it for making his students learn computers. His unstinting nature towards the betterment of Ghana students is cheerful.

His tremendous way of teaching Ghana school students computer subject i.e. ICT (Information and Communications Technology) and that too without a computer.
Yes. Without a Computer!!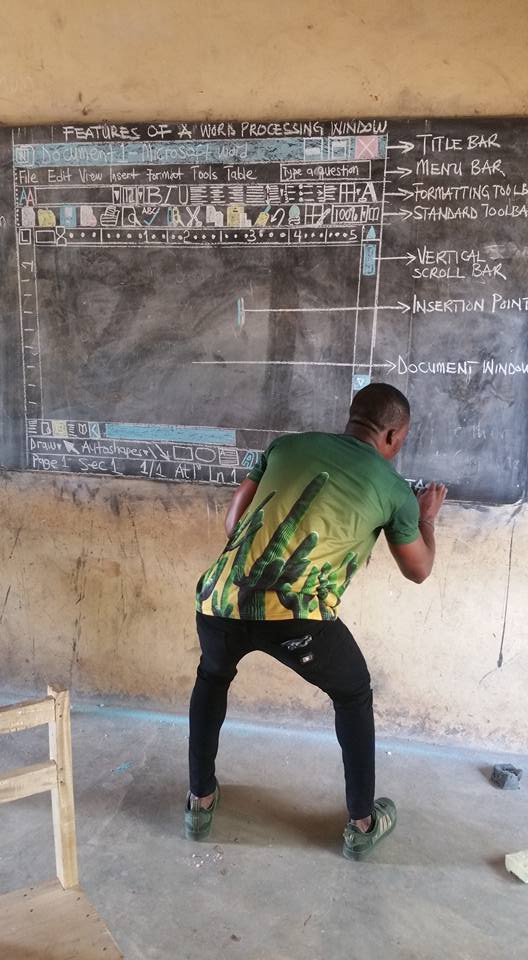 Due to the shortage of funds and facilities and thinking of the betterment of student's future, He drew a complete picture of the MS-Word on the blackboard and taught his students through that board.
Sounds Respectful, Right?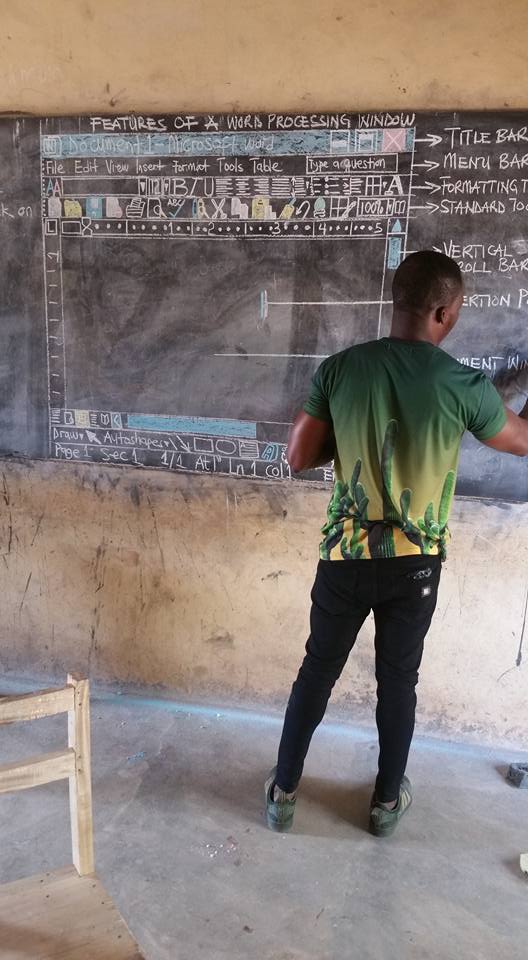 This thing does not stop him from teaching his students Computer subject, he found a great way. "Life is all about trying and he knows it how to make it happen".
He definitely deserves Applause.
He had an interview with Bored Panda and this is what he said,

I Do It To Make My Students Understand What I'm Teaching. At Least To Give A Picture Of What They Will See Assuming They Were Behind A Computer. I Do Make Sure They Understand Everything Well Before They Leave The Class.
Since his Facebook post went viral, he got many donations for laptops and projectors from different sources, Which is a great news for him and for the students also, because now they will learn from those machines and can do the practice.

Mr. Kwadwo appreciated the help from different sources and now he wants to help other schools who are in that region, He said to Bored Panda:
There are many schools facing this same problem, I can also help out and give some of the donations to them, so they can also benefit through teaching ICT.
It's the Era of Digitalization and there are still many countries who are facing the backwardness. The inspiring teachers like Mr. Kwadwo are all that every country needs.

Thank You To My Teachers For What I Am Today And Thank You To Every Teacher For Your Manifold Efforts.