Have you ever found yourself wondering what happens in a girls' hostel? Apparently, you wouldn't know the answer unless you've yourself experienced living in one. Girls' hostel is a different world in itself, always chirpy and full of fun. Not that we don't have fights and dramas, but that's what makes it worth it all.

So, if you are a girl and deprived of this experience, the only suggestion I have is, hostel life is a lifetime experience you MUST have. It teaches you lessons you cannot possibly learn anywhere else. Well, lessons include everything from life lessons to life hacks, 'boy' lessons to girl lessons (let your naughty mind wander wherever it possibly can, yes all those things you learn here).
So, I present to you, some of the most exclusive things that happen in a girl's hostel.
1. Fashion shows.
Before any fest or special occasion, first dates or birthday parties, girls dress up and ramp walk in the galleries to try out their best looks. What's best is, everyone has a different suggestion. Wonder what it feels to live around multiple fashion advisors all at once? "oye, yellow ke saath try kar", "areyyyy vo scarf le lo iske saath", "nope, I like it this way".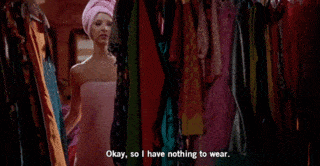 2. Call centers.
No people. I'm not referring to 'call girls' but call centers in every possible way. Any freaking time you pay a surprise visit to a girl's hostel, you will find a minimum of 50% talking on their phones. Whether it is with their boyfriends, girlfriends or family or even official calls for that matter. God knows how we summon up this immense capacity to talk all day!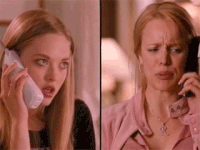 3. Self-pampering sessions
Every Sunday is our beauty parlor day. No, we don't call beauticians home or spend money at saloons, but rather turn our hostel rooms into... well, depends upon what we wish to do. Sometimes its mani-padi days, or face masks and anti-tan pack days or simply hair spa days. By the end of your hostel life, you at least learn to take care of your skin, hair, and nails. Did I mention the experiments with wax-strips? Well, that too.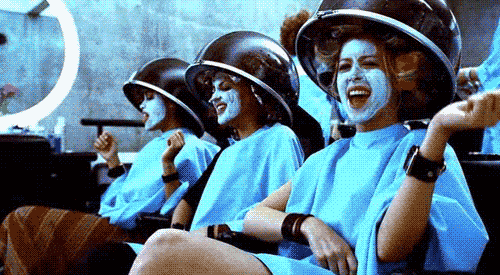 4. Online shopping (with Apoorva and 6 others)
We have all been on a shopping spree with our friends. But it's only a girl's hostel where you are on a 24/7 shopping spree for 3 years of your life with your roommate, next-door hostel mates, first-floor friends and second-floor and third-floor and basically everyone else you know. Might as well have WhatsApp groups where links are exchanged and suggestions are given.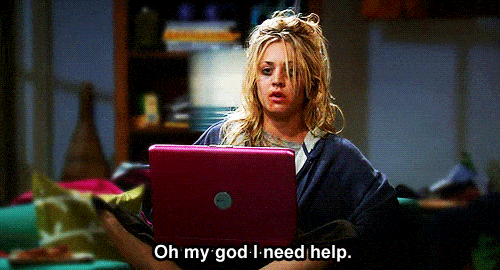 5. Stalking, stalking and more stalking.
Be it a cute guy, some creep in your neighborhood, the bitch you hate, the diva of your class or any random mysterious person walking on the street, you don't leave any of them. The best part is, group-stalking. You will gather all your friends, tell them about this person and while they stalk their LinkedIn, Facebook, Insta, twitter, you read out aloud the captions on their pictures. Whatever you do, you do together.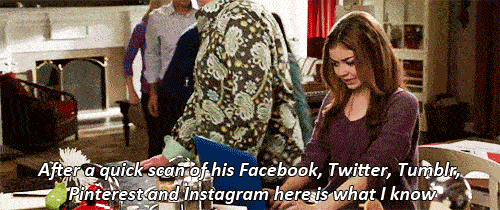 6. "let's decorate our room" phase
So, every few months, the creative in you will rise and make you want to decorate your room. After multiple researching on Pinterest, Google, etc., you will anyway end up putting some fairy lights and Polaroid pictures in the room. At the most, some self-made quotes and paintings. Which is why, almost every room in a girl's hostel looks the same, except probably the color of fair lights they've put.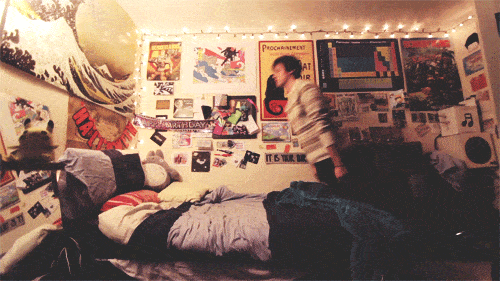 7. Talking. Endless talking.
From debating over feminism to gossiping about the girl-next-door's music taste to discussing your maid's family or even about how you have so much to talk about (considering that you stay together for more than half of the day), you can never stop talking. I can't think of any topic that I haven't talked about with my hostel friends.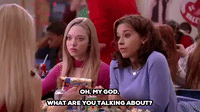 8. Aao behen chugli karein
This session exclusively involves bitching about how bitchy the other bitch is. You all have that one common and each individual bitch to talk about. She is always a conversation starter. "pata hai uss kutti ne aaj kya kiya?" and you don't even need to mention 'uska' name because mutual understanding?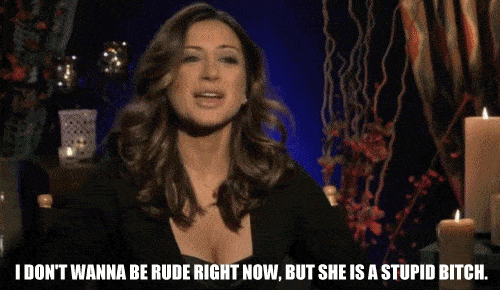 9. "yaar kuch khaane ko hai"
That question always means, 'yaar meri maggi khatam, please apni dede'. Because maggi is the best alternative to the disappointment that mess food is.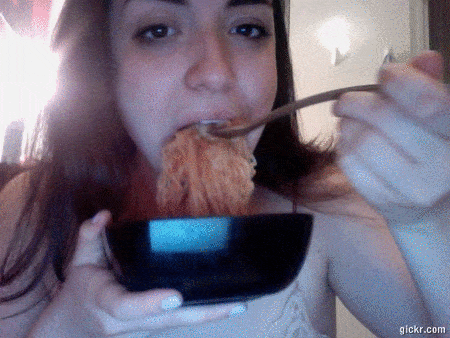 10.Bras and Panties hanging
Either because it's laundry day or simply because you returned back home and are too tired to clean your room, one can always find bras and panties on display in a girl's hostel room. The best part is, no moms to OCDize you, no males to hide them from. The best part is, you get compliments on your sexy lingerie that otherwise went unnoticed. Yay! Now you finally have someone to show off that new bra you just ordered (exclusively for those who are single like me).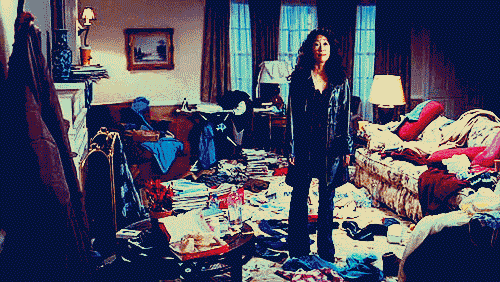 11.Let's talk about boys.
From endless relationship advice to ranting about jerks. Your girlfriends are always there to listen, share their experience or even bring you on the right track if need be. So if you're re-falling for the ex who dumped you, are on one-of-those-monthly-breakups with your boyfriend, appreciating the hot jawline of your batch mate or whatever, girls in your hostel are always up for the guy-talk!
12. "Yaar, let's start working out"
Oh, come on! We all know the let's-work-out-motivation that we have once in a while, never lasts more than a week.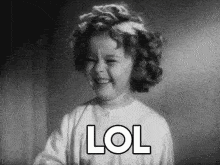 13."Shh, it's her birthday next week"
This is probably one of the best things about staying in a hostel, you actually 'celebrate' mid-night birthdays. And unlike, the ones at home, here cake-cutting is just the beginning! Decorations, food, and gifts (which you all contribute for because single gifts are way too expensive) Followed by dance, drinks, stripping (oops), more dance, more drinks and more stripping (am I letting out too much?)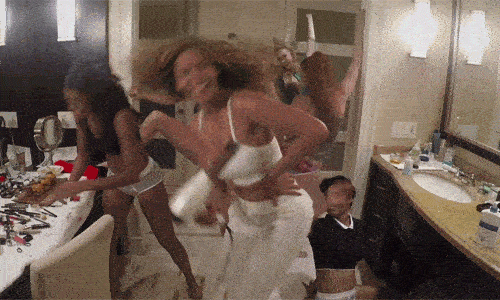 14."dudeeeee....."
"Do you have a black jacket?", "do you have a matching bracelet?", "can I borrow your nude heels?", "where is your kajal pencil?" and I can go on forever...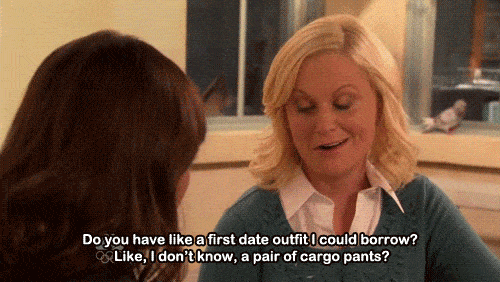 15."excuse me? Ye mera top hai!"
Cat-fights are the most exciting part about staying in a girl's hostel. You may not fight with your girlfriends because you stay with them for a limited time, but when "bro, please light band kar I have to sleep" turns into "hello madam? Did I ever point out how your side of the room is never clean?" to "you bitch, you always use my make-up on your ugly face and I can't even take your hair-straightener to my week-long event?", you know your hostel friends are for life.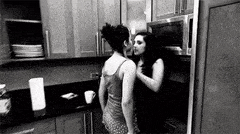 16."yeh tere baal hain"
This one is a secret, but you'll always find hair here and there and everywhere. Never will a girl accept that it's her hair strands fallen in the room even if she's the first one to always complain about hair-fall. So after some time, you just become used to having hair all around.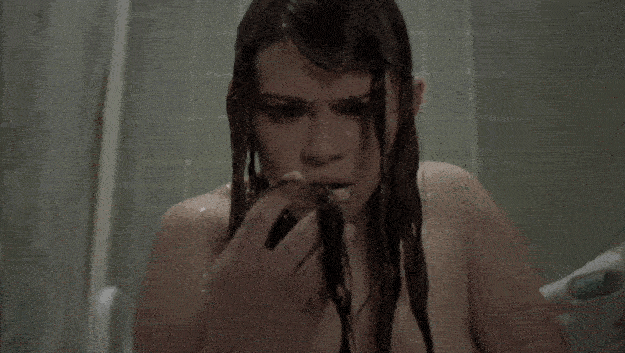 17."oye door toh band kar leti"
When you are living amongst girls, who are all the same age and same level of lazy, you just don't bother anymore to ask them to turn their faces away or close their eyes when you're changing. So much that at times, you even forget to lock the door.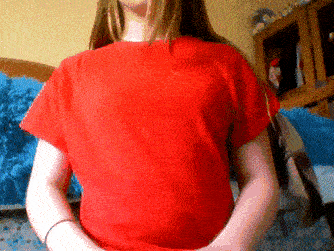 18."yaar, teri yaad aa rahi hai"
And then when you go back home for vacations, no matter how much you've craved Ghar ka khaana or your family, within a week you just want to run back to the people who have accepted you the way you are, never judge you and respect your space and privacy (if there's any left). They are the family who loves you as much as your biological family does and you just want to run back to your roommate and tell her what you saw/read in an article.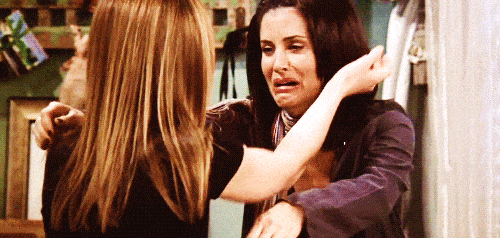 If right now, while reading this article you had a specific set of friends on your mind, go to them, hug them (even if like my roommate, they don't like being touchy) and tell them you love them. Girl's hostels are undoubtedly one of the best times you will ever have. Never miss the opportunity to experience life in a girl's hostel. Like I said, it's a different world in itself. Meanwhile, to my hostel friends reading this, I love you all and I can't wait to come back and tell you what I just read in an article.