The government has finally exempted the taxes which were imposed on langar food items.
The GST was on the purchase of raw materials which was used to prepare the prashad/langar.

Earlier, SGPC(Shiromani Gurdwara Parbandhak Committee) had paid Rs 2 crore as GST for purchasing ration for langar and parshad. Back then, GST had caused a huge burden on Shiromani Gurdwara Parbandhak Committee(SGPC) by such huge taxes. The SGPC had been fighting for getting exemption from the GST on langar items but there was no fruitful result. But "Der Aaye Durust Aaye", now the government has finally accepted their request.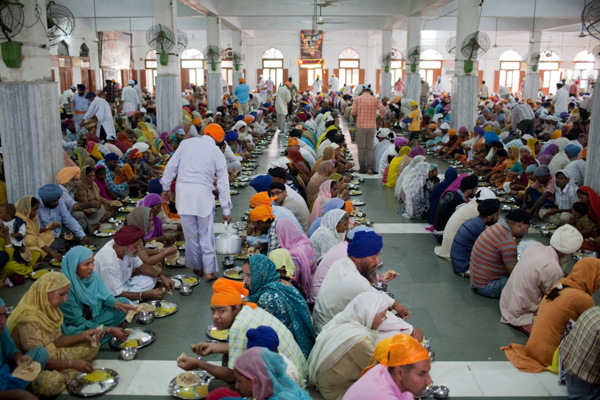 Shiromani Gurdwara Parbandhak Committee (SGPC) appreciates union government's move to waive off GST (Goods and Services Tax) on langar items from the Gurudwara.
As the decision made by the government, Rs 300 crores will also be reimbursed to the Golden Temple, reported by ABP News. The decision will apply to all charitable institutions that serve langar to devotees and needy.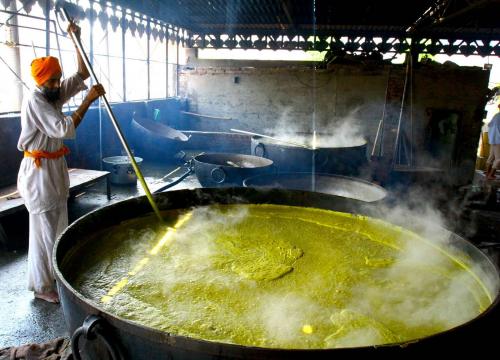 The centre had issued a direction after getting sanction from the President Of India of the Special Financial Assistance for Sewa Bhoj Yojana on Thursday. Under the scheme, CGST (Central Goods and Services Tax) and centre's share of IGST (Integrated Goods and Services Tax) paid on purchase of specific items by charitable religious institutions for distributing free food to public shall be reimbursed as financial assistance by the government of India.(Source: Hindustantimes)
It Means:
Religious places will have to pay both CGST and IGST taxes on raw material but these taxes will be reimbursed by the union government.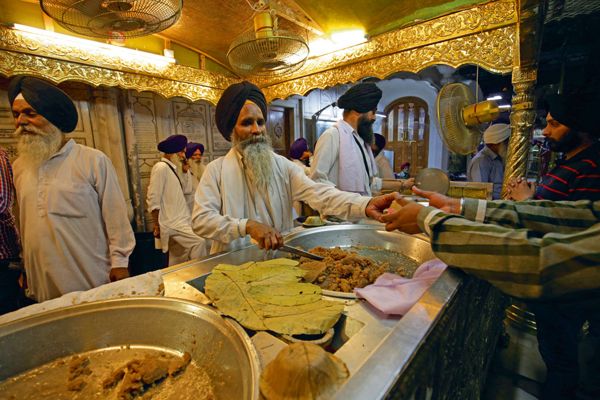 Golden Temple, Amritsar prepare food for about 50,000 to 70,000 on weekdays and over 100,000 people on weekends. People from all the caste, culture, and religion can come and take blessing of Babaji, the gates are always open for everyone in the Gurudwara.

To prepare food for 50,000 to 70,000 followers daily, Golden Temple bear an expense of about Rs.75 crore annually.
Before the GST was implemented, all the items purchased for the langar kitchen were exempted from VAT.