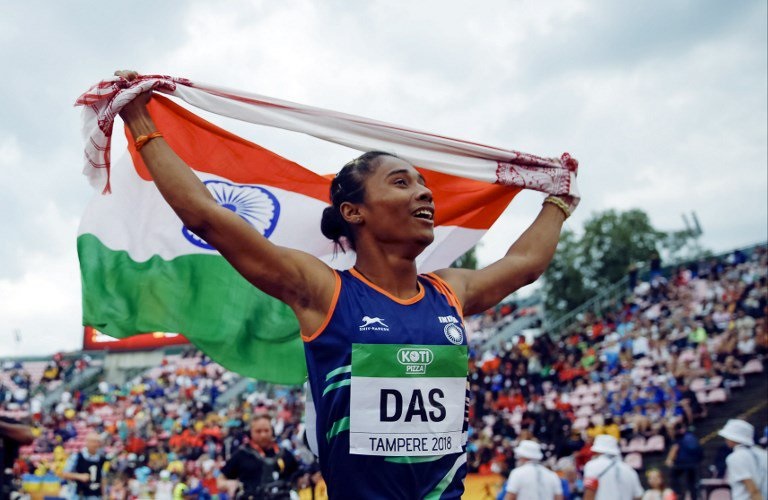 An 18-year-old, Hima Das did what no one could do till date. She got India its first gold medal in tracks. She made an iconic win by getting a gold medal in the women's 400 metre event at IAAF World U20 Championships in Finland. The nation is happy with her achievement, and is sending congratulation messages; the whole Twitter is flooded with Hima Das.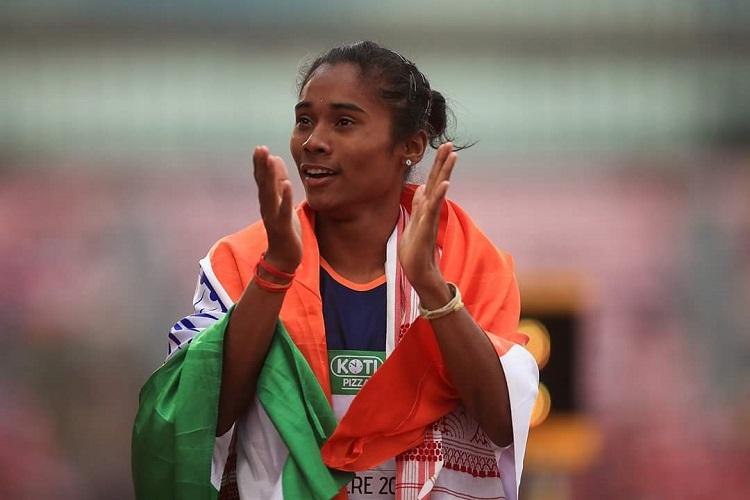 Hima Das who completed her race in a time of 51.46 seconds at the Ratina Stadium to become India's first athlete to win gold in a world championship.
As soon as the video of her race went viral, the nation went on social media and congratulated her for her epic win. But now, another video went viral where she was standing on the podium to receive her gold medal and our race queen couldn't control her emotion and cried in joy when our national anthem plays along.
I have already seen the video twice and I can still hear our national anthem in my ears, that's the magic it holds. We can surely sense how proud it feels to share such a huge stage and that too our national anthem playing in the background, GOOSEBUMPS!!
She was waiting for this day for so long. She always wanted Indian national anthem to be played and when her dream got fulfilled she cried with joy.
Congratulations Hima, The nation wants to celebrate more!