Yeahh We Did it, India did it. We won the U-19 World Cup.
Jeet Gaye!!
This is what you all(including me) are doing right now.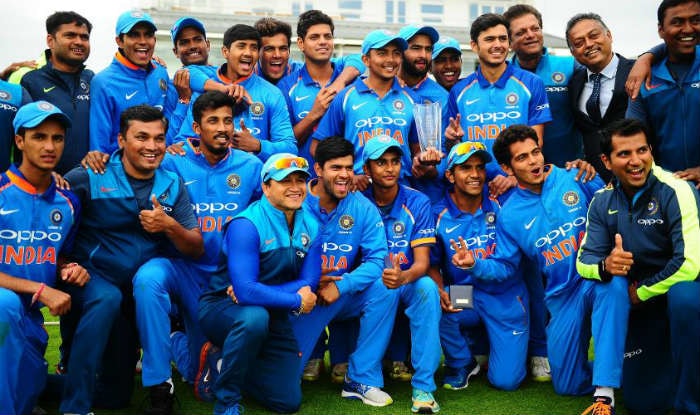 The Wall, The Indian Wall, The Rahul Dravid did it again.
We have won the U-19 World Cup 2018 just now and I am sure every Indian is celebrating the victory.

Source:

Yeah, 2000, 2008, 2012 and now it's 2018. India made a historic win in U-19 Cup 2018, such a sensational action they showed on the fields and making it to the top spot.
It's the fourth world cup coming back to India, yes the 4th time man!! With the help Prithvi Shaw leadership U-19 world cup and with the help of Mr. Hundred Kalra's (Manjot Kalra's) ton and the hardwork of the whole U-19 team, they made every Indian proud today.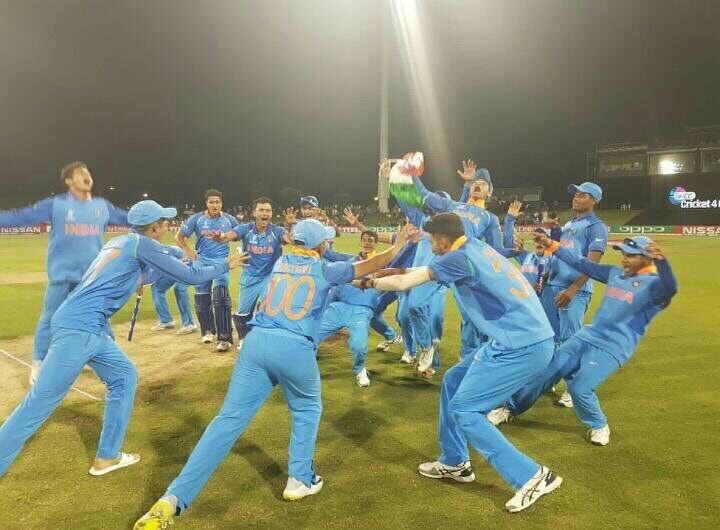 We have won against one the strongest teams in this world cup and this is what makes it more special.
TabloidXO Team Congratulate Indian Team for such a great show.
Indiaaaa Indiaaa!!!
Hundreds of Dab From All Indians To Team India.