We waited, we waited, we again waited... We finally got it after 10,220 days(approx.) we got it. Yeah!!

It was the year 2011
Date: 2nd April

Our heart was pumping(running) like any Delhi Autometer.

A day which every Indian waited for 28 years, a day of celebration for all of us, a day which made million faces with tears of joy. It was a proper HURRAY moment.
People on the stadium or at their homes, witnessed the victory in their hearts. It was a feeling like we won our Independence, It was phenomenal!!
I still remember the day, people came out of their home, the roads were filled with enlivening voices and screaming INDIA INDIA INDIA INDIA!!
Ok, Let's Start This Buoyant Journey,
1. India lost early wickets, Now comes Gautam Gambhir who stood up for his team, and he scored 97.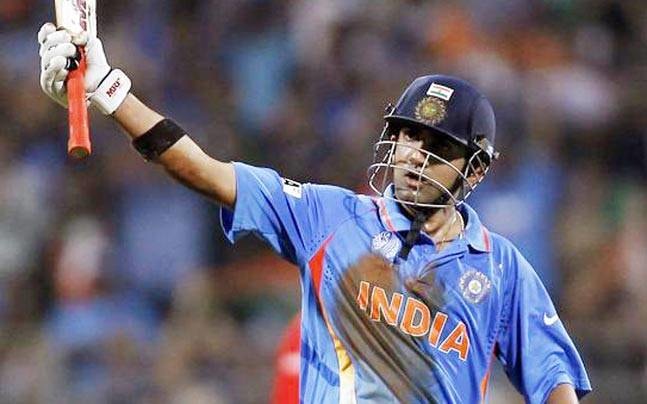 2. This six sticks in our heart. It was this magnificent six which help us made the history after 28 years. It's a Dhoni Sixer.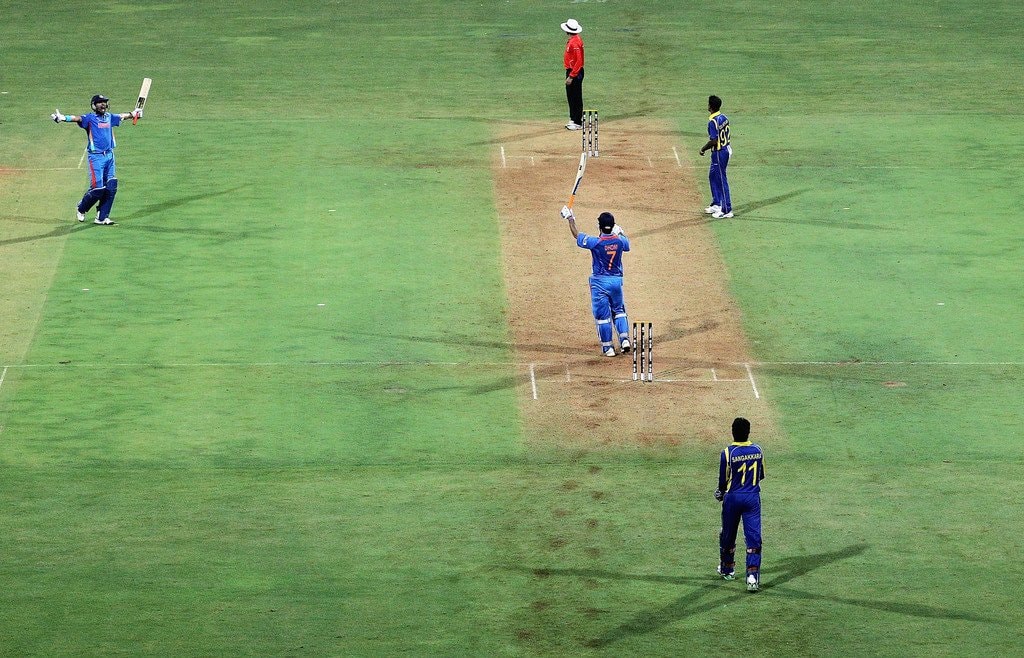 3.Yuvraj looking happy as like his aura. He know how to celebrate the success.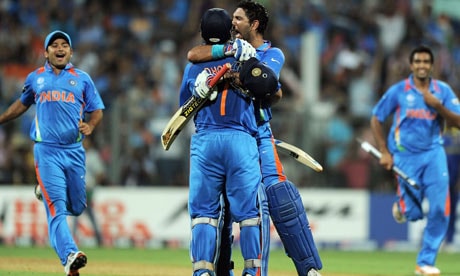 4. But you never saw his emotional side. It was that time where no one knew that he is suffering from cancer. He is a fighter.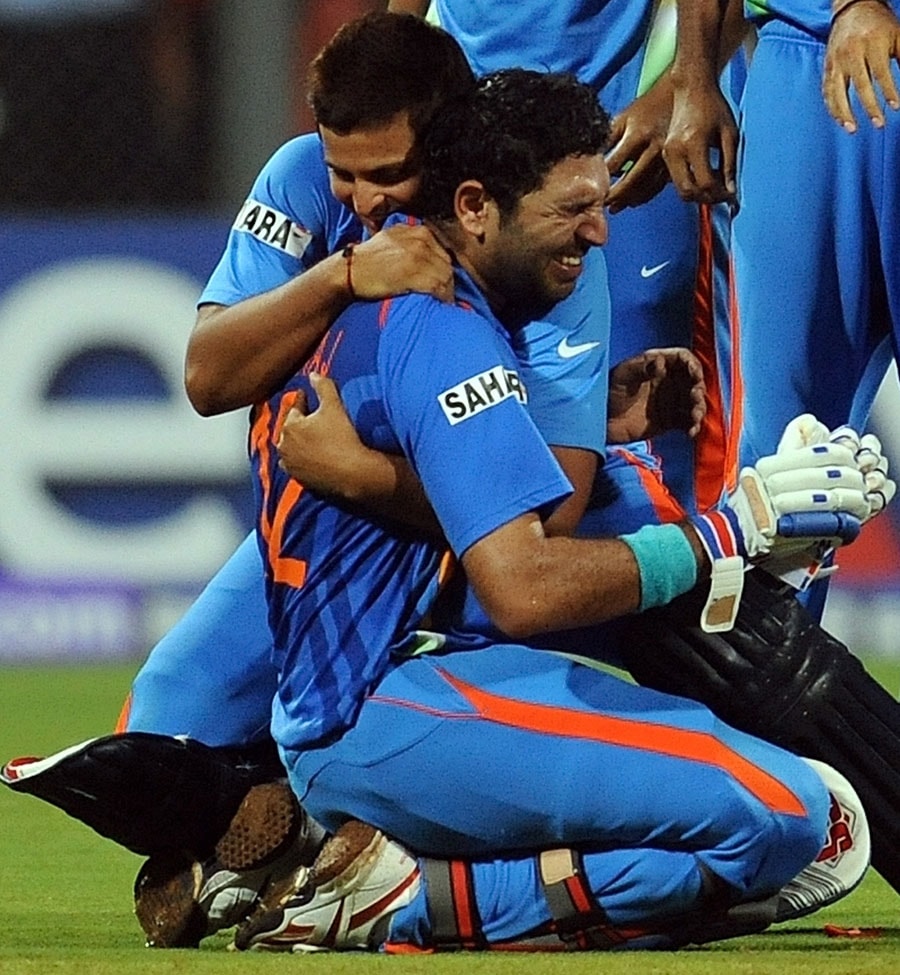 5. Dhoni and Virat Kohli sharing some emotional moments together. Even today we see their bonding On-the-pitch and Off-the-pitch. The Jai-Veeru of Indian team.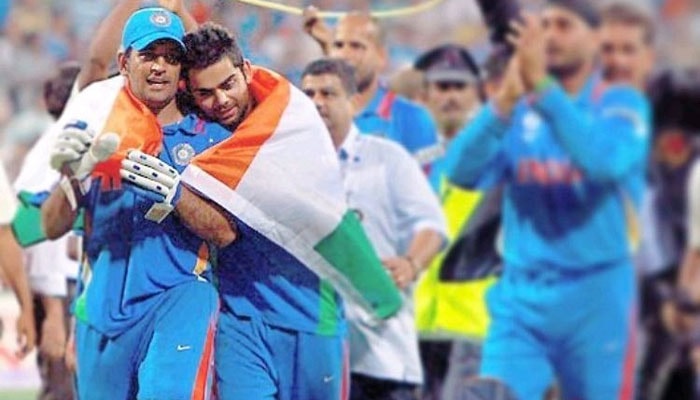 6.He carried the burden for 28 years and now it was his turn to relax and store some proud and emotional moments.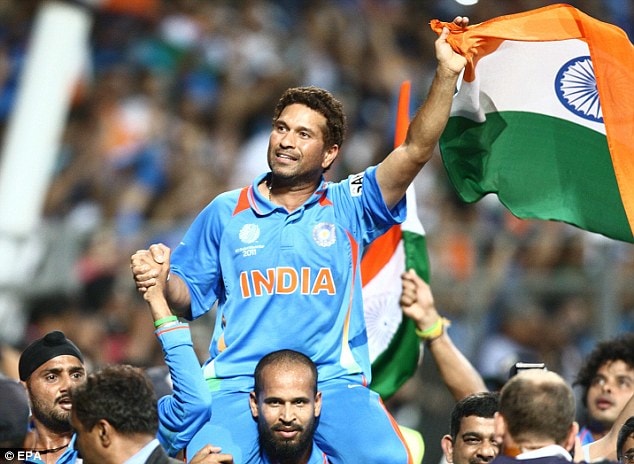 Players love for Sachin Tendulkar. The perfect shot.
I still remember how emotional he got after we won.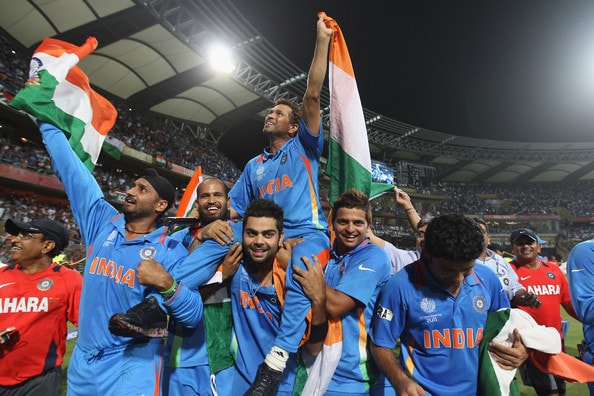 8. Dhoni, the man who made 1.2 billion people dreams come true. The calm, the compose, the warrior captain.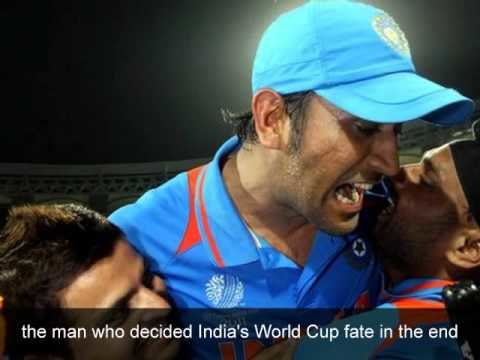 9. It was so emotional moment for every Indian player.
Yuvraj Singh crying..
Harbhajan Singh.. Emotional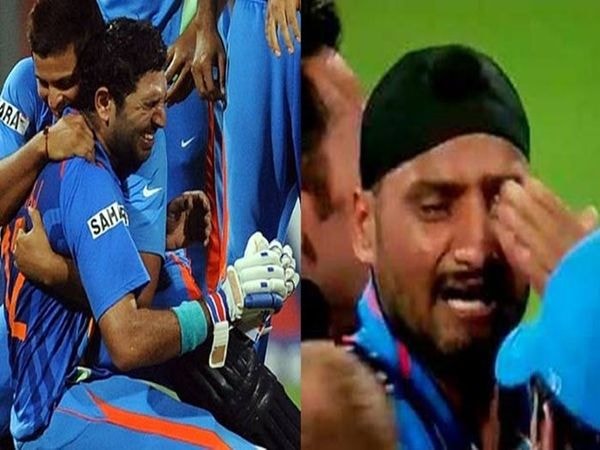 Virendra Sehwag couldn't control his tears...His tears of joy.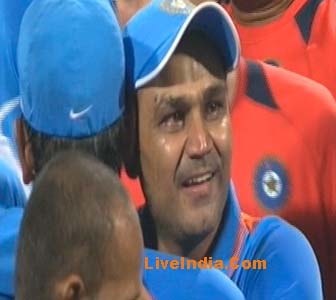 10. Some happy moments, Sachin Tendulkar and Indian team enjoying after victory.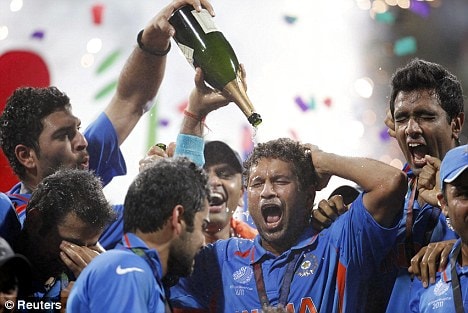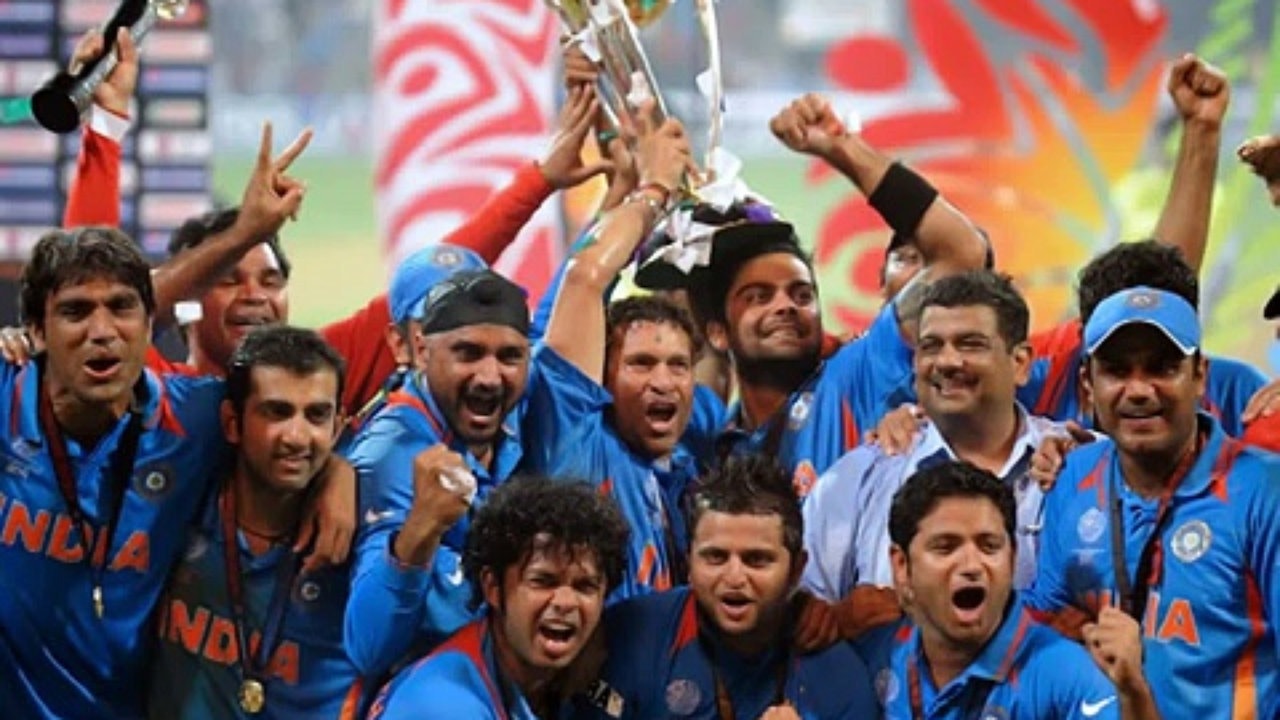 11. With the No.1 fan in the world. Sudhir Kumar Gautam always attended the home matches and sometimes international matches also.
We can see his love for Sachin through his painted body.
12. The Indian coach at that time, His efforts really pays off. He was an amazing coach. His experience led the Indian team to victory. He was one of our greatest coach which no one can deny.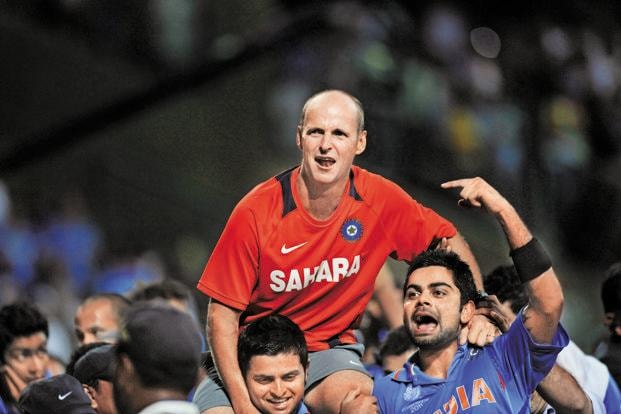 13.The celebration was never ending. It was one amazing night for Indian's.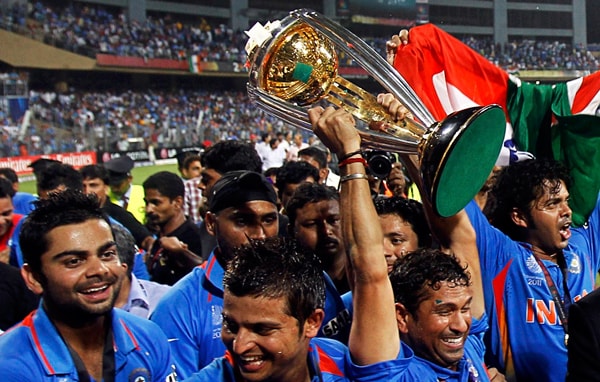 14. Indian president congratulating the Indian team.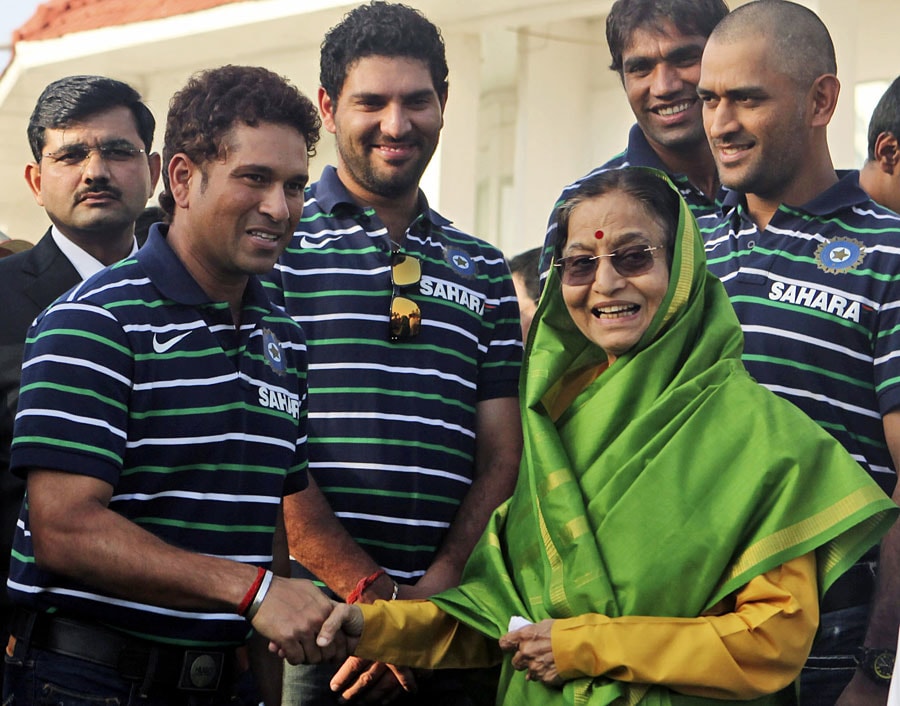 15. And this is how we roll it. Celebrations everywhere. People burning crackers, happiness is seen in the eyes of peeps.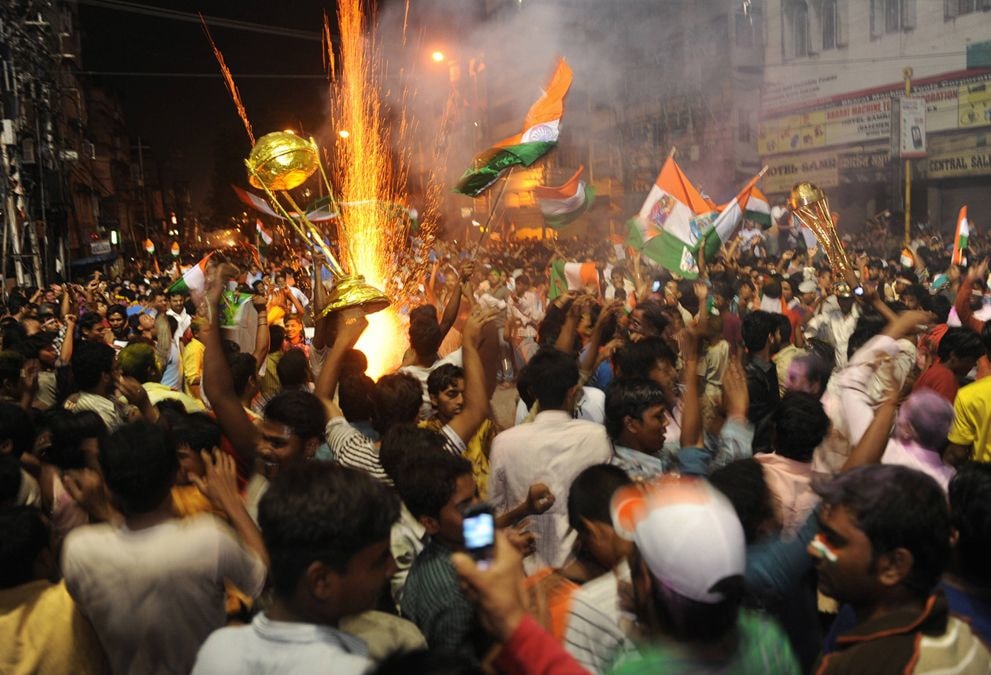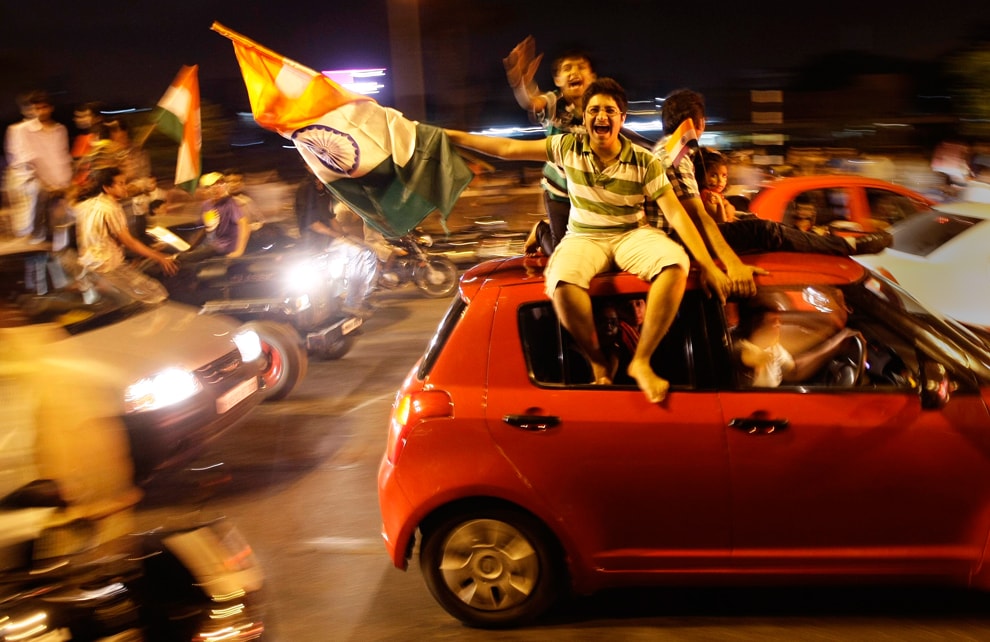 16. Amitabh Bachchan, Abhishek Bachchan and Aishwarya Bachchan on the roads on Aamchi Mumbai and celebrating with the public.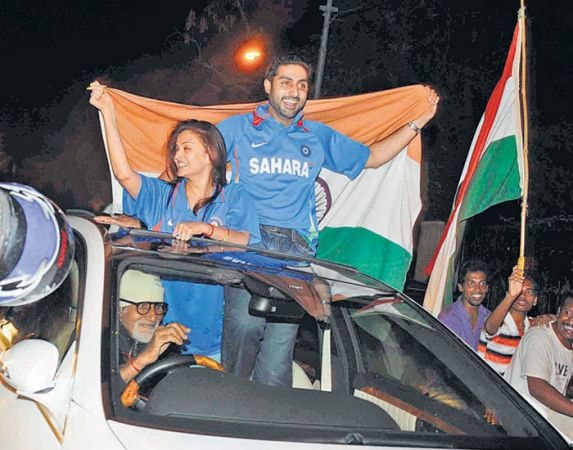 17. This day has been printed in our hearts and we will never forget this electrifying night.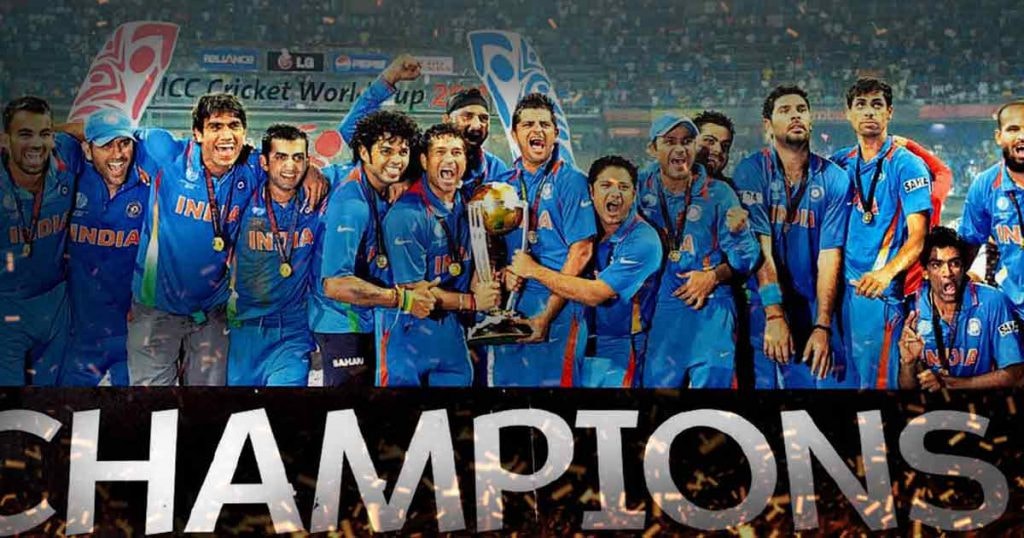 India India...India India!! We are waiting for one more night(2019 we are coming).