Trust me I got multiple GOOSEBUMPS during the match.
Yesterday, I enjoyed watching Indian Football Team to the fullest, the feeling was NO LESS THAN a Cricket World Cup final. It was INDIAVsKENYA, and we beat Kenya by 3-0.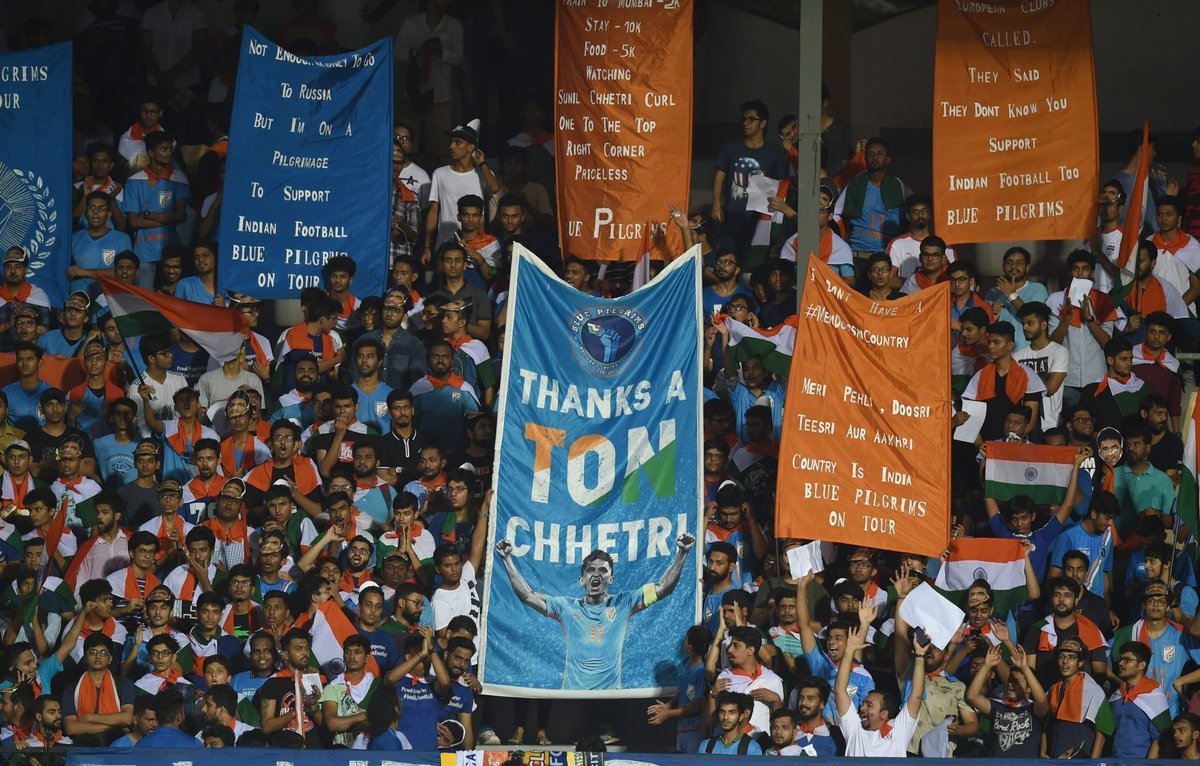 There was a thrill, There was rain, There was Team India, There were 1.3 billion people, There was Sunil Chhetri and There was a WIN!! Now what else you can ask for in a single day?? Thank You to team India for making our day a memorable one.
Yesterday's match was special for many reasons:
A) It was Sunil Chhetri 100th international match and to make that special more special he scored two goals for team India.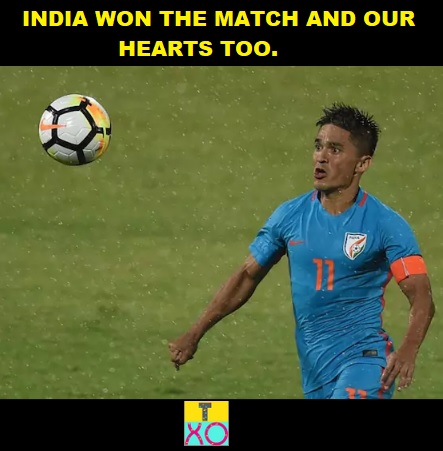 B) After Sunil Chhetri request to all of us to cheer team India Football Team, We did not let him and Team India down, Instead, we gathered in enormous to support the bleeding blues.
C) Sunil Chhetri is in the list of top three highest scorer among international footballers, he is behind the legends Lionel Messi and Cristiano Ronaldo. And he can beat both of them in the score charts if he continues to get the support from us.
He called, We Went and Then - They Conquered our hearts!!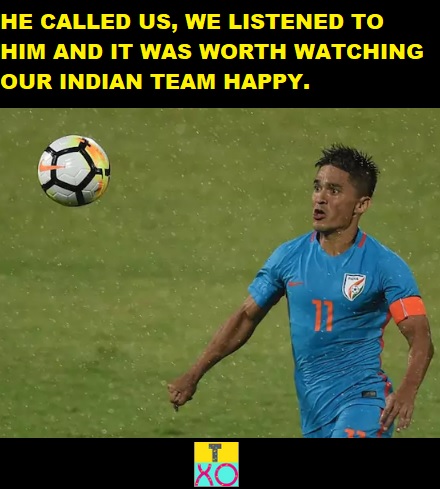 After the win, the happy Chhetri goes to twitter and thanked all the fans who supprted the team after his request, here is what he tweeted:
Let's Refresh the good moments from yesterday's match.
There were Claps,
I can see the crazy happiness,
And It's a Goal!!
The Indian team cheered for the people on the stands,
It was happy to see the smile on Indian Football Team after they saw many people came to cheer them up. I know the trend will continue to support the team. Thank You to 1.3 billion people!!