Welcome to the mini Argentina Aka Parganas, West Bengal!
This amazing crazy Messi fan painted his entire house and even his tea stall in white and blue stripped Argentina Colors. His name is Shib Shankar Patra's, a tea stall owner in the Nawabganj township of North 24 Parganas district, West Bengal.
The 53-year-old, Shib Shankar Patra's love for Argentina started back in 1986 World Cup when Diego Maradona helped Argentina win that glittery-glittery Fifa Trophy.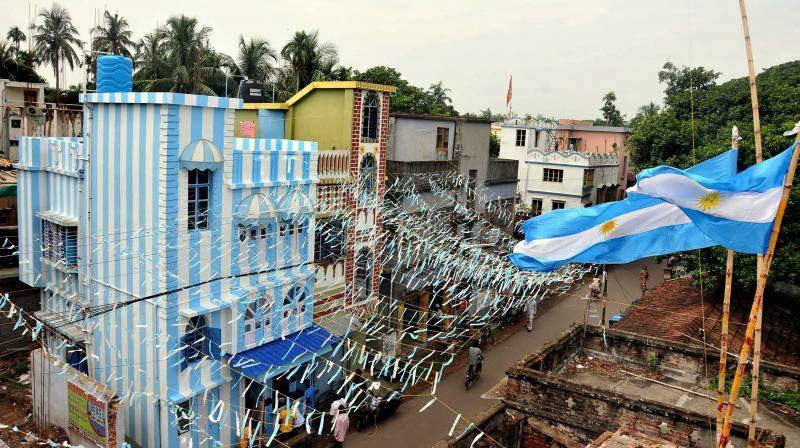 But how he got the idea to paint the walls white and blue? Actually what happened was,
Shib Shankar Patra's wants to travel to Russia to cheer for Argentina, so he went to Kolkata-based travel agent to have an idea about how much money is needed to travel to Russia, the agent gave him a budget of Rs 1.5 lakh and he was having only Rs.60,000, so he desiced to cancel this plan and instead, he planned to paint his own house and his tea stall which is at ground floor to Argentina color.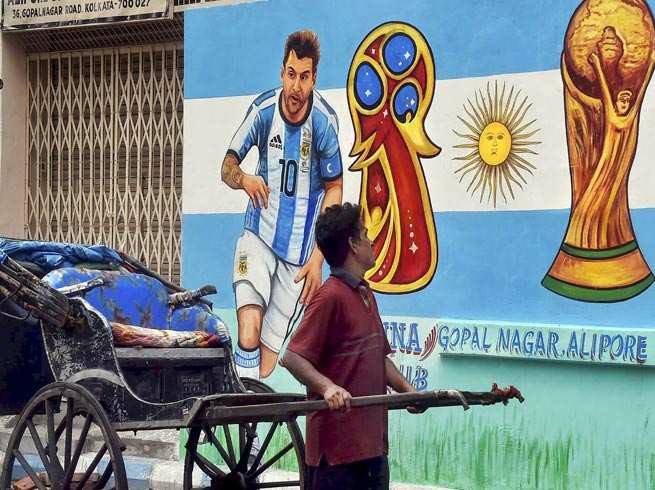 Patra's gives a treat to his customers on his tea stall. Whenever Argentina match will be played, tea and samosas are complimentary to the customers.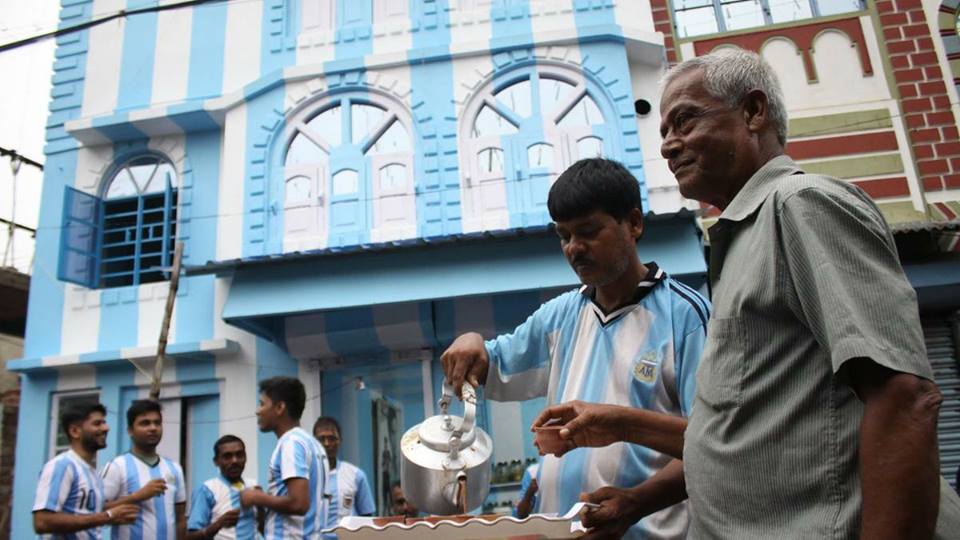 Seeing Shib Shankar Patra's love for Argentina and Messi, his wife and two children also supports him and they too are hardcore fans of Argentina and Messi.
Sapna(his wife) said,
They (children) don't miss a single match of Messi. If there's a late-night match during the exams, they will pretend to sleep early but will watch live streaming on their cell phones."
As Messi birthday will be falling during the Fifa tournament 2018, the Patra's family is planning to celebrate his birthday by cutting a cake and distributing T-shirts among kids with Messi's face printed on it.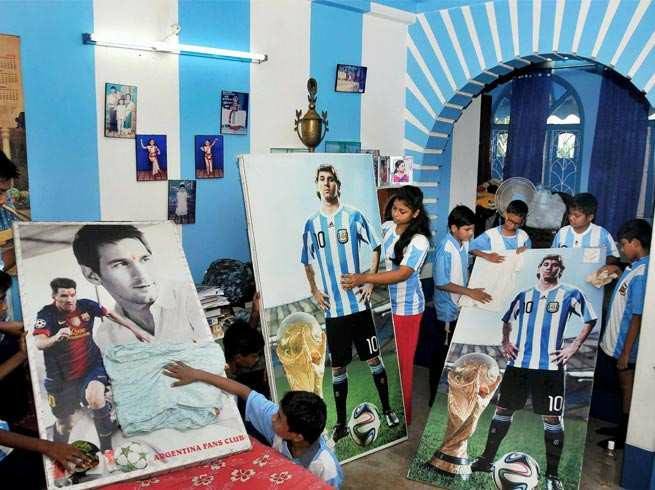 Patra Said:
I will be praying everyday for Argentina's success. Nothing gives me more happiness than seeing them win on the field".
Lets have a tour of his house:
Information Source: NDTV