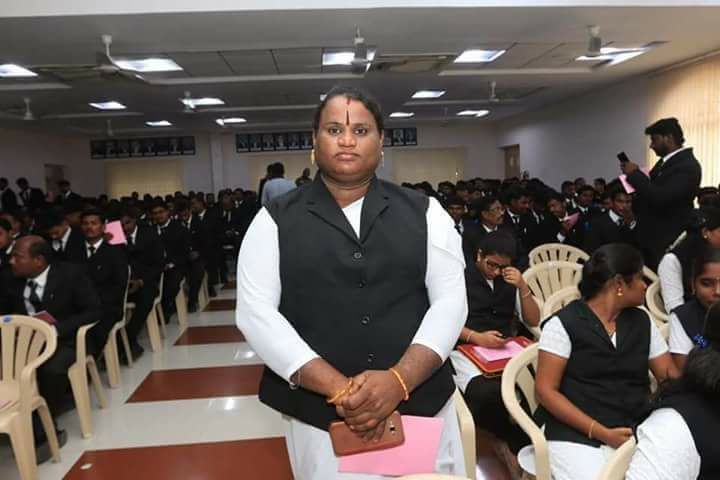 Despite of all the social difficulties and struggles, Sathyasri Sharmila fighted all the oddball situations and became India's first transgender lawyer. She has enrolled herself with the Bar Council of Tamil Nadu and Puducherry (BCTNP).


Many enrollers were patiently waiting for their names to get called. Out of 485 enroller's, it was Sathyasri Sharmila who walked the cake easily.
Sathyasri Sharmila said:
But the moment judges called me as the first transgender lawyer in the state, I had forgotten everything. It made me excited.
She also added that she was determined to support the transgender community as a lawyer. But for their support, I wouldn't have made this achievement .
Though, the story looks very smooth, motivational and easy, actually, it is not as it seems.
We already know LGBT community has been facing the social stigma, whether it is physically or emotionally. After continuous attempt by the government and courts to make laws and to help change the mindset of the people around, we still go short by accepting the community as one of our own. Since 2014, transgender people in India have been allowed to change their gender without sex reassignment surgery, and have a constitutional right to register themselves under a third gender.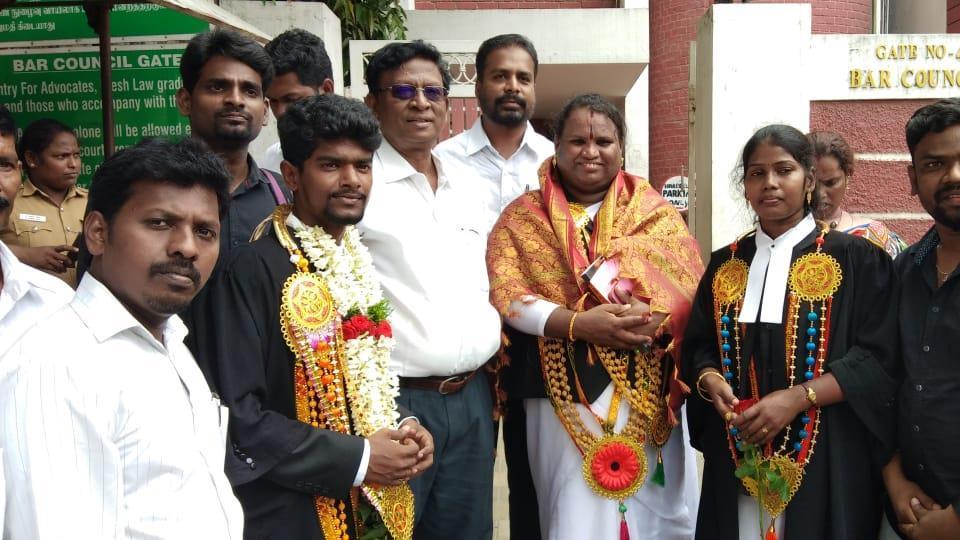 Sathyasri Sharmila was born as Udhayakumar in Paramakudi of Ramanathapuram district. Sharmila left home when she was 18-years-old because her neighbors started teasing and insulting her . And later she changed her name from Udhayakumar to Sathyasri Sharmila.
I completed my B Com (corporate secretaryship) degree from Paramakudi and was keen to pursue higher studies. It was the plight of our community that made me decide to take up law. I joined Bachelors of Law course in Salem Government College in 2004 and completed the degree in 2007.
And you know what? After completing her college she did not enrolled herself for Bar Council of Tamil Nadu and Puducherry (BCTNP) and the reason will make you feel sad for her.
As LGBT community faced so much pressure because of some people around, which affected Sharmila thoughts and due to this mental pressure, she did not felt comfortable to enroll herself.
I was still not confident about the treatment meted out to the transgender community in the society. But I believe things are gradually changing for us. We are beginning to be recognised after the Supreme Court registered us as third genders in 2014. Therefore, I thought the time has come to register myself as a lawyer. Serving the community is my priority now.
Congratulations, Sathyasri Sharmila!!