They say communication is a two-way process. Sure it is. On one hand, we have conversation pleasers, who are ever ready to please you will their communication skills and then there are (with all offense) the communication killers, the one who very conveniently and frequently use some of the most hated phrases perhaps to cause absolute communication dampness. So beware the latter ones, this one is absolutely against you.
Disclaimer: REFERENCES TO ANY WORD OR PHRASE BY ANY PERSON DEAD OR ALIVE IS PURELY INTENTIONAL AND WITH THE SPECIFIC TARGET TO HURT THE FEELINGS OF THOSE WHO HURT US WHEN WE TRY TO COMMUNICATE WITH THEM. NO ANIMALS WERE HARMED DURING THE PROCESS OF WRITING THIS ARTICLE, ONLY HUMAN RELATIONS.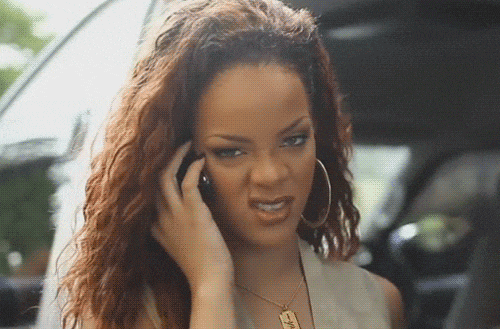 Imagine your mom, amidst her tightrope-walk to manage her household chores, her career and the social obligation of 'being a mom', comes up to you and asks, "What would you like to have for dinner?" Oh! You sweet child of God, NEVER EVER say "kuch bhi bana lo" because:
1. She is definitely not in the position to think of anything herself, therefore, unfortunately, she had to come up to you for the minutest help which, need I mention how you provide?
2. To be as polite as possible, but this question is not for the oh-such-good-child that you pretend to be, it's for the "eww daliya!", "aj phir se khichdi?" and "yeh nahi kahoungi" kid that you become when she follows your advice of 'kuch bhi bana lo'.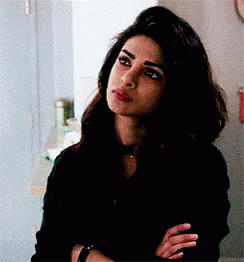 Don't we all just love pouring our heart out to our best friends? No matter if it is a tiff between you and your boyfriend or the agonies of being you, your passion, anxiety, enthusiasm, and infuriation deserves to be reciprocated, right? After all, who understands you better than your bestie? Well, if that's a real question, the answer is the bestie who doesn't reply in monosyllables, especially with "hmm" because honestly? Nothing sucks more than ranting your heart out in front of a least-bothered-to-reply best friend. (unless it's a seen zoning best friend, then that's worse). Hmmm, relatable much?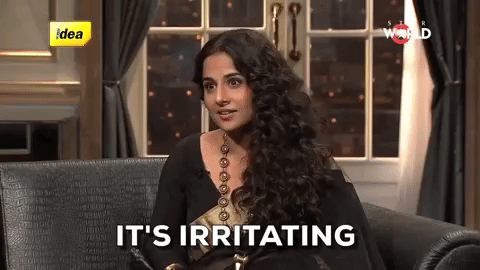 The situation I'm about to mention now involves confusion and a lot of excitement (the one which is brutally murdered). Imagine that you are planning to go out for a special occasion but...you as usual don't know what to wear. With your wardrobe ajar, one dress each in your left and right hands you video call your friends and mother to help you in this state of utter confusion. But the answer you receive is "dono acchi hain". Like what do they think? Obviously, both will be nice, isn't that why you purchased them? Here, the question is addressed to make a choice between which amongst the both is better and not to give consolation prizes to both and dismiss the question. It makes you all the more anxious and very directly kills all the excitement because now you have another confusion, another thing to worry about. Feel like stabbing and strangling them, don't you? Mutual feels!
Another pulling-your-hair-apart situation is when someone is clearly upset and despite repeated inquiries about 'what's wrong?' the only answer is a big fat 'nothing!' Like, bro? I have two eyes and not buttons. I sure can see.
Ughh! Wish these people saw the situation as we do. Isn't there enough drama in our lives already? With 26 letters, innumerable words to use and a highly creative and functional brain, why would you stick to monosyllables even in a complex situation? this only 'iss prajati ke log' can tell. So, next time when you answer a question with an emoji, just know that someone will secretly plan your murder in their head all by themselves!