Akshaya Patra, worlds largest mid-day meal scheme with a successful partnerships with various state governments and generous supporters. The group was formed with the motive to fight hunger and malnutrition among children.
Akshaya Patra means - it is a vessel of food that never runs out, feeding the hungry forever. Here are some interesting facts about the NGO which will make your inner soul filled with gratitude.
1. Today, Akshaya Patra has 36 kitchens spread across 12 states in India. The Akshaya Patra Foundation started from just 1,500 children in 5 schools in the year 2000 and today they have reached a remarkable mark of serving 1.7 million children every day in 14,173 schools.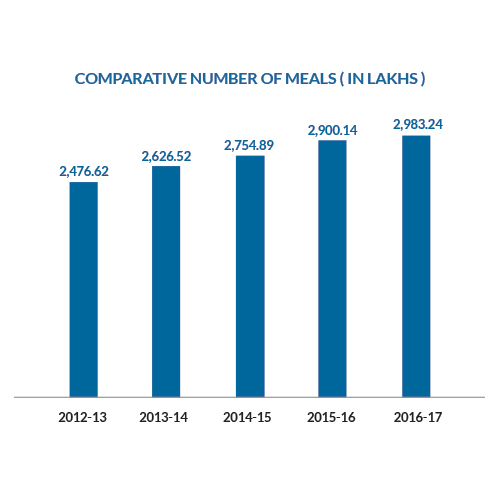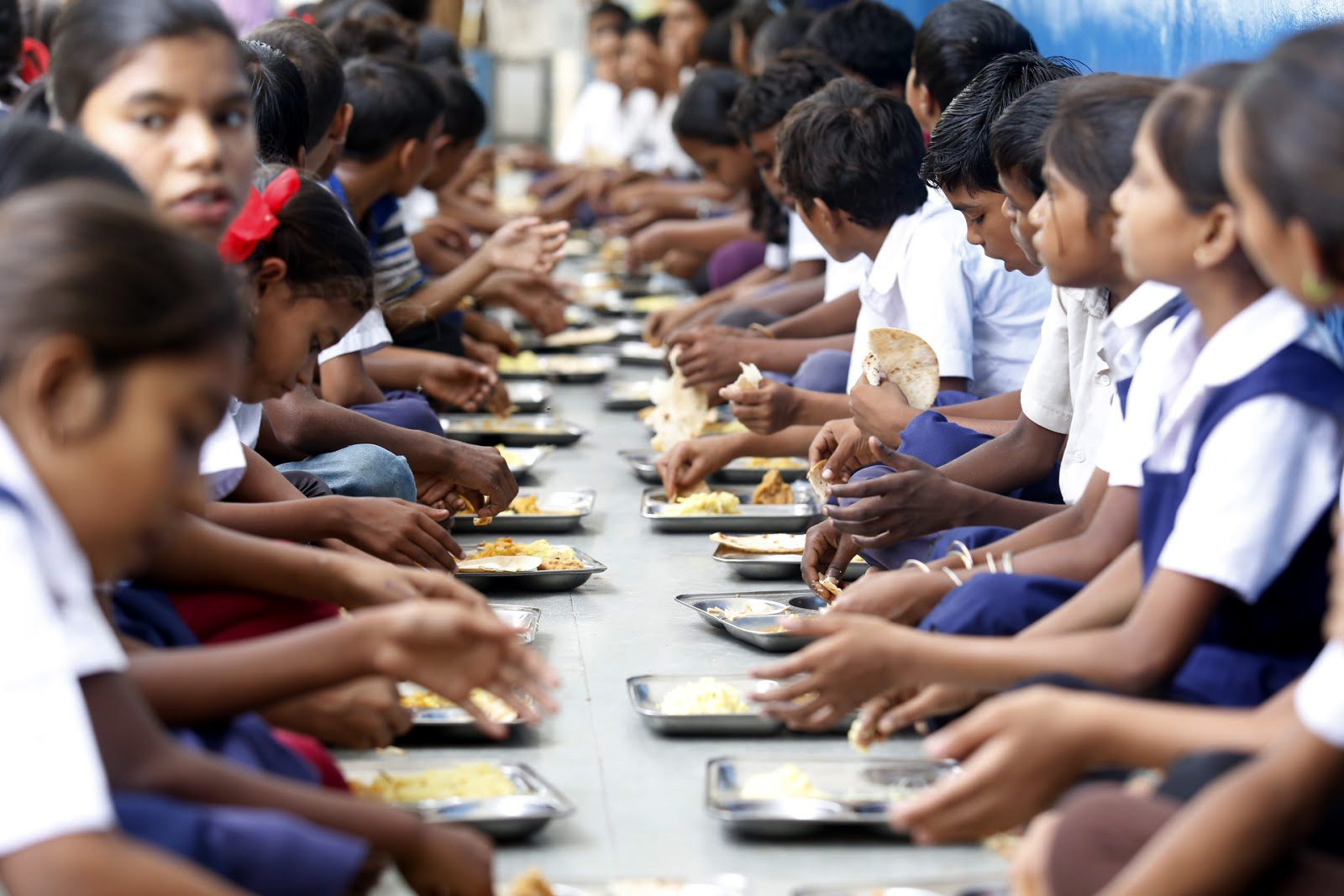 2. Mid-Day Meal Scheme aims to provide
Avoid classroom hunger
Increase school enrolment
Increase school attendance
Improve socialisation among castes
Address malnutrition
Empower women through employment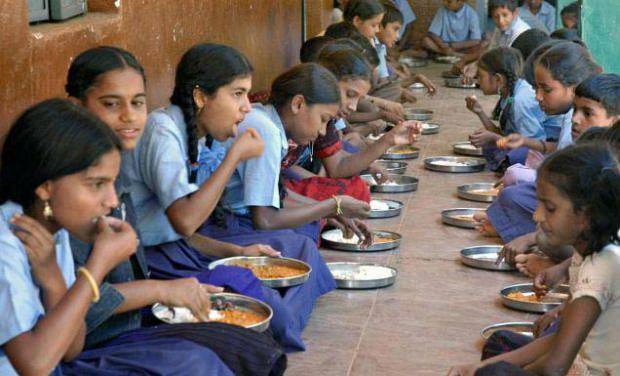 3. As roti is an important part of the North Indian menu, the kitchens are equipped with roti making machines, which have the capacity to roll out up to 200,000 roti's from 6000 kgs of wheat flour.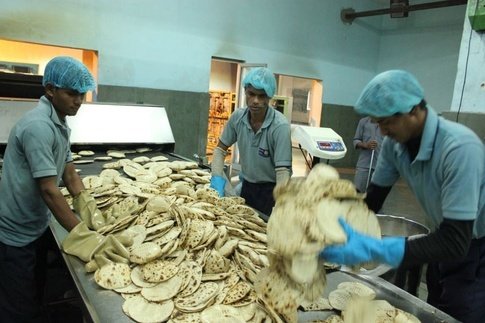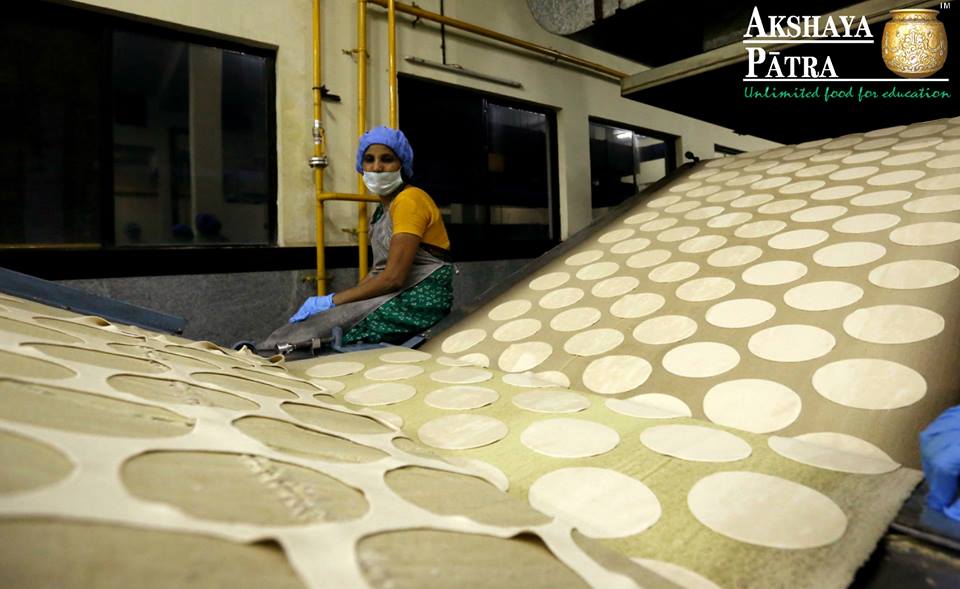 4. The kitchen in Hubli, Karnataka, is the first mega-kitchen and also the first kitchen which has been certified with ISO 22000:2005 certificate. It can cook around 150,000 meals.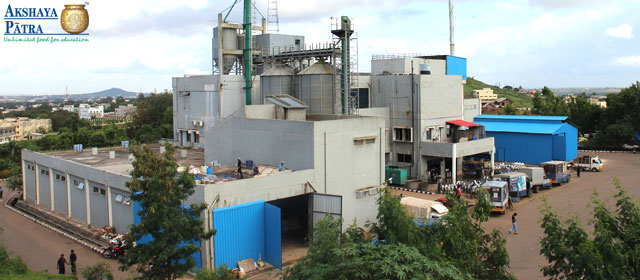 5. The Hubli kitchen uses a technique called gravity which help in the movement of massive amounts of food from one kitchen to another kitchen. The techniques help reduce the expense of fuel by 60% and also the labour is also less used.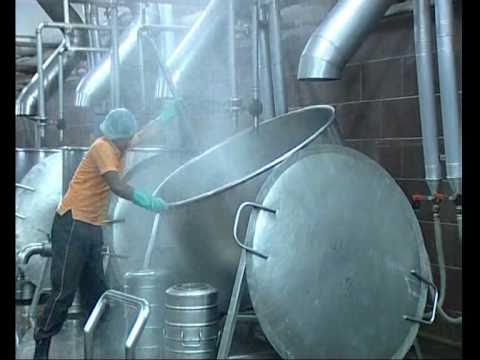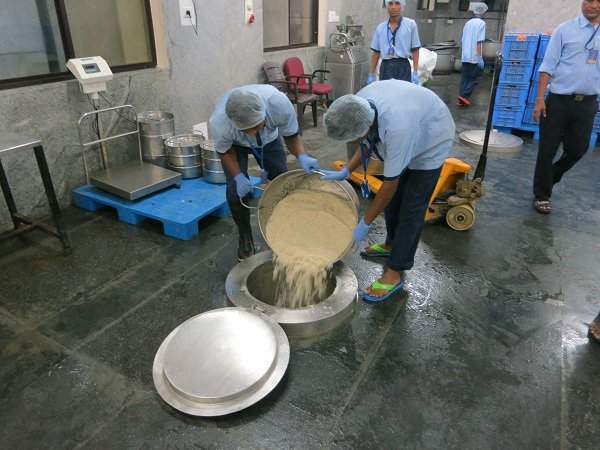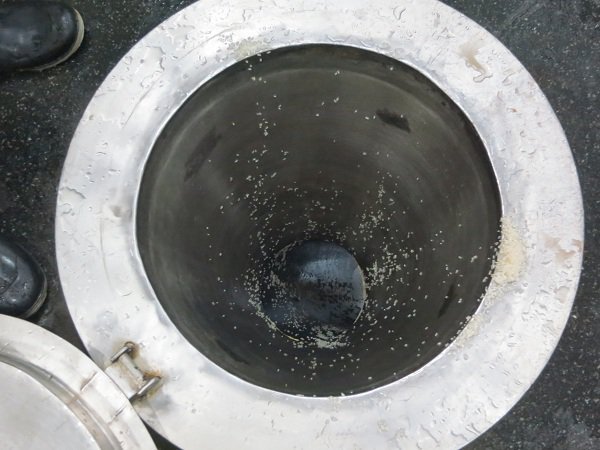 6. The South Indian kitchens are equipped with rice metal pots and sambar metal pots. Each rice metal pots has a capacity of at least 500 litres; each sambar metal pots has the capacity to cook 1200 litres to 3000 litres of sambar. A different types Sambhar is cooked on each day of the week, so that the students should not feel bored by eating the same thing everytime.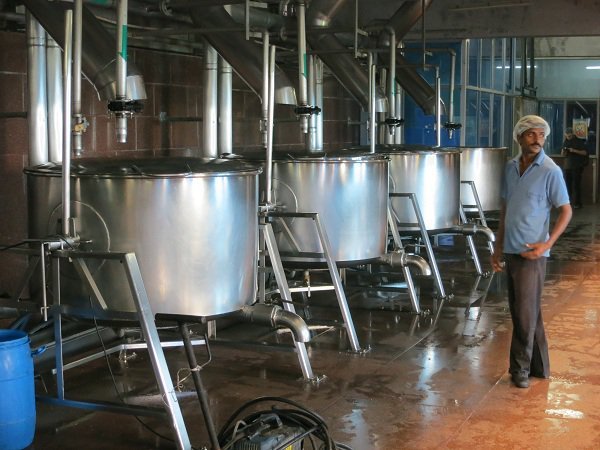 7. Early morning around 4 AM, the workers start their work. They clean the raw vegetables, pulses, rice etc. after all it's a big meal which they have to make for the school children and it has to be clean, tasty and full of nutrition.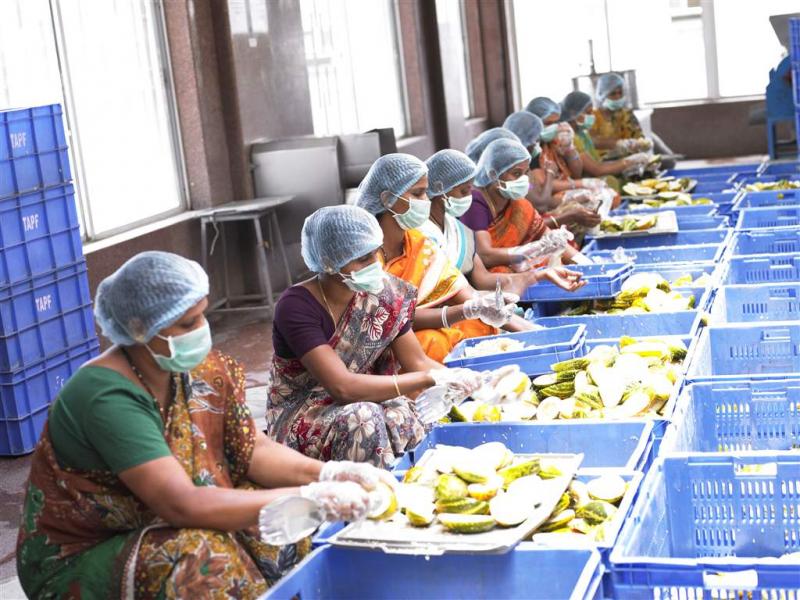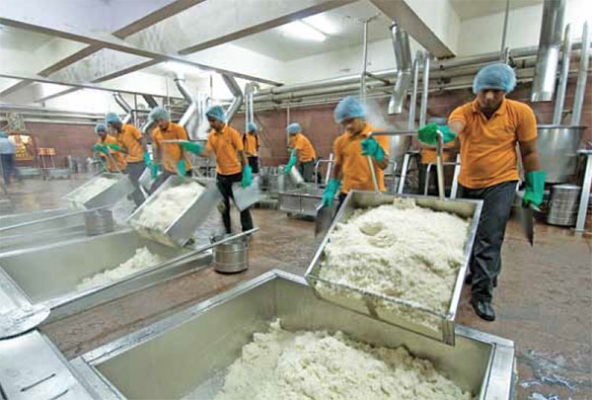 8. At around 8 in the morning, the meals are ready to be loaded into mini trucks or vans and transported to schools. The route has been assigned to each drivers, so that the food reaches on time.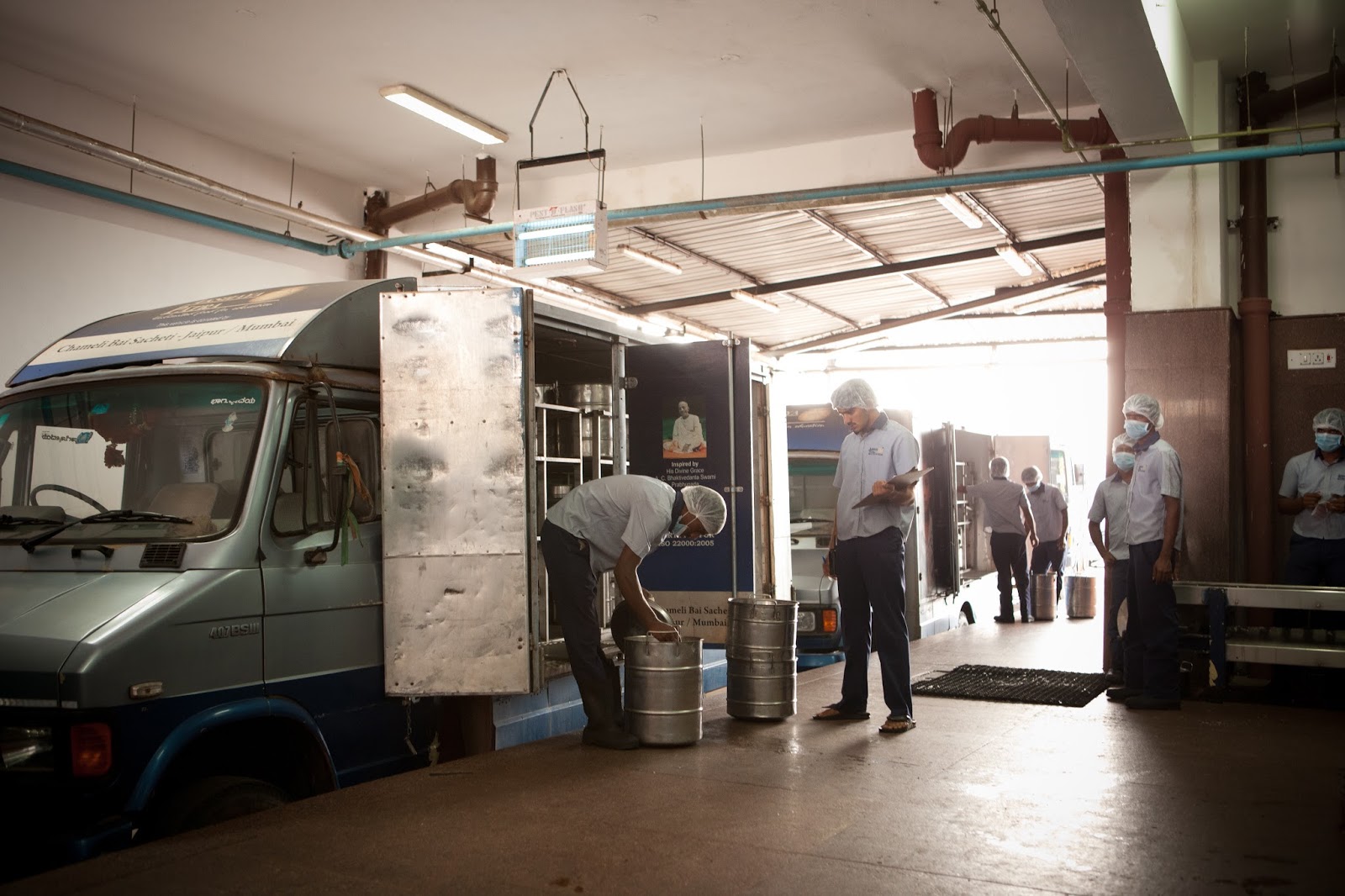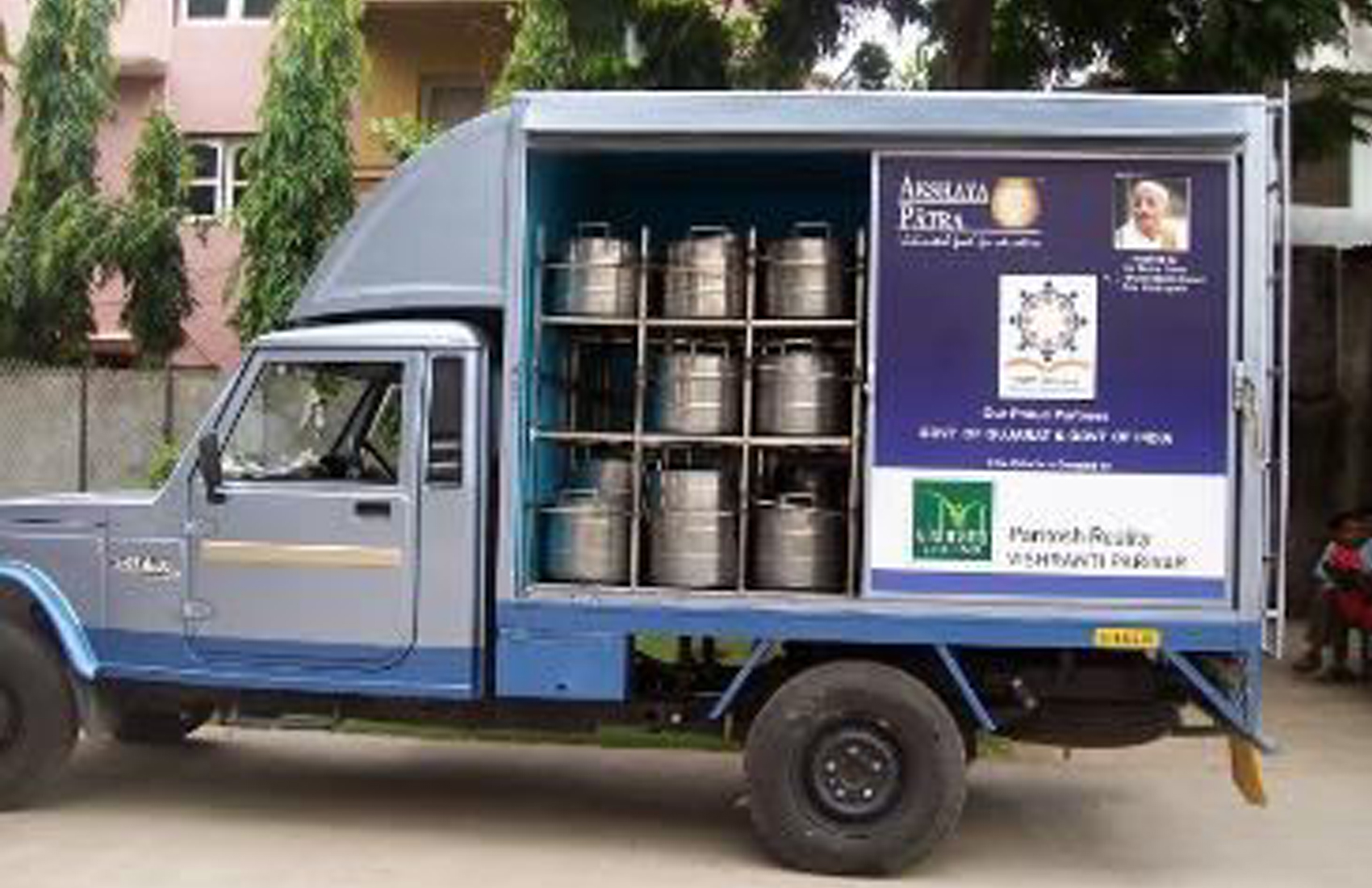 9. The preparation for the next day meal starts at noon, right after the food is loaded in the vans/trucks.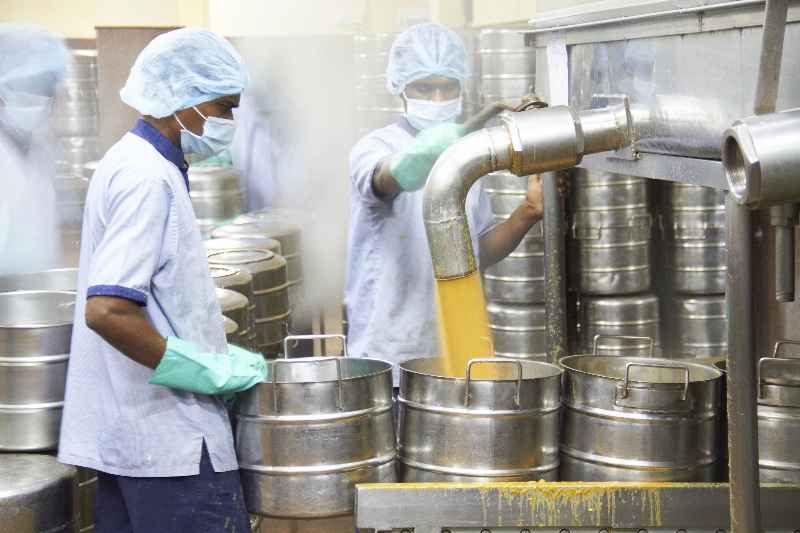 10. In the end, when the work is done, the workers gather together and sing a prayer to worship Lord Krishna.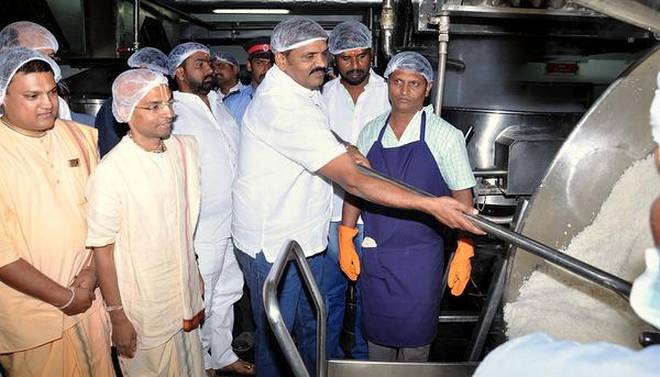 11. Akshaya Patra is on a mission "TO FEED 5 MILLION CHILDREN BY 2020. AND NO CHILD IN INDIA SHALL BE DEPRIVED OF EDUCATION BECAUSE OF HUNGER".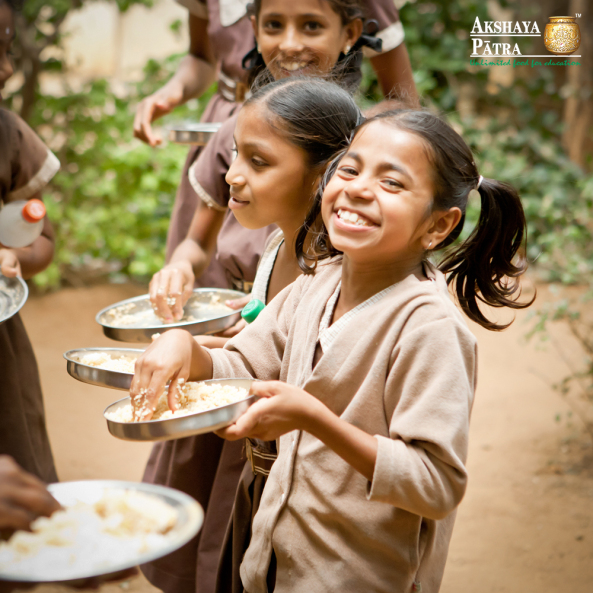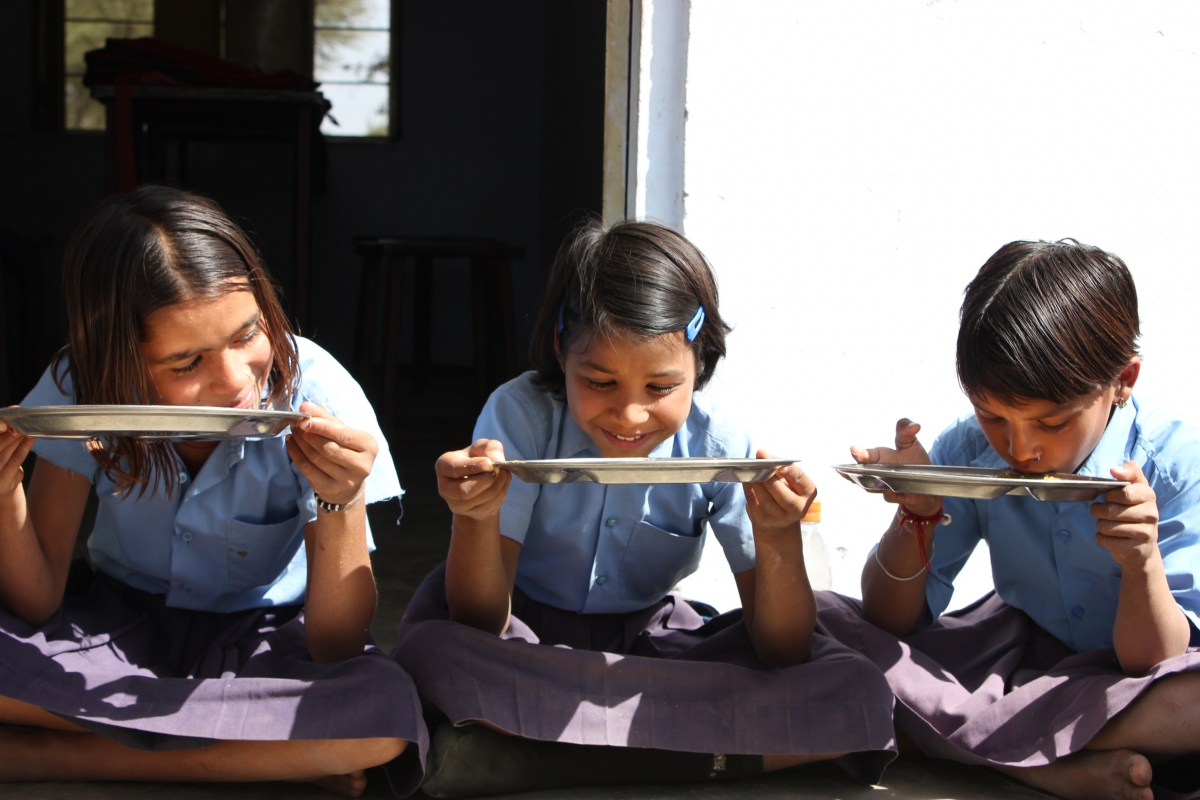 Felt The Pride?? I Know You Did!