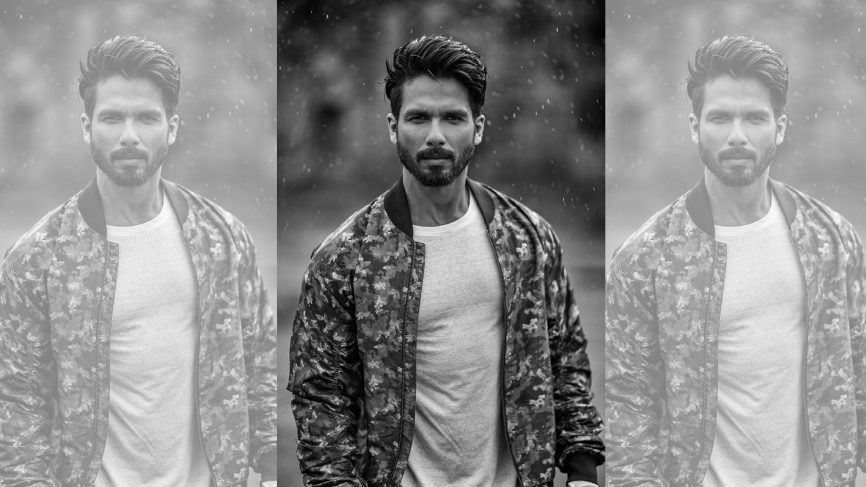 Dear Shahid,
In my introduction, the only thing I can say is that I'm a Shanatic since 13 years, that's pretty much more than half of my life, which to be honest, is A LOT in this Twitter generation of ours. So, you can establish the fact that I'm one of those loyal, old school girls, who would prefer maintaining newspaper cutouts of your pictures than creating your fan-pages on Facebook.
Now let me take you back in the year 2005 when I was returning from the auditorium after watching "Waah! Life ho toh aisi".

Me: Mumma, I think he's very cute, he's my favorite actor.
Mumma: Wait, till you watch another movie next week.
Me: NO! This time it's permanent!!!
It's March 2018 and let's just say, I stick to my words. I'm sure you have endless fans who are exactly as I am, with galleries full of your pictures, 100+ unread DMs to you, innumerable arguments in your defense, your dialogues on their fingertips, a room full of your posters, cutting birthday cakes on your behalf and so on. It feels like we actually know you, who you are as a person, your family. In a world where people judge you by how much your movies have earned on the box-office or the number of followers you have on Instagram, I have 'lived' all these times with you. I've celebrated the success of Jab We Met, witnessed your transition to Haider, grieved the loss of Rangoon, struggled through the release of Udta Punjab and experienced the grandeur and pride of the royal Rawal Ratan with you. You're a part of my life, an essential one.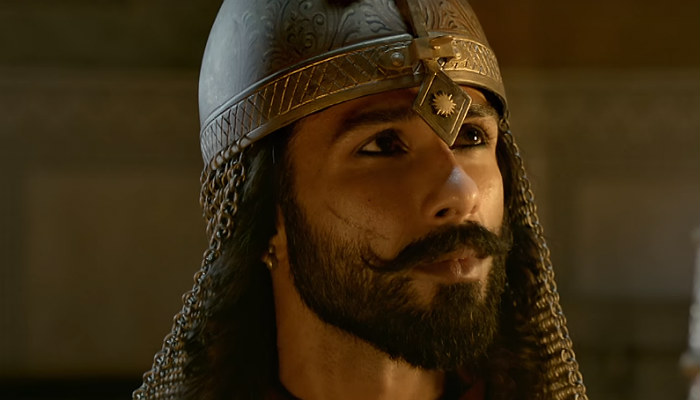 I remember crying my eyes out when I heard that you were getting married. The childhood fantasy of having you all to myself was getting crushed to see you in that beautifully embroidered off-white Shervani, holding hands with the gorgeous 'baby wife' of yours. I thought that my admiration for you will now come to an end. But, blame yourself for being such an amazing husband, the teenage me, now saw you for the person that you are. I proudly talk about your paternity leave because considering that you were at the peak of your career, all that mattered to you was your family, and there again came the cute lil' Missy into our lives (your real life and mine, parallel).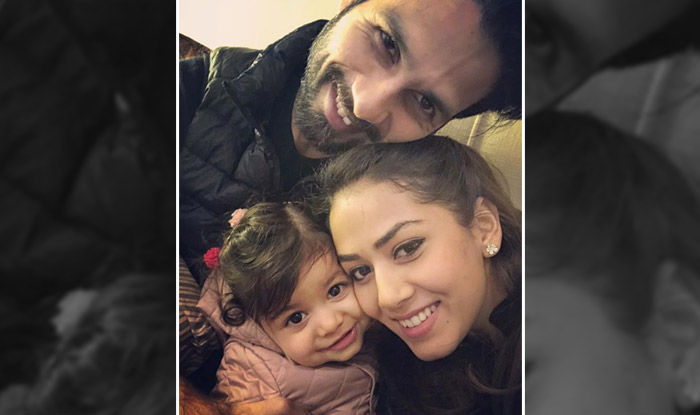 You know, there are times when people make fun of my obsession with you, but it doesn't bother me anymore. I understood this very long back that not everyone can understand fandom and the craziness that it brings along. They will never know how you've reached the place you are at. Nobody will tell them you're that person, who went from being a background dancer to the chocolate boy of Bollywood, from the most eligible bachelor to the #daddygoals, with success only stepping higher. People will still keep judging me for this, but I've stopped judging them back, such a sad life where there is no craze left. In my messy life, you're my one crazy constant. And you don't even know of my existence but that hardly affects what I feel for you, because I know you are somewhere there, listening. I have a proof. Two years back I had written on your poster, 'My wife is an LSR pass out, journalism 97.5%'', to motivate me to study. I couldn't get into my dream college, but guess what? I'm currently perusing journalism from LSR. Why wouldn't I believe in our one-sided relationship, after all? Every time it can't possibly be a mere coincidence, right?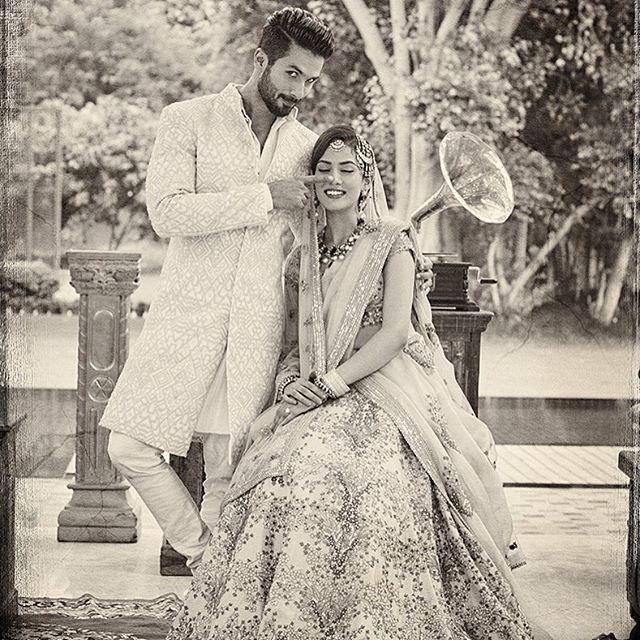 Sharing secrets with your posters, painting your portraits, watching your movies and also seeing you change from a coffee-addict insomniac to a mature adult. I've grown up with you. You make me believe that it's not important for someone to physically know you, some form of support can also be spiritual. I may sound childish when I say that, but what a lovely realization that I can reveal all the depths of my feelings and yet be anonymous to you.
While I pray for you to win more 'best actor' awards and make blockbuster hits, I wait for the day I can introduce myself as someone more than just a fan of yours. Patiently hard working and forever loyal.
With love,
A hardcore Shanatic
Raunak Dhupar