Are you a Rajasthani?? Welcome To Heaven.
Every city has its own tastes and dishes. Rajasthan is famous for its culture, tradition and food. Whether you are Rajasthani or not, but you will love the delicious taste of rajasthani food.
Rajasthani food gives you a toothsome experience with varieties of spicy and sweet dishes. It will give you a pleasure that you will never forget
Following 13 Mouthwatering Rajasthani Dishes will blow your mouth to ask for more:-
1) Dal Batti-Churma.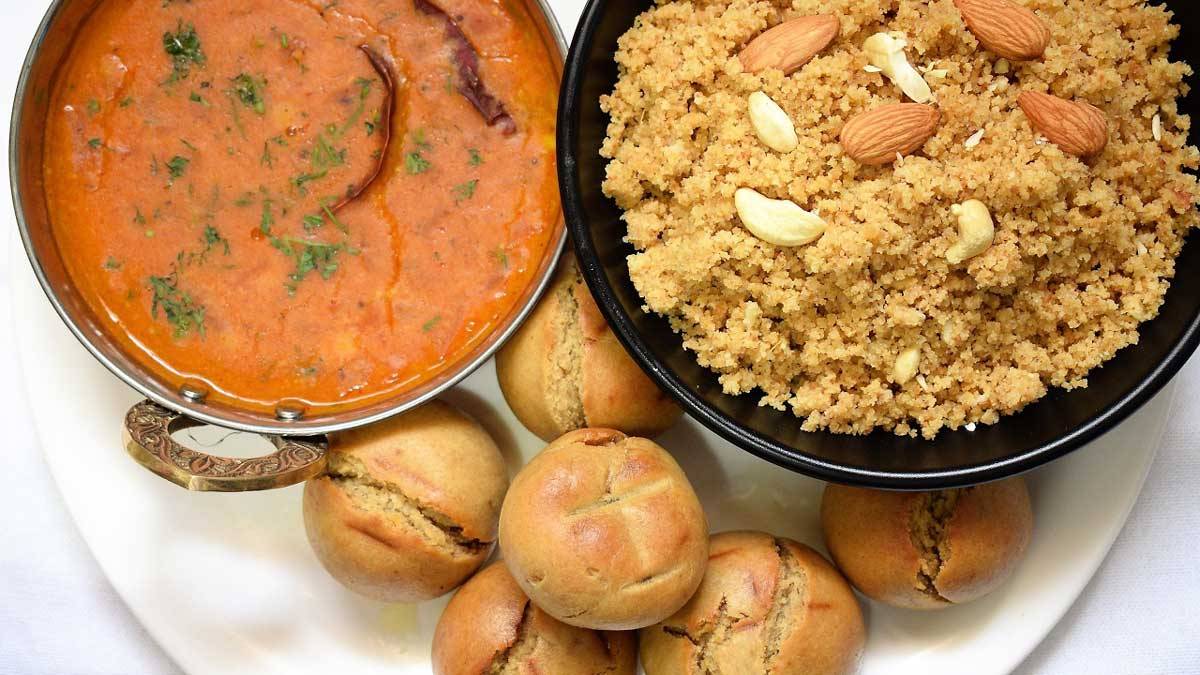 The circle shape of baati, poured into ghee gives appetizing flavor to your mouth. The spicy dal adds a delicious taste to this dish. Desi ghee's Churma is the best thing of Rajsthani people.
2) Ghatte Ki Kichaddi.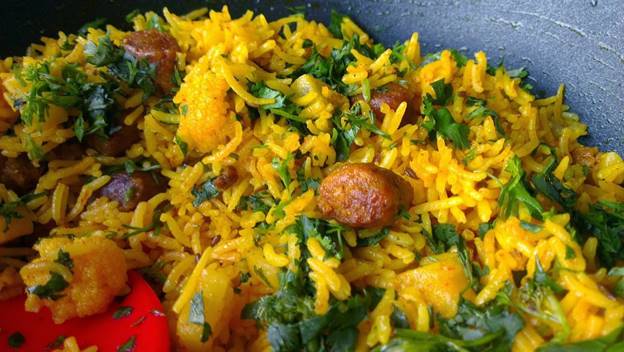 Ghatta is a very famous vegetable in rajasthan and when we are talking about Ghatte ki kichaddi, people are mad over this. The recipe prepared with rice and soft besan is the most amazing thing one can have in snack time.
3) Dil Khushal.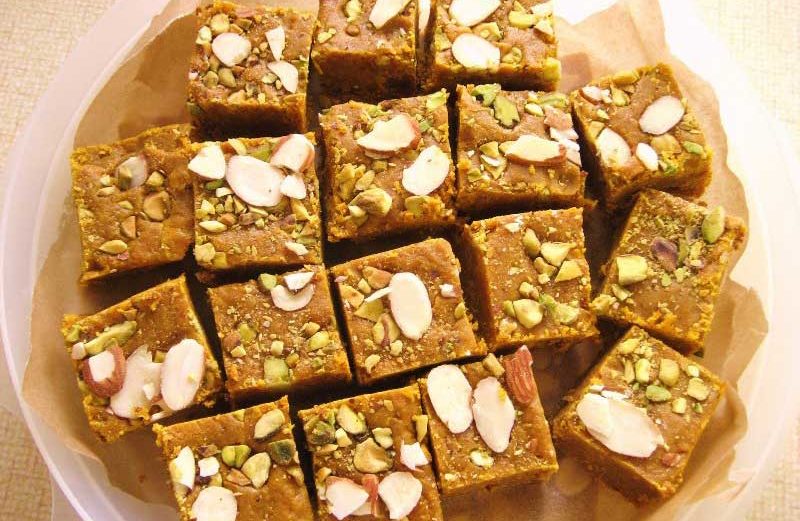 Rajasthan is famous for its mouth watering sweets. 'Dil khushal' popularly known as Monthal or Besan ki Barfi.
4) Buundi Raita.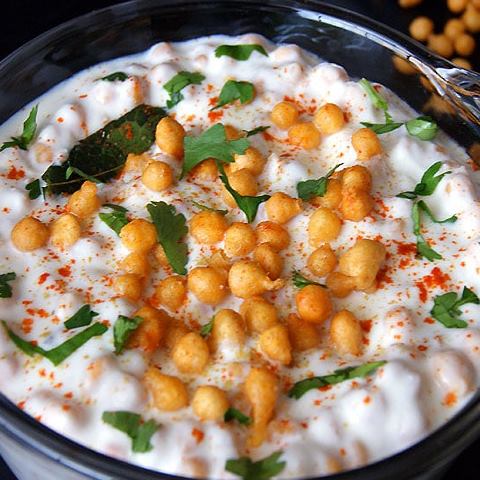 The favorite dish all over the world, mixture of curd and spicy bunndi makes it tastier. You can't ignore this dish if you are in rajasthan.
5) Rajasthani Kadhi.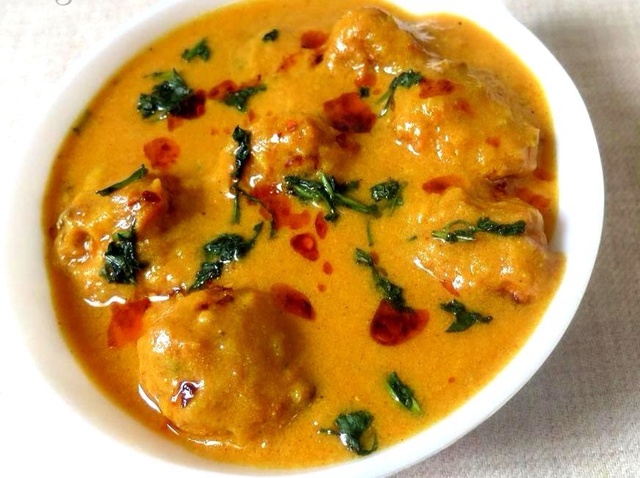 You have eaten the simple kadhi, but this spicy khadi of rajasthan gives you the real taste of kadhi. Rajasthani kadhi with rice is tastier.
6) Gatte Ka Pulaoo.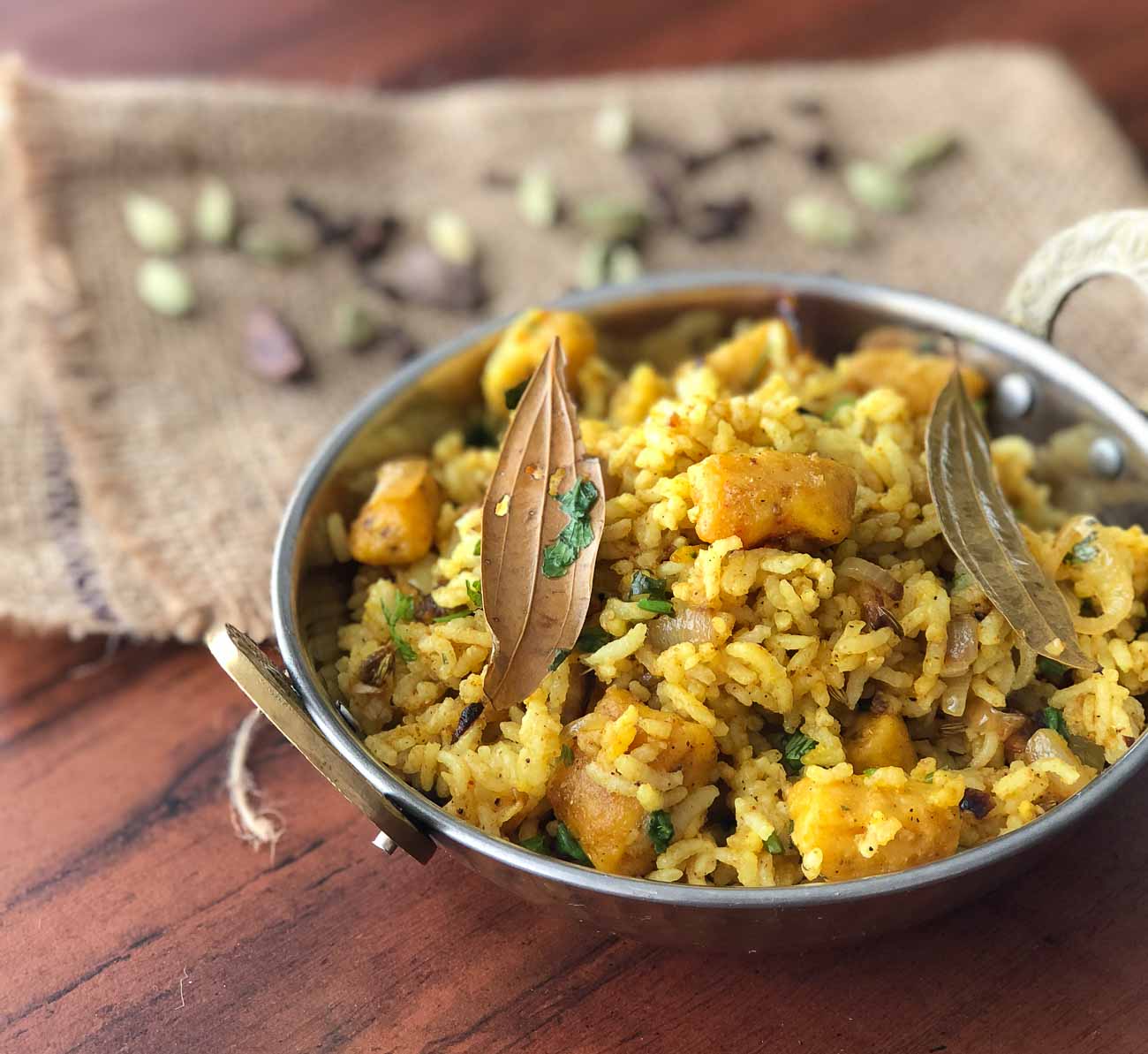 A very famous dish of Rajasthan, also known as Ram Pulao. This tasty ram pulaoo, combination of rice and spicy ghatte. The succulent hot gattas are first boiled and then infused with spices to enhance the taste of the pulao
7) Churma Ladoo.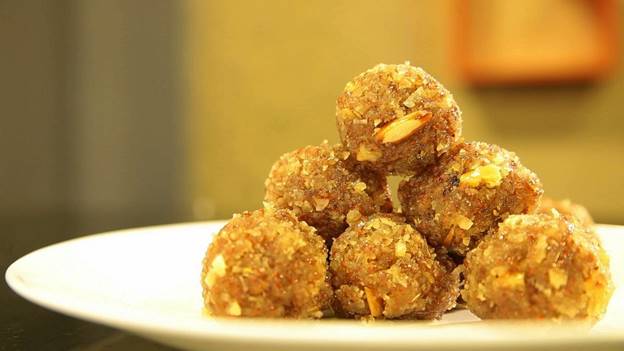 The tasty churma ladoo made with desi ghee, adding nuts to this delicious dish is added on. Rajasthani thal is incomplete without Churma Ladoo.
8) Badam Ka Halwa.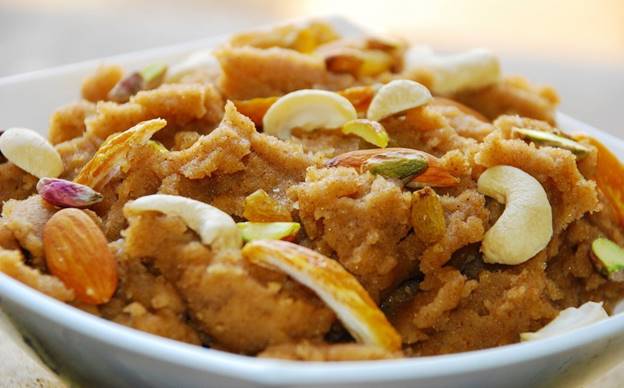 This dish is famous everywhere, but the taste that you will find in rajasthan is different. The toothsome badam ka halwa prepared with suji, ghee and badam is delish in taste. this dish will be your best buddy if you are in rajasthan.
9) Maawa Kachori.
Rajasthani Kachori's are famous all over the world. You can't find such kachoris anywhere in india. If you visit rajasthan, then you must have to eat this delish rajasthani item. This Maawa Kachori is more delicious than any other kachori.
10) Kaanda Kachori.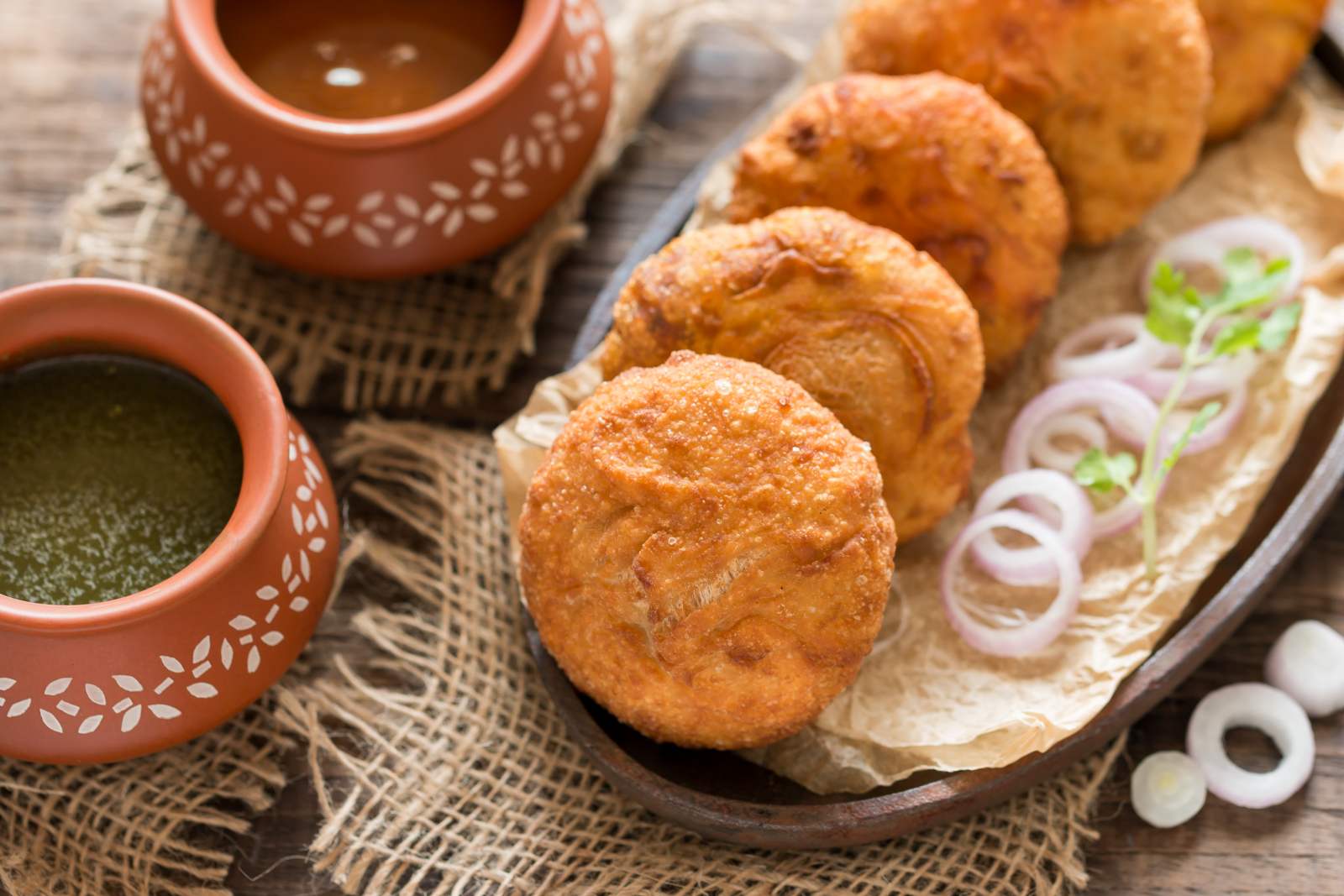 This rajasthani kachori is made up of onion that's why it is called as Kaanda Kachori. The spicy kachori with chutney is the best pleasure you can get in rajasthan. Whenever you go rajasthan, never miss this kannad kachori, it's like a Rajasthani Burger.
11) Gujjia.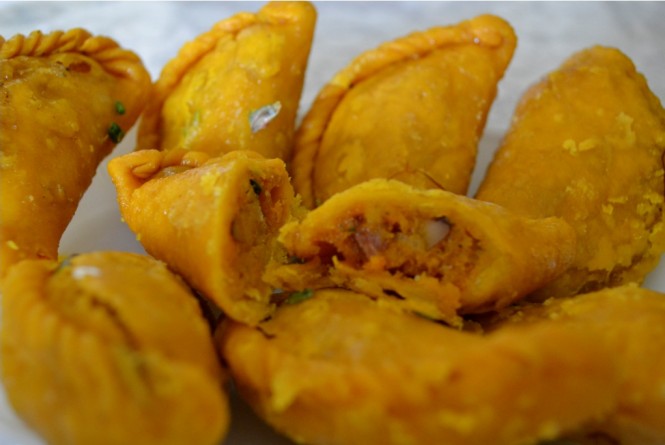 The royal dish of rajasthan Gujjia, commonly known as Sweet Savored during Holi. This tasty gujjia is made up of sugar syrup that oozes out the khoya and dry fruit.
12) Ghevar.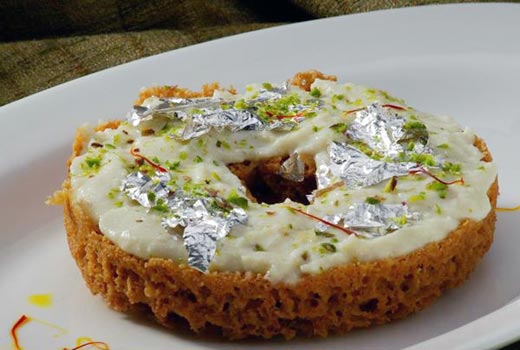 The traditional dish of Rajasthan. Every rajasthani event is incomplete without ghevar. It is not just a dish it's a tradition for rajasthanis. This delicious sweet prepared with ghee, flour, paneer and sugar syrup. It comes in various varieties like Malai Ghevar, Mava Ghevar and Plain Ghevar.
13) Balushahi.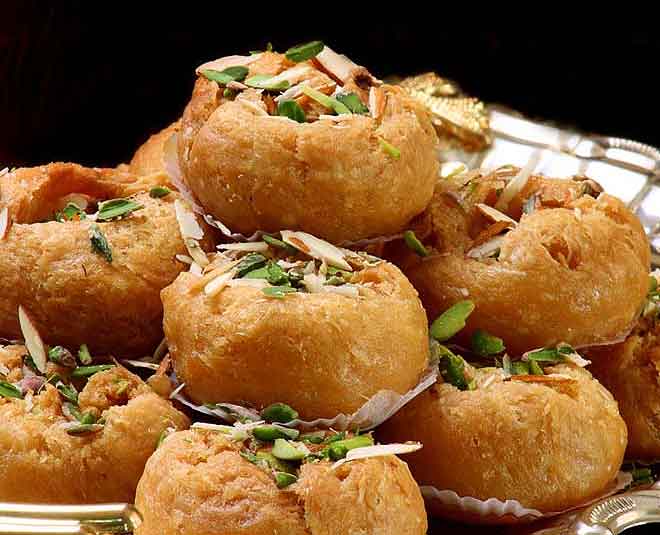 Balushahi is a traditional rajasthani dish with a scaly texture on the outside and sugar syrup inside. This sweet dish is a dream for every sweet lover. I swear if you eat one Balushahi, the next word will be GET ME MORE.
Got your mouth wattery??Even I do!!
I hope these mouthwatering dishes will make your mouth full of delicious taste. These dishes are tastier. Go and grab this toothsome dishes .