We all love Milind so much, back from 90's to till date, he has been a man of such a sweetness and hotness. However, we got you some great news, he is getting married... yes, you read it right.

And guess who is that jammed girl??

He is tying knots with the love of his life, Ankita Konwar. The Milind Soman wife Ankita Konwar is an air hostess by profession. The two have been knowing each other from past couple of years.

Milind Soman(52), and Ankita Konwar(26) are all set to get married in Alibaug. They had Mehendi celebration this Saturday(today) morning. I am already super euphoric to see the images.
Congratulations Milind Soman and Ankita Konwar Soman!!
Although, from Milind Soman or Ankita Konwar, there is no statement released, but as the images and hashtags(#MilindAnkitaWedding #mehendi #kaalachashma @milindrunning #weddingbells #Dday #alibag #shadi #wedding #MereYaarKiShadiHai) are to be believed... it looks like, they are talking about our lovely-charming Milind.
Mehndi Hai Rachnewaali, Haathon Mein Gehri Laali...Kahe Sakhiyaan, Ab Kaliyaan!! The Twinkle Bride.
Banja Tu Mere Raani!!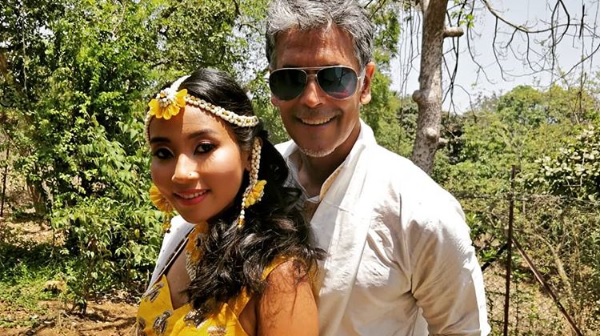 I mean look at them, We can see the love they both hold for each other. The eyes say it all!!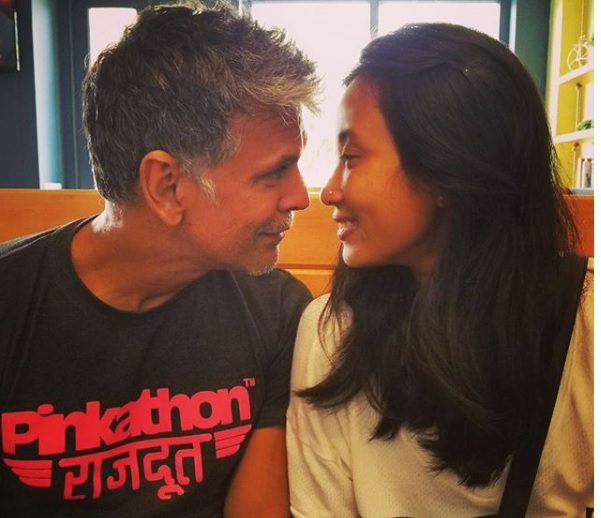 They definitely are the power couples for this generation. They are giving some serious couple goals to everyone of us.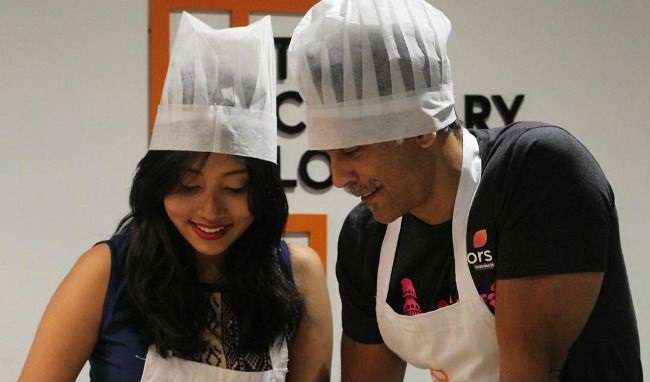 Time and again, Milind proved everyone wrong that love carries an age barrier. Oh you myth!!
Love is forever young...
Well, Indeed!!
We wish you both heartiest congratulations on your big day. Never stop showing your love to each other and Never stop loving each other.