Tujhe Sab Hai Pata Hai Na Maa..
Recall the moment when you fall from your bicycle and got scratched on your hand.
Sibling - Cycle ko to kuch nai hua?? Can't you ride it carefully?? I won't give you my cycle from now.
Mother(With a medical kit in her hand) - Mere Bache ko lag gayi, kisna maara?? Cycle ne? abi usko hup karke aate hai.

Or recall that moment when you fall sick and she took care of your health by waking up late till night and if one day she gets ill! There was no one who could take care of her. Actually, we are always busy with our own millennial-stuff, Right??

Right from the day when you started going to school, to the time when you started going to the office, she is the one who has always made your roller coaster life to a straight smooth track. For most of us we-see-but-not-see the hard work she has put so that we can live an easy and calm life.

Scroll Droll has made simple yet powerful illustrations just to make us remind how special mothers are and how much importance they hold in our lives.
Without them we are void!!
1.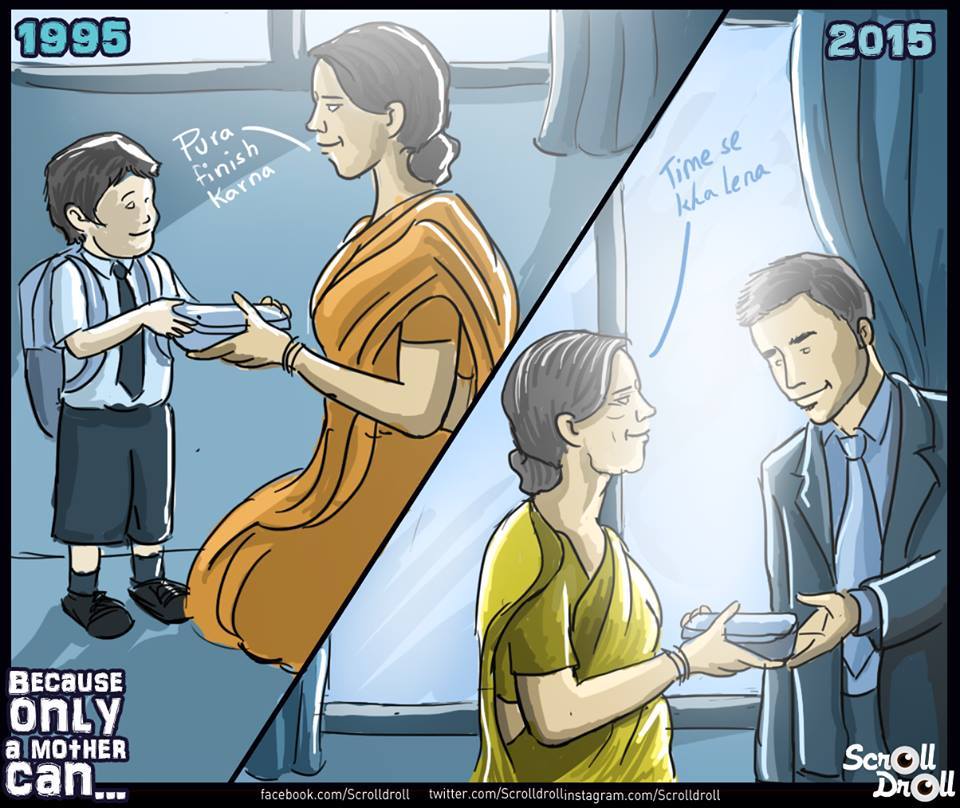 2.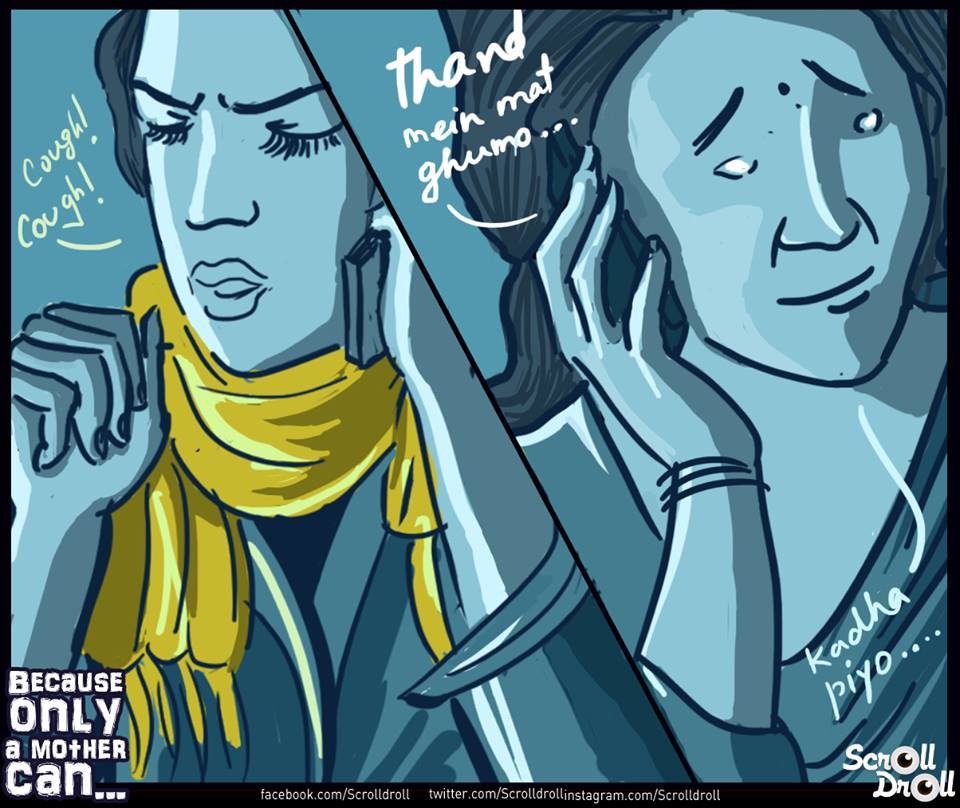 3.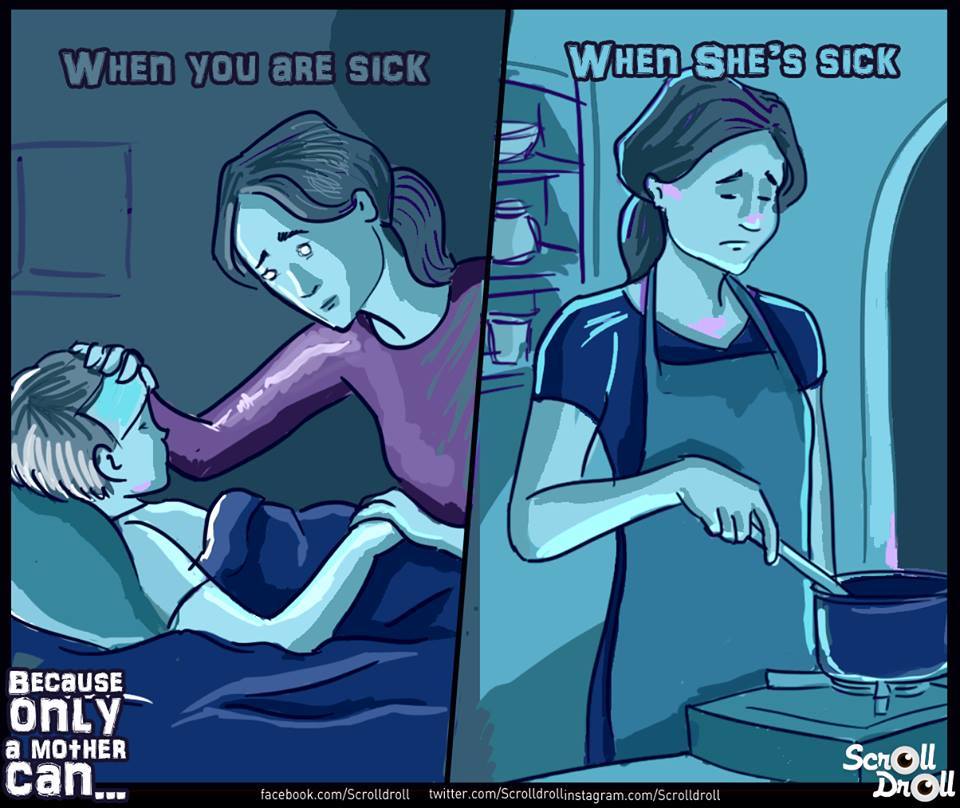 4.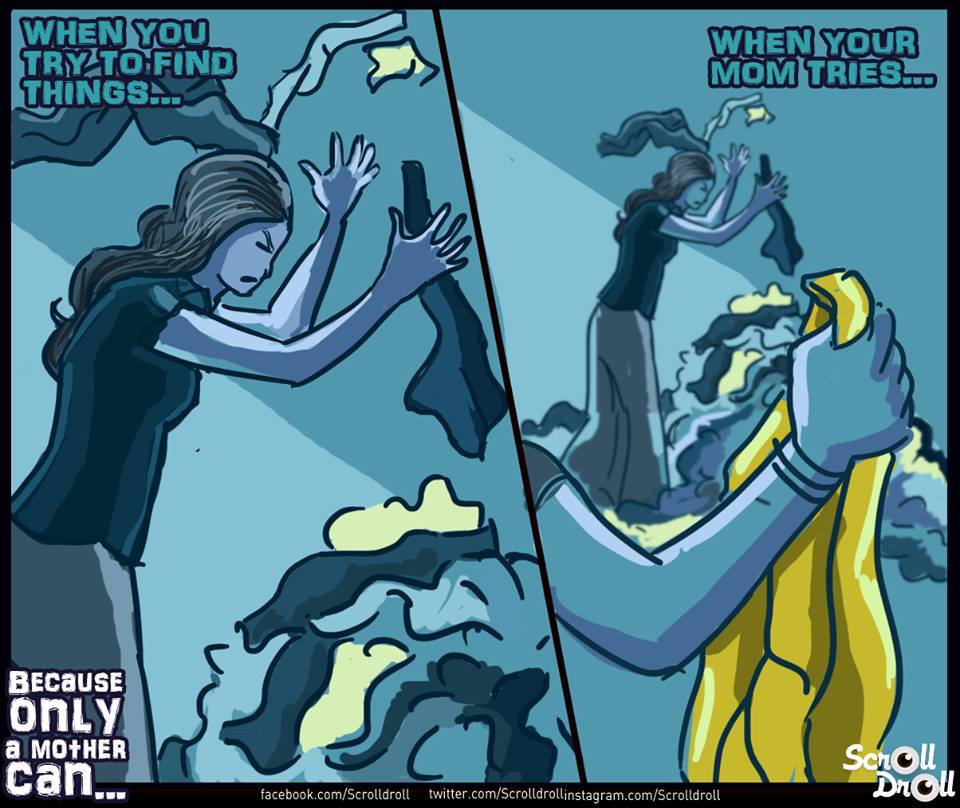 5.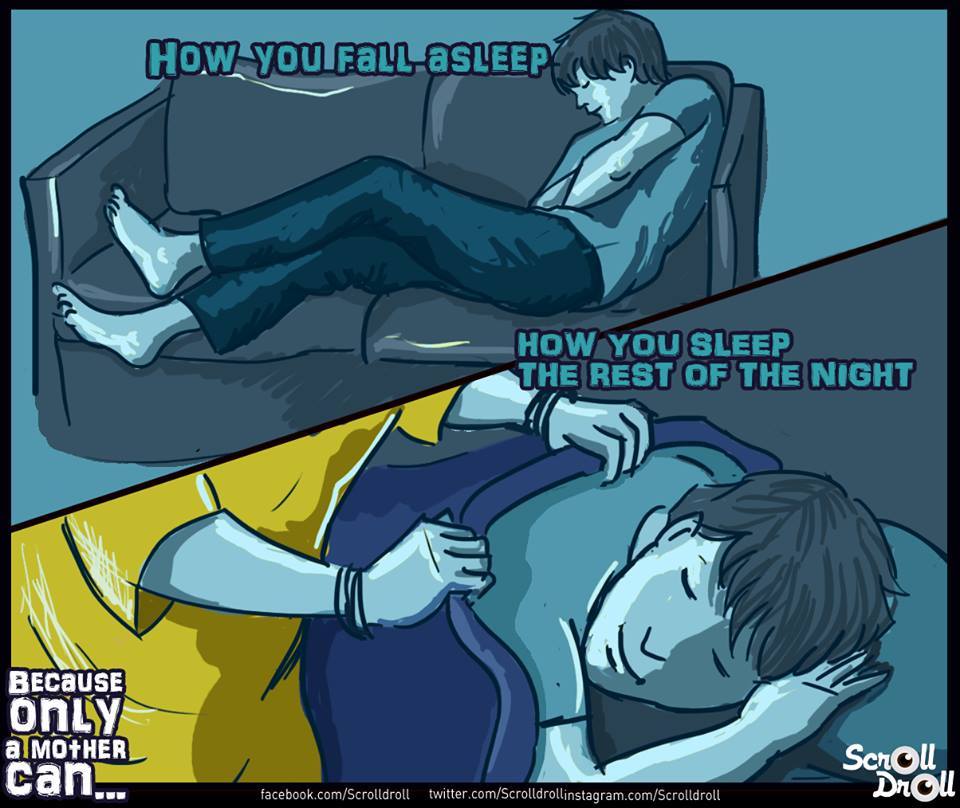 6.
7.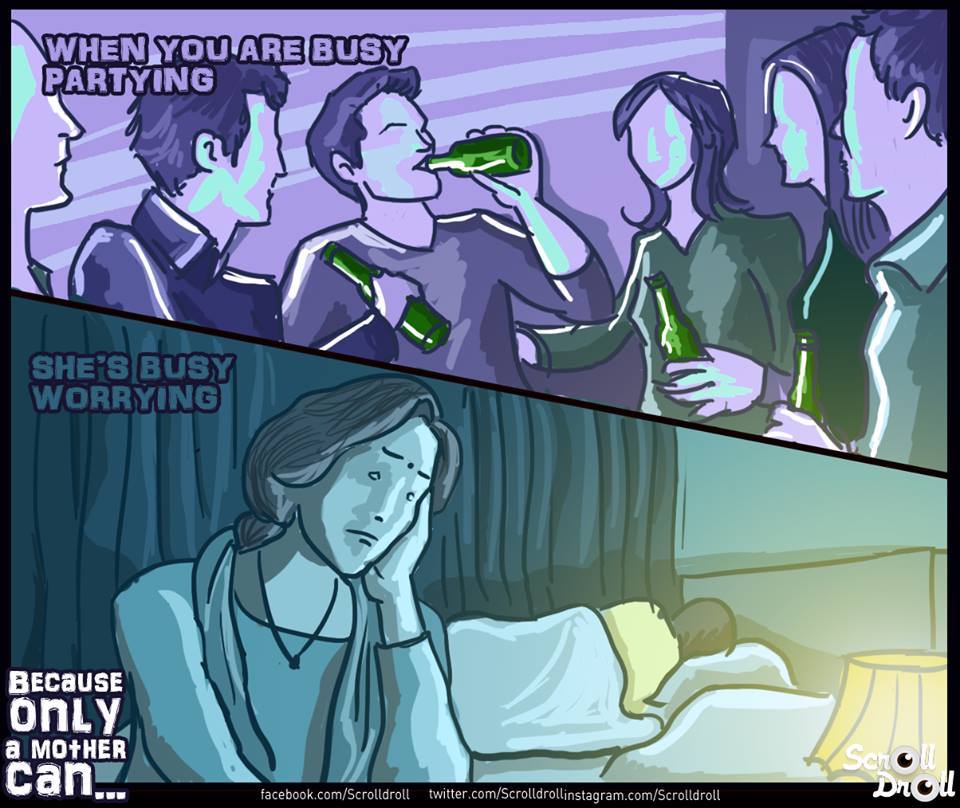 8.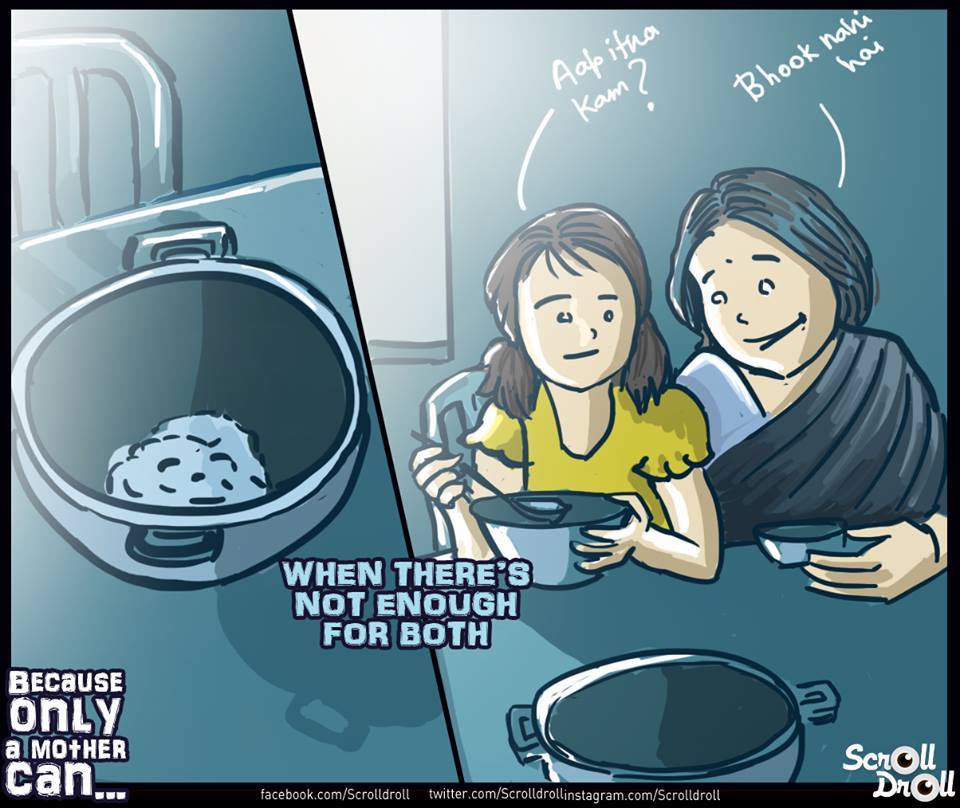 Give her Jaddu Ki Jhappi/Hug her tight and take her on a date(even if you are a girl, because why not). She deserves it.
And special thanks to Scroll Droll for this amazing piece of graphics they made.