Seems like another wedding is approaching in the Ambani's family.

Mukesh Ambani's daughter Isha Ambani is all set to marry longtime friend Anand Piramal, son of business tycoon Ajay Piramal. Anand Piramal proposed her at a temple in Mahabaleshwar.
Both the families, Ambani's and Piramal's are in a good relationship for many decades. And now the friendship will soon turn into a pure loving relation.
Congratulations to both the Families!!
Although there is no official announcement from the families but as per photos shared by Hellomagindia Instagram account, they both are looking super cute together.
Look at that big sunshine smile on her face, the picture said it all.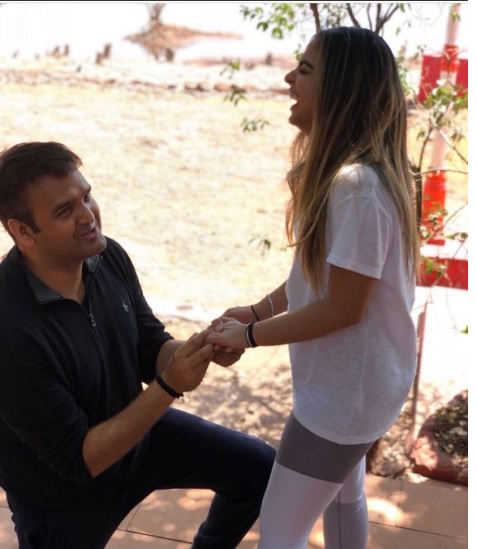 Did you saw how he got down on his knee and proposed to her, Aww such adorably he did.
Recently, Mukesh Ambani's son Akash Ambani got engaged to Shloka Mehta, daughter of Russell Mehta, a Indian business tycoon, chairman of Rosy Blue Diamonds.
Recently in some event, he thanked Mukesh Ambani for supporting him to be an entrepreneur. He shared the conversation which he had with Mukesh Ambani, he said:
I asked him, whether I should get into consulting or banking? "He told me, 'Being a consultant is like watching cricket or commentating about cricket while being an entrepreneur is like playing cricket. You can't learn how to play cricket by commentating. If you want to do something, be an entrepreneur in the long term and start now'."
(Source from Indianexpress)
More Curious To Know Who Is Anand Piramal?
Anand Piramal is a graduate from Harvard Business School. He is currently serving as the executive director of Piramal Enterprises. When we go through the Official Piramal website, we got to know that he take care of its real estate business and is actively participates in a group strategy, values and organisation development.
Anand also has founded a start-up called Piramal eSwasthya, which aspires to democratize healthcare.
Till then lets wait for the official "Khush-Khabri" announcement.