"Unity in Diversity is India's strength. And We all are proud to be that strength".
Muslims in Khidderpore, Kolkata were serving refreshments during a cavalcade of Ram Navami.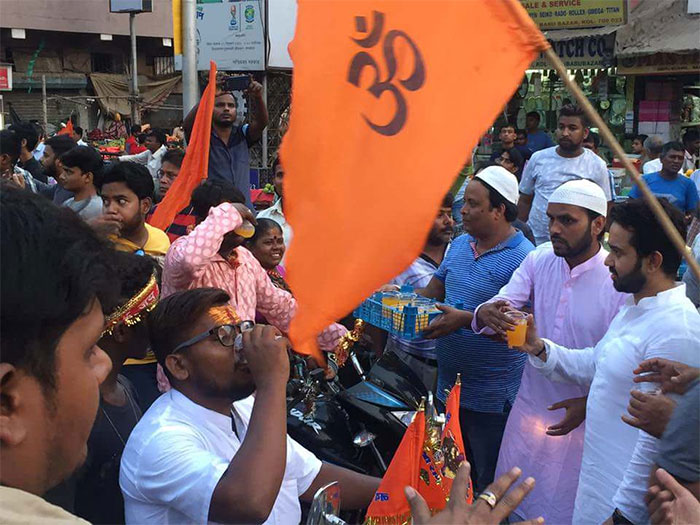 This is so satisfying, this photo speaks million words. On behalf of every Indian, this line comes straight from the heart - "We are Indians and nobody can divide our community on the basis of religion or color or for any other reason.
Spread Love, Not Hatred.
I agree We all have seen some groups fighting over religion, some foul speeches, some overdramatic moments, but,
In the end, we all know we do love each other a lot and no force can separate our love because we all are united and blessed to be an Indian.

The Reddit user posted this amazing photo where we saw Muslim brothers serving drinks to Hindu brothers on Ram Navami, they actively participated and put more Chaar Chaand on this celebration.
This image really made my day. What are your thought's guys?