We all remember our PM Modi pakoda speech where he talked about selling pakodas and earning Rs 200/day is way better than staying unemployed.
Here's the video:
Well, Narayanbhai Rajput took PM Modi wordings so seriously, that he started his own pakoda stall named as "Shriram Dalwada Centre" in Vadodara. Actually, Narayanbhai Rajput works for the Congress party and he even holds a post-graduate degree in Hindi Literature.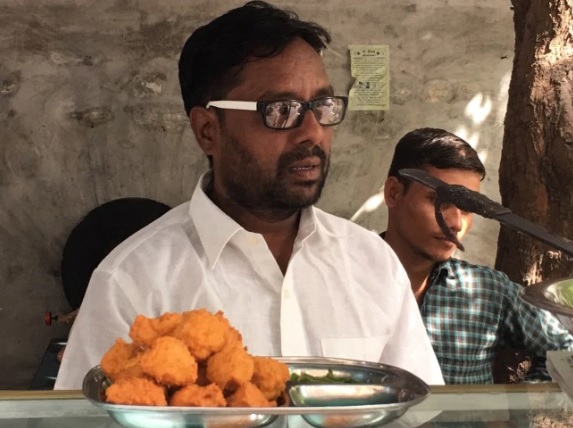 The more surprising part is yet to come,
He started his stall from 10 kgs of material and Now, he sells around 300 kgs of daal vada in four hours i.e. 7 am and 11 am. And in the second half i.e in the evening, his sale is almost equal to the morning sale. He currently sells 100 grams of dal pakodas at Rs 10.
Narayanbhai Rajput, the pakoda businessman now has around 35 pakoda shops with the same brand name which is spread all across the city.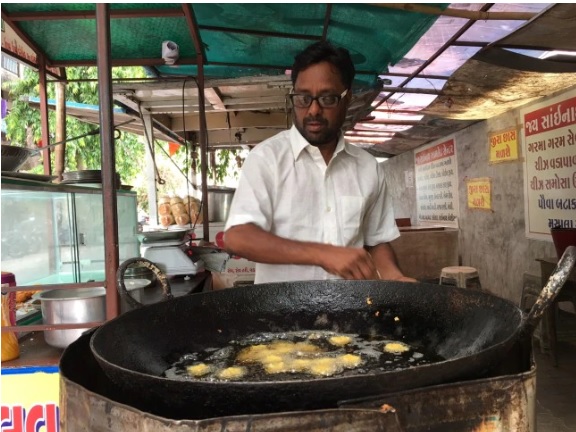 Here is what he has said in an interview:
Upon Prime Minister's advice that selling pakoda is also an employment, I thought of giving it a try. I started with one pakoda stall with only 10 kg of material. Now, I sell pakodas of around 500 to 600 kg of material. He also added, "I am a die-hard Congressman and will remain the same in my next birth too".
When he was asked about the reason behind the name of his pakoda stall, Here's what He said,
"If stones can swim in water (giving reference to epic Ramayana) and leaders like Amit Shah and Narendra Modi can rule the country in the name of Lord Ram then his pakoda stall would do well in the name of Lord Ram."
Now if we calculate the figures, can you imagine how much he is earning??

If he sell his pakoda at Rs 10 per 100 grams, and a total sale for 4 hours is of around 300 kgs, which means - Pakodas are helping him earn over Rs 30,000 in 4 hours!!
Business plan for us?? Maybe!!