On Wednesday, a dust storm followed by thunderstorm hit the part of UP and Rajasthan causing havoc overnight.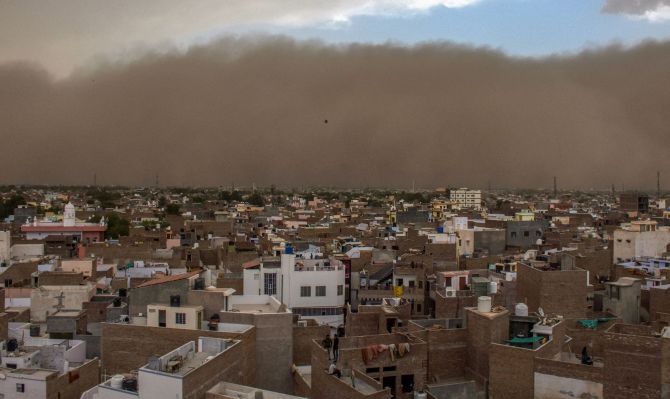 The dust storm causes havoc in Rajasthan where at least 27 people has been killed. Bharatpur, Alwar and Dholpur are the most affected region in Rajasthan. Since last night Alwar has been without electricity as many electricity poles have been damaged.
In Uttar Pradesh also, the disastrous dust storm left 45 people dead and 38 injured, Relief Commissioner Sanjay Kumar told PTI in Lucknow.
So far, 27 people have died due to the disaster, including 12 in Bharatpur, 10 in Dholpur and 5 in Alwar. The squall was reported mainly in three districts," Secretary, Disaster Management and Relief, Hemant Kumar Gera told PTI in Jaipur.
He said nearly 100 were injured in the disaster. 20 were injured in Alwar, 32 in Bharatpur and 50 in Dholpur respectively.
Report from Rediff.
Private schools in Alwar city are closed on Thursday.
President of India tweeted about the incident,