Dear Those,

Who thinks clothes is the major reason for Rapes, kindly shut the shitty mouth of yours.
Ok, what if men wear lesser clothes, do they get Raped?

A Big NO!!

It's the thinking that matters. Grow your peanut size brain and be a Human Being.
5 years since Nirbhaya, the cruelty towards girls have not been stopped, it's just because of some scumbags, the entire community has to suffer.
Various new laws on crime against women were made, Girls are still unsafe, nothing has changed and it's the high time to take some strict action against the culprits.
Doleful, We are still on that same page,
Recently, an 8-month-old baby was brutally raped in Delhi by a 27 years old(Bloody Pig), by looking into this matter DCW chief Swati Maliwal Jai Hind launched a Satyagraha from 31st January 2018 to 8th March 2018 - International Women's Day.
She Quotes On Her Website:

We hope that through this, a people's movement is initiated in the country. When thousands of people demand a change, it is bound to happen. Our efforts are incomplete without you.
We demand the strongest punishment for rapists of all children within 6 months. This will create deterrence and instil fear in the minds of criminals.
The RapeRoko Movement demands fast-track courts within six months and rapists of children should be granted the death penalty. These unbending retribution will stop those pigs from doing such non-sense things.
Today on 6th March 2018, they organized a 'Boxer Rally' to show "Chote Uske Kapde Nahi Choti Tumhari Soch Hai".
The RapeRoko Movement, people are actively supporting, even Bollywood superstars have also promoted RapeRoko Movement.
1. Raghu Ram Of Roadies Giving Support:
2. Farhan Akhtar Also In Support Of RapeRoko Movement:
3. Vishal Dadlani Video:
4. Olympics Medalist Yogeshwar Dutt In Full Support:
5. Indian Medical Association shared their support for the #RapeRoko movement.
The #RapeRoko movement will take place in Central Park Connaught Place, New Delhi. The Date and Timings are 8th March 2018 from morning 09:30 AM to 12:30 PM.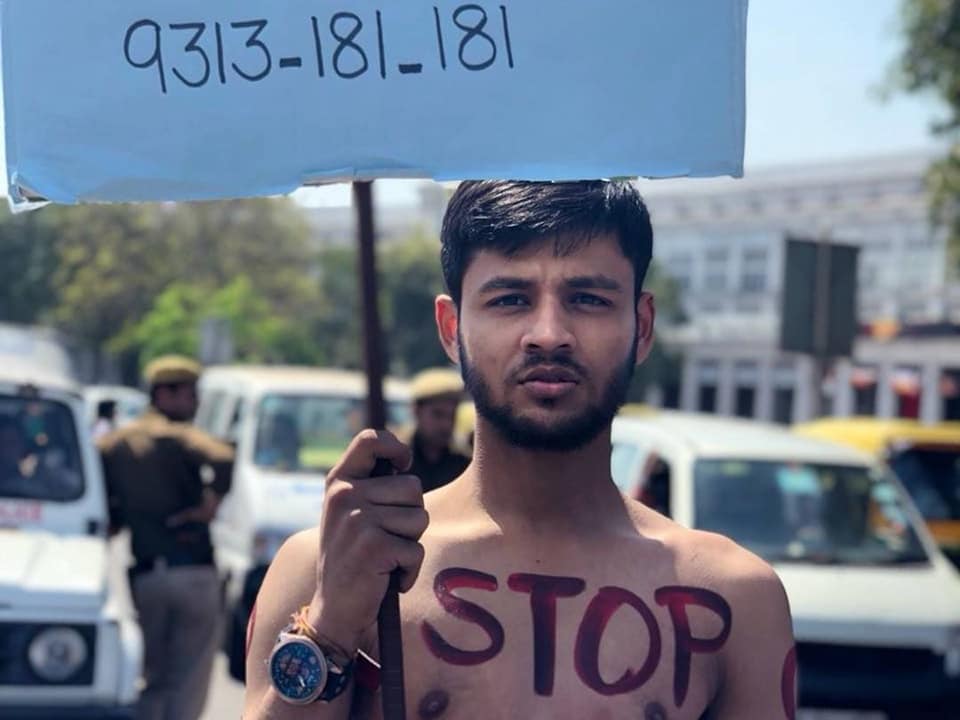 You can give a miss call on 9313-181-181,
#RapeRoko #ChuppiTodo. Be The Movement, India Banega Behtar..