I clearly didn't grow up watching Sanjay Dutt films or in some cases grow up watching his life unfold, those who did must have felt like an Abbas Mastan movie unfolding in front of their eyes. My first encounter with him was while watching Munna Bhai MBBS and I was sold from the word go, I thought he was a great actor but I knew nothing about him beyond that. This man's life was tailor-made for a biopic and nobody can deny the absurdity of his life.
Here are facts about this man's life, there might be many more but we may never know.
1. HIS TALENT'S EXTEND BEYOND ACTING
If you thought Sanju Baba's talent was only limited to acting or having 308 girlfriends, I would like to tell you that you're wrong. Sanjay Dutt is an excellent Tabla player and has bagged a gold medal for being the best air guitarist in a US concert.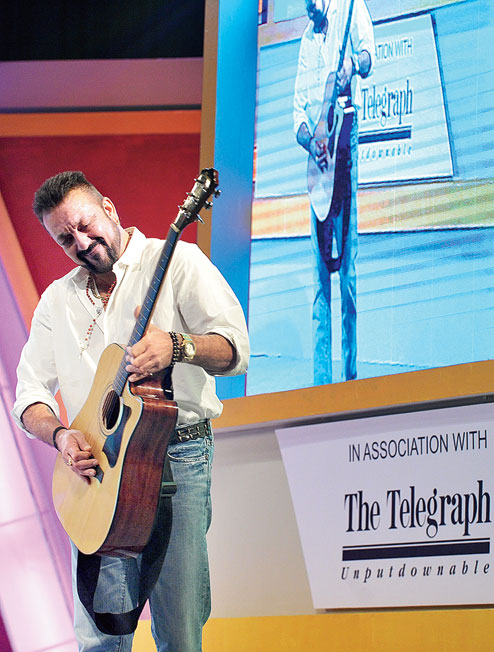 2. NARGIS DUTT COULDN'T WATCH HER SON ON THE SILVER SCREEN
Sanjay Dutt's late mother, Nargis Dutt remains an icon of Indian cinema. She was a prolific actor and at one time, the biggest actress of Indian cinema. She was diagnosed with cancer at a young age and passed away three days before Sanjay Dutt's debut film release.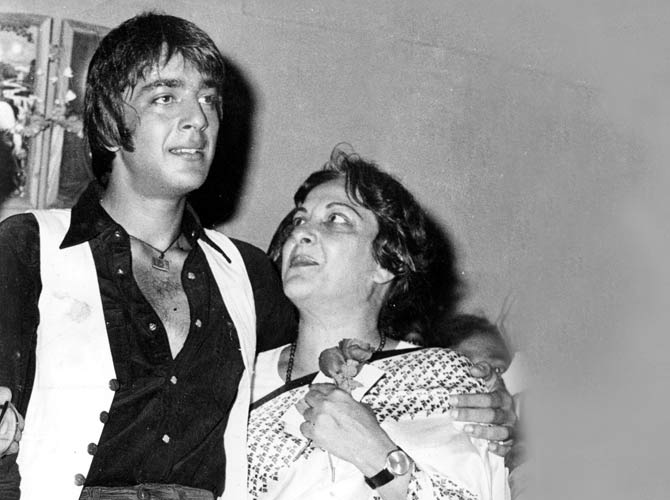 3. HE MIGHT HAVE EARNED MILLIONS BUT HUMILITY NEVER LEFT HIM
As all of you may know by now that Sanjay was in prison and there, he would get the meager salary of Rs.450, which he handed over to his wife Manyata Dutt. Dia Mirza will be portraying the role of Manyata in the movie, Sanju.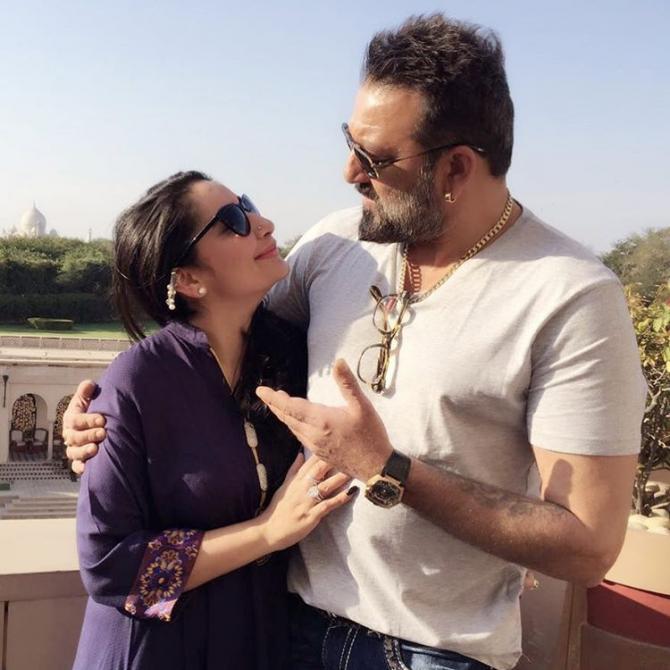 4. HIS ADDICTION TO DRUGS HAD EXCEEDED BEYOND LIMITS
There is a documentary made on Sanjay in 1999 that shows him saying that when he was younger, he was always high on drugs while making films. So, if you go back and watch his initial films you will realize that Sanjay Dutt is high in some of the scenes.
5. HIS HALLUCINATIONS MADE HIM DO WEIRD THINGS
Sanjay Dutt's father, Sunil Dutt was also a legend of Indian cinema and he was considered very patriotic. During a conclave, he spoke about how he was high on LSD and jumped on his father because he hallucinated his father's head melting due to a lit wick.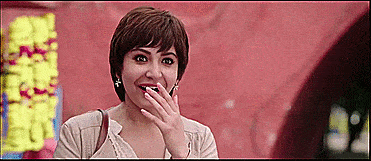 6. NO MEANS NO, UNDERSTOOD?
Sanjay's toughest time included this one time when he had got back from the rehab and was visited by his drug paddler. Sanjay knew if he agreed upon buying drugs from this man, all his hard work would go in vain. He recalls how he said 'NO' and that changed a major part of his life.

7. HIS FANS KNOW HIM WELL, EVEN THE ONE'S OUTSIDE OF INDIA
Sanjay Dutt's image has been cemented as the bad boy of cinema and his fans in Nigeria call him 'Dan Daba Mai Lasin' which literally means a hooligan with a license.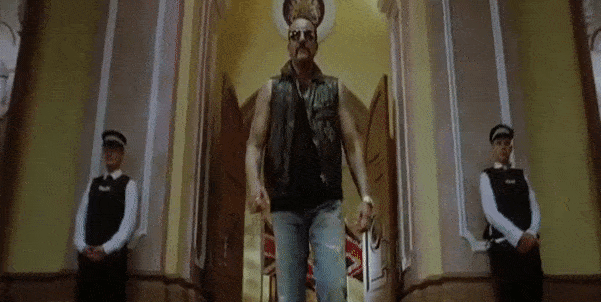 8. HOW LIFE COMES BACK TO YOU IN FUNNY WAY'S
Sanjay Dutt got into a fight with Rishi Kapoor because he suspected that there was something cooking between his then-girlfriend, Tina Munim, and Rishi. It was Neetu Singh who requested him to stop the fight. Ranbir, are you listening?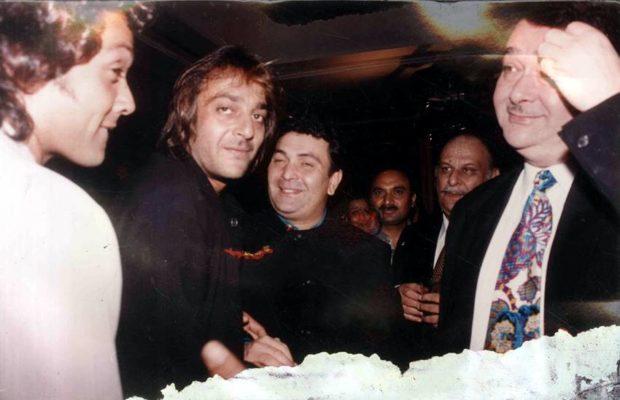 9. FITNESS COMES FIRST, EVEN IN JAIL
In order to remain fit even while he was in the jail, Sanjay would do a lot of floor exercise and use cans as dumbbells and now that he out of the prison, he still prefers to go all natural when it comes to working out. What is your excuse for not working out?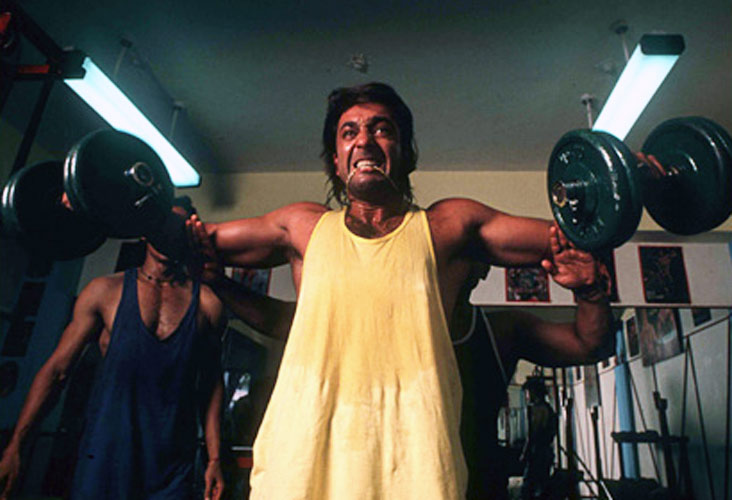 10. HE HAS BEEN MARRIED THRICE, THIS TIME IT'S THE LAST ONE
Sanjay Dutt married Richa Sharma in 1987 but she died of brain tumor in 1996, he has a daughter from the marriage. His second marriage was with model Rhea Pillai but they divorced in 2005. He is currently married to Manyata Dutt since 2008.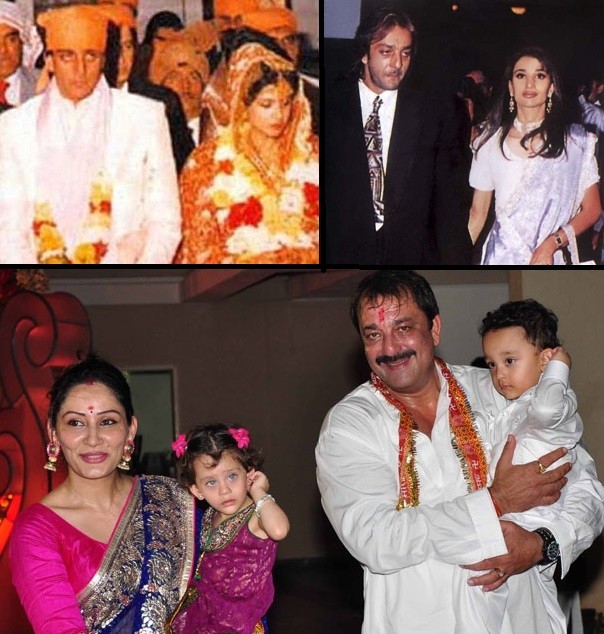 11. HIS DREAM OF BECOMING A POLITICIAN WAS NEVER FULFILED
Sanjay Dutt decided to contest the 2009 Lok Sabha elections as a Samajwadi party candidate but the Supreme Court rejected his candidature due to his involvement in the 1993 Mumbai bomb blasts.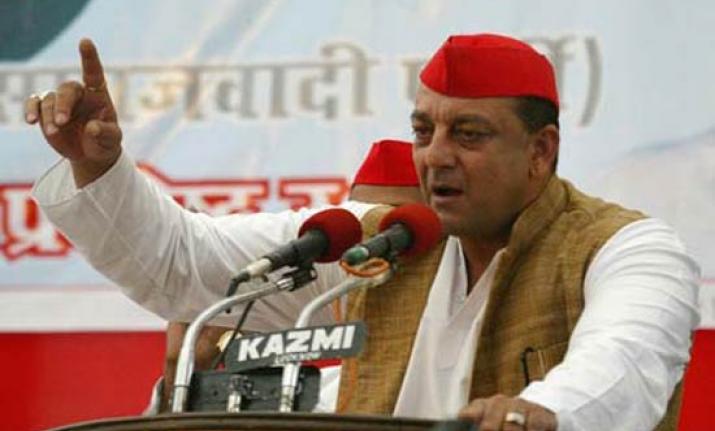 12. HE STAYED AWAY FROM RAPISTS IN JAIL
During his jail term which was the most trying time of his life, Sanjay Dutt was informed that one of the inmates was a convicted rapist and then Sanjay Dutt refrained from talking to him because he believed there was nothing worse than rape.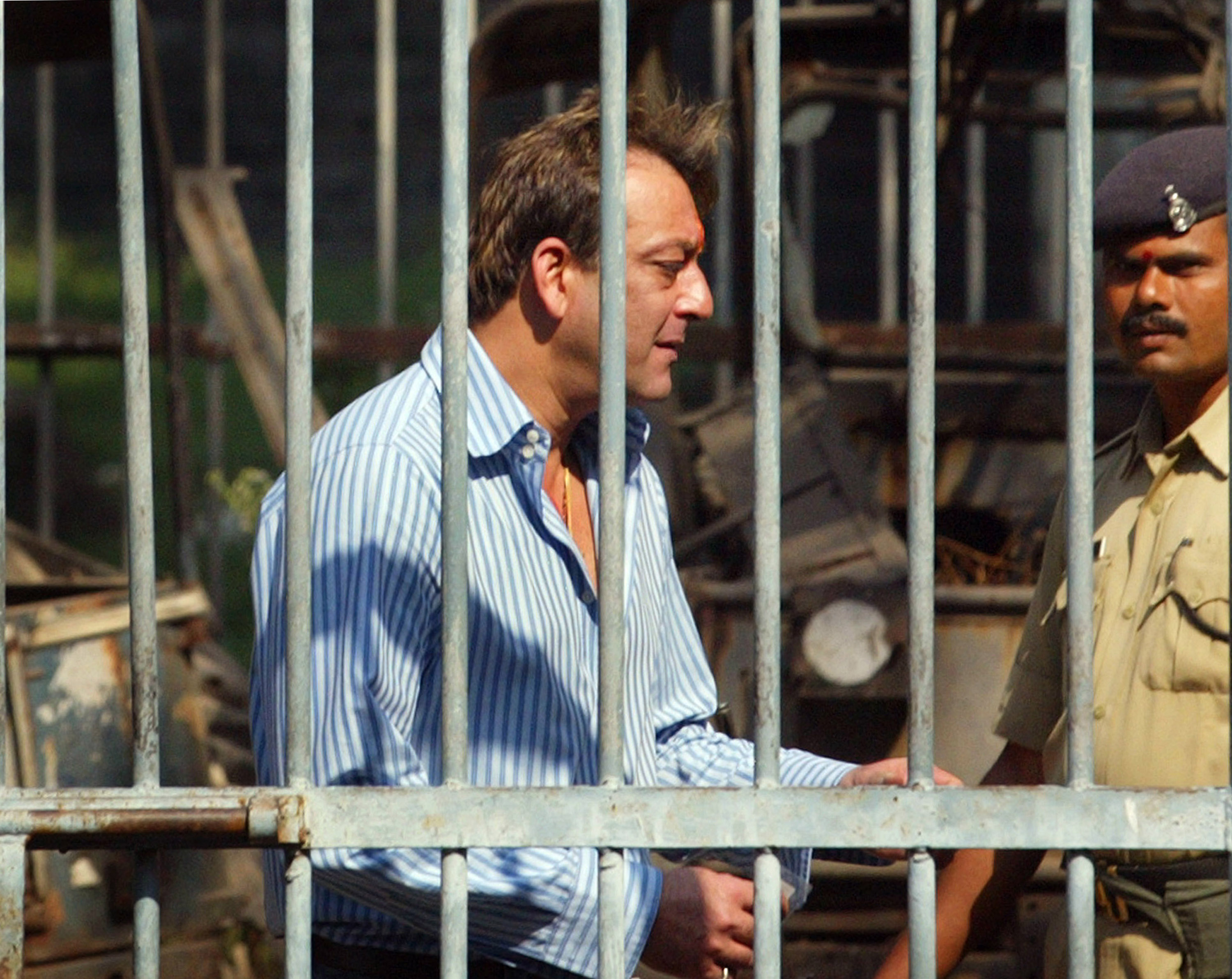 13. KASAB AND SANJAY- AN UNUSUAL SIMILARITY
In 2013, Sanjay Dutt stayed in barrack no.12 because there was a security threat to his life. Incidentally, it was the same barrack where Ajmal Kasab was kept.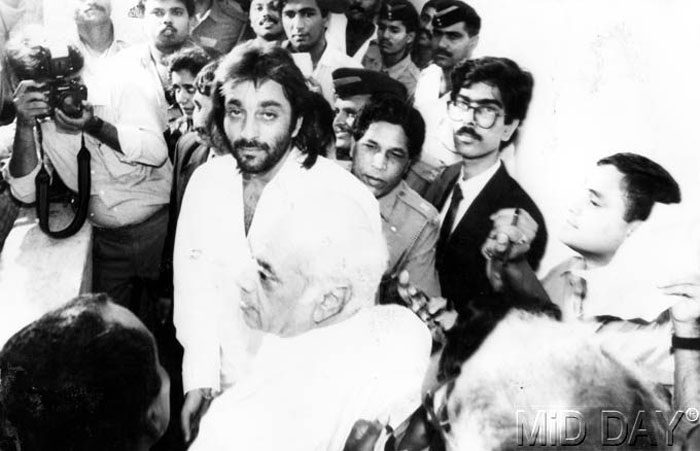 After hearing all these facts about Sanjay Dutt's life, I am sure you are geared up to watch his biopic, Sanju on the big screen. The trailer and songs are already out and Ranbir Kapoor is portraying the role of Sanjay Dutt.
The film releases on 29th June.