Friday Aaraha hai, kaunsi movie dekhni hai?
We all have heard this set phrase by our friends and colleagues.
Friday is the day where all the movie fanatics spent their leisure time with the popcorn.

The love for movies in India is paramount. Bollywood makes thousands of movies in a year and gathers billions of money. In a lot of thousands of theatre across India, there still are people who do not have access to theatres and they end up skipping the movies or buying a pirated CD.
Ever heard of someone saying "theatre at your doorstep?"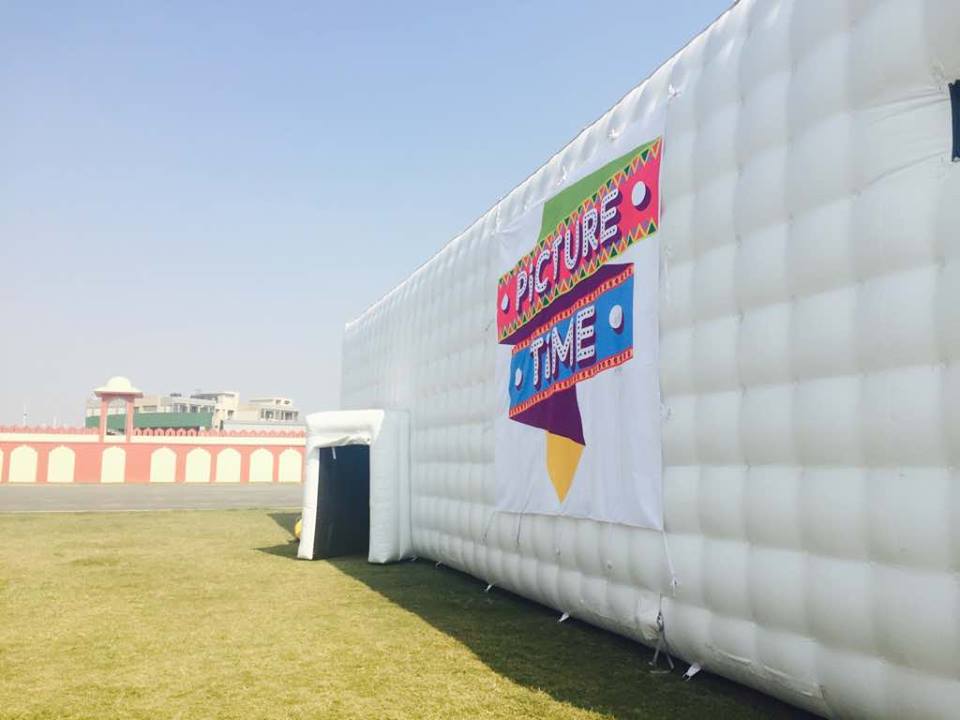 Recently, director-actor-producer Satish Kaushik aka. Our loving 'Calendar' of Mr.India has launched the movie theatre, and let me clear it, it is not a simple theatre, it is a 'Moving Cinema'. That means it is a portable cinema, which can be moved from one place to another or village to village to entertain the rural audience.

Inaugurated by Delhi's Chief Minister Arvind Kejriwal, this truck cum portable theatre has a projector, a maximum it can gather up to 150 people, air-conditioning system etc., after the show is finished, this theatre gets folded inside a truck in no time. To make the whole setup this moving cinema takes 2 hours to fully function. The material which is used in this moving cinema is fireproof and waterproof.
It was Sushil Chaudhary idea to make these kind of theatres. He is the founder of 'Picture Time', runs these mobile theatres. Sushil Chaudhary wants to provide a cheaper movie experience to people in the remotest parts of the country and at cheap rates. The Tickets will be priced at around Rs 100. (Source: TOI)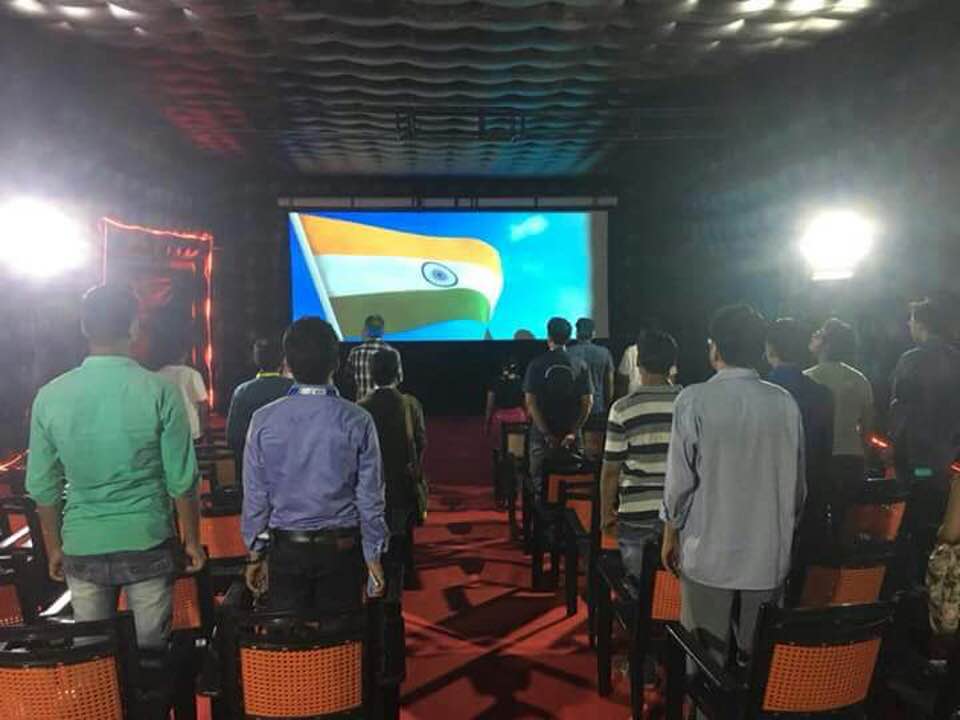 The first film which was screened was A Billion Colour story(2016).
Satish Kaushik who was also the co-producer of the film said:

The picture quality is superb, with 5.1 channel surround sound. The material of the structure is rain and fire-proof. There are also cameras installed inside to record how many seats are occupied".
He Added,
Not just films, this portable theatre can be used for educational and government purposes also, when leaders and speakers want their speeches to reach the interior parts [of the country]. The person could be in Delhi, but people could watch it in Mumbai at the portable theatre,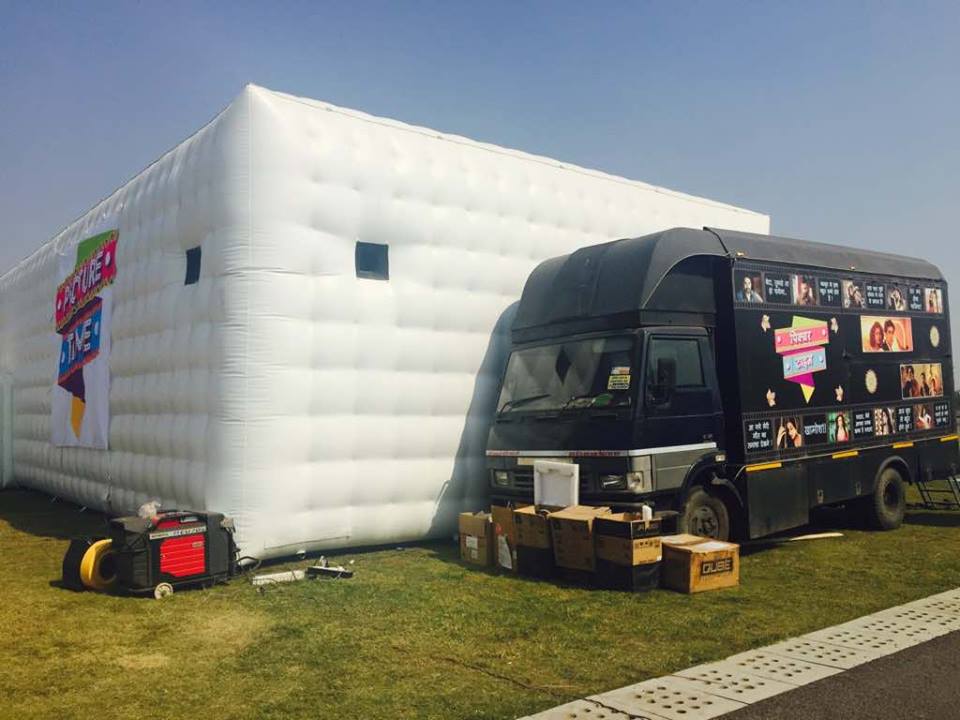 Do you know, compare to other developed countries, India has a dearth of movie theatres. If we talk about numbers, there are nearly 2,400 movie theatres in India for a population of around 1.3 billion people, that a huge difference!!
Satish kaushik Said,
All the movies released in India would also be screened in these theatres. This facility will also give space to many movies which are produced but fail to get theatrical releases.
In small towns, film festivals can also be organised by erecting four such mobile theatres. These will also be taken to outer Delhi.
Great initiative by Satish Kaushik. Hope, rural areas will enjoy this facility.
All Images From Satish Kaushik Facebook Profile.