First of all, to all those who love chai, I just wanted to do SAME PINCH!!

Our love is back!! But this time - it's new, it's cult, it's as usual tasty, and it's a Tandoori chai.
We heard of tandoori momos, tandoori platter, and many such like this, but ever heard of Tandoori Chai??
Our tea/chai has evolved itself just like our new dress. This smoky-earthy-pot chai is made out of tandoor. And let me tell you, It is not our regular pateele wali chai, its a Tandoori Chai.

The first sip with a lil phu-phu(it's hot re..) when enters your mouth and slips down your tongue to your stomach... will force you to say Waah Tandoor-Chai Waah!!
No, I have not tried and tested it yet, but man!! look at these images and the video, it's looking lip-smacking.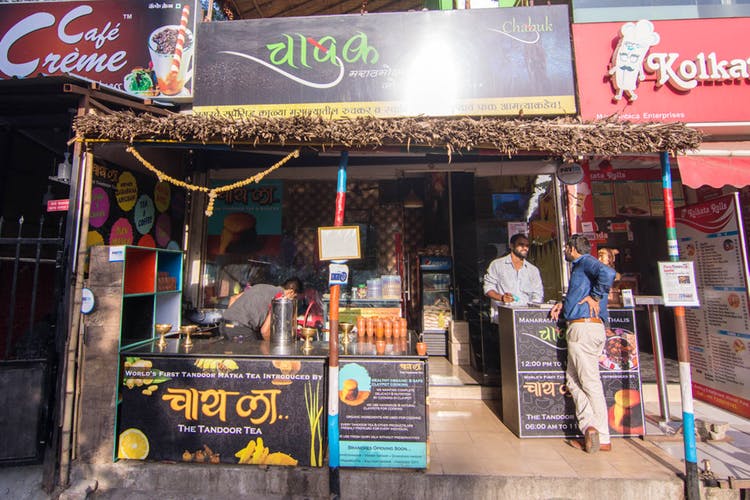 Chai-La is located opposite Zensar IT Park in Kharadi. Chai-La is the only place in Pune that serve this tandoori kulhad wali chai! Amol Dilip Rajdeo is the brain behind this unique amazing venture.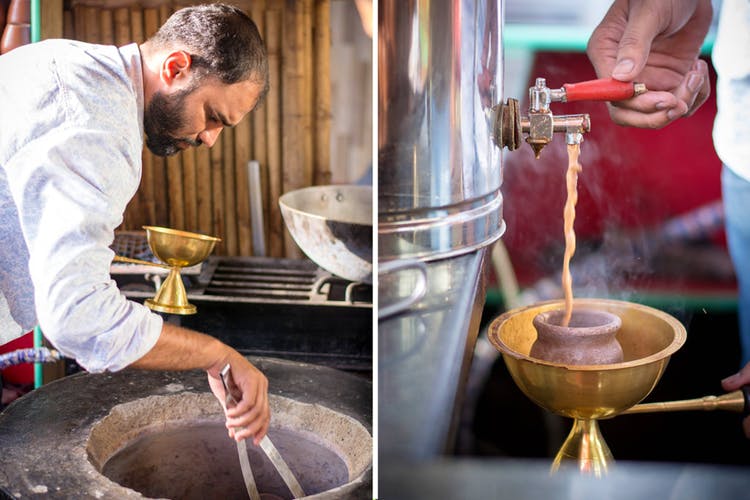 Now you must want to know how it is made.
The Clay pots or Kulhads are first heated in a big hot tandoor. Side by side, the semi-cooked chai/tea is made and then the chai is poured into these carbonized kulhads, making the chai steamy.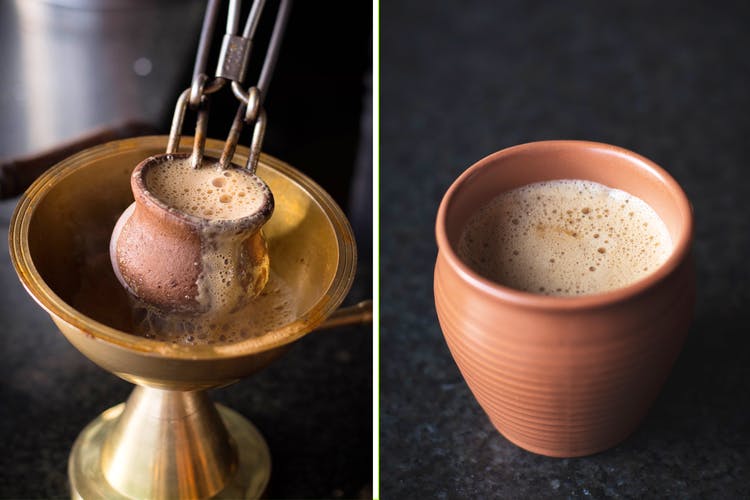 The Tandoori Chai is priced at Rs. 20, and If you're not a big fan of chai, Dont't worry you can ask them for Tandoori coffee or the turmeric milk. The shop closes at 11 pm, and trust me it is super busy even till very late in the night. Both the owners of this shop are science graduate and they got the idea from their grandmothers, the unique way of boiling milk in villages.
I am packing my bags soon, getting a flight straight to Pune to have this seductive steamy Tandoori Chai. Chai-la mein Aaye-la!!