Hello Shanatics and non-shanatics! This piece of article is an essential list of don'ts that you must keep in mind when you are talking to a crazy fanatic of Shahid Kapoor, aka shanatic. We, his fan community are one large family spread worldwide. We exist in million little bodies and get super defensive if you say one word against are much-loved and much-adored chocolate boy of Bollywood. Who by the way, is also Asia's sexiest man 2017 as declared by India Today. So, beware haters, this guy is no ordinary superstar.
So here are a few things you should never say in front of a Shahid Kapoor fan!
1. "He's famous because of his parents. #nepotismsucks".
Hey you little know-it-all, if that was the case, unlike Alia Bhatt, Varun Dhawan, Tiger Shroff, Sonam Kapoor, Ranbir Kapoor, Arjun Kapoor, Kareena Kapoor and the endless list of star kids who are what they are because of their parent's fame first and their talent later (not saying they are not talented), but Shahid Kapoor was a background dancer. He shot small ad films and worked for Shiamak Davar before he got a chance to appear on the silver screen.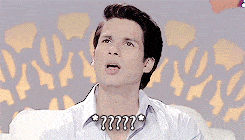 2. "He could never actually become a star. His struggle period seems never-ending".
Let's not even talk about Jab We Met, Haider, Padmaavat, Kaminey, Udta Punjab and all those amazing movies that became successful because of his superb acting because let's brood negativity, folks! Why appreciate someone when you can clearly show them down.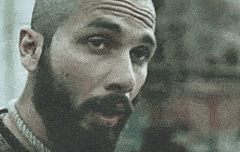 3. "He's a flop actor".
Here we are, measuring success not by performance but by box office collections. A bunch of intellectuals, I'd say.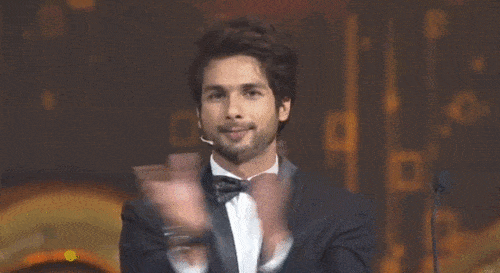 4. "He's a tingu".
Call him a Tingu and let's have a serious discussion about Salman, Shah Rukh, Aamir, Nawazuddin, Rajkumar Rao. Height matters, right?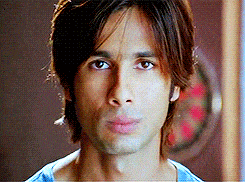 5. He doesn't look good with any actress.
Have you even watched Shaandaar? Or Chance pe Dance? Just because he has a boyish face that made him look younger than his co-stars like Vidya Balan or Rani Mukherjee, doesn't mean there is something wrong in him!!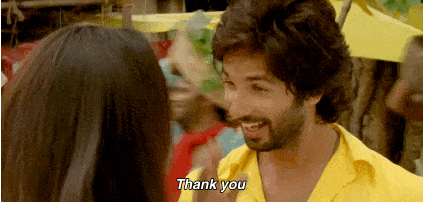 6. He married a girl who would otherwise call him uncle.
Come out all you Kareena Kapoor fans! Answer this one for me please. "Love is beyond age, time, distance, etc" but heyyy how dare he marry someone 13 years younger to her just because they connect well together? Huh!
7. He is a playboy, dated every girl in the industry.
Media even said that an MMS of him was leaked, but then media can say anything, right? Does that mean you will believe it? Certainly not (if you are a sensible person). Nobody bothered to ask those actresses if the rumors were even true. Sad part is, they have denied them but people just don't shut up.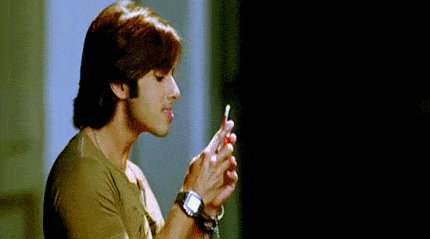 8. He's a bad actor
Ha ha ha...sure. And you are? Some random stranger existing behind a screen making such comments, clearly because you are not 0.25% as capable as him to even show your face to the world. Where were we? Flop actor? I don't think I need to mention all the roles he has given top- notch performances in...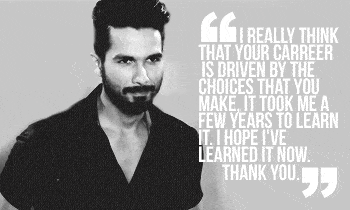 9. Hritik is a better dancer than him
Hritik is just an overrated dancer. Nothing against him, but I'm sorry, Shahid has versatility. This goes absolutely unsaid.
10. That he has bad teeth
Just because he didn't go to dentists to replace his teeth with false dentures or got braces in childhood, can we absolutely ignore who he is as a person? At times comments like these make me feel sorry for the kind of beauty-obsessed society we've become. And beauty in terms of being physically groomed. It's just really really SAD!!!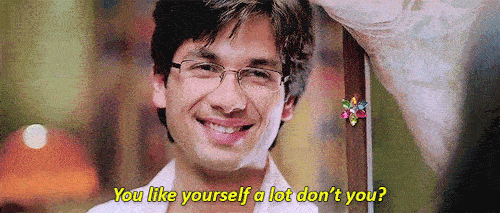 11. Mira is too good for him
Just because she is from one of the best institutions this country has, has a majors degree in English Literature, comes from a certain class of family and is really really pretty that's not enough to justify that she's too good from him. Worst is, we don't even know her that well to talk about her being more deserving just by her socio-economic status or physical appearance. Seriously guys, WHERE ARE WE HEADINGGG???

12. That I don't like Shahid Kapoor
I don't like YOUU! How can someone possibly not like this charming, dependable, handsome, down-to-earth, well-mannered, dapper? Who also happens to be a non-smoker, non-drinker and well, a vegetarian?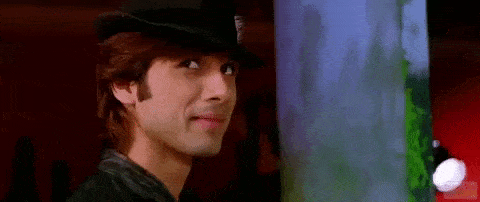 When it comes to Shahid, WE CAN'T KEEP CALM!!
So next time before you go on to say these or any other remarks on Shahid in front of a Shanatic, just think about the repercussions to follow and the consequences of your relationship with that person!