Cricket is embedded in every Indian's blood, okay maybe not *every* but most Indians. We grew up listening to the names "Sachin Tendulkar" and "Kapil Dev", we were all aware that there is nothing more important in life than winning an India v. Pakistan match. We wait for the crackers to light up our streets as soon as India wins a crucial match. After all, cricket becomes a part of our lives and we learn to organize our life around cricket matches.
Here are 13 Signs that proves "We All Are One Of The Biggest Cricket Fans Ever."
1. "I WILL TELL MY BOSS THAT I AM SICK, TOMORROW IS THE IPL FINAL MATCH."
God knows how many times we have lied to our bosses and friends that we can't come to work today just because we didn't want to miss a cricket match. The joy of sitting on your couch, stuffing your face with popcorn is something only the cricket fans will understand.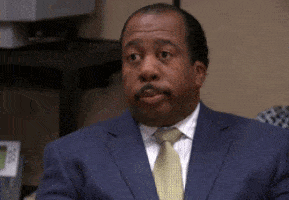 2. CRICKET IS FIRST, EXAM IS SECOND
It doesn't matter if you have your board exams the next day or an important test, cricket is not to be given up for such materialistic pursuits. Life is short and cricket is love.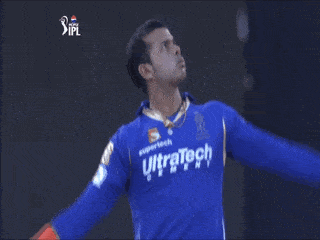 3. "CHIKOO IS PLAYING DAMN WELL AND ANUSHKA BHABHI LOOKS SO PRETTY"
For you, Virat Kohli is not an International cricket player but your "Dilli Wallo Da Yaar" (as Virat would say himself) and Anushka Sharma is your bhabhi, who you see more often in the cricket matches than movies.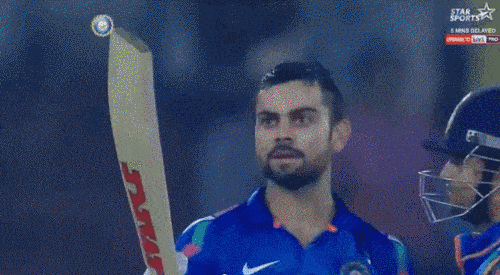 4. YOU CAN FEEL THE HEAT OF VIRAT'S ANGER
We all love it when Virat takes out his "Delhi-ness" on the field and every time he gets angry, you do too. The anger is a generational thing and old people will never understand it.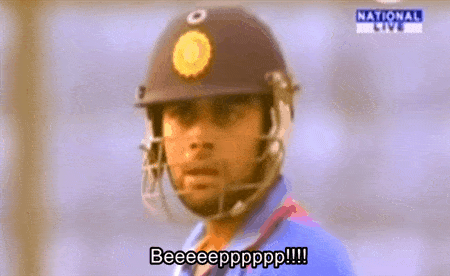 5. YOU STILL GET NIGHTMARES OF EVERY TIME THAT SACHIN GOT OUT IN A MATCH
Truth is, Sachin hardly ever got out early in matches but whenever he did everyone's heartbeat stopped and an eerie silence filled the stadium. You never want to relive those moments.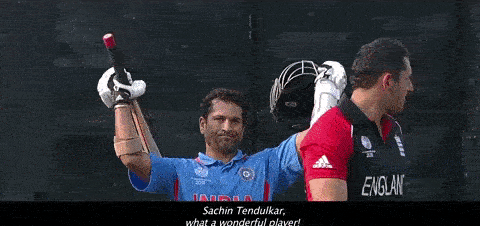 6. YOU COUNTDOWN THE DAYS TILL THE NEXT WORLD CUP
The next world cup is starting in May 2019, which is next year. I hope you have your jerseys ready and get ready to call in sick at work.
7. YOU HAVE NO PROBLEM IN SITTING IN FRONT OF YOUR T.V FOR 8 HOURS
When you are told to sit and study for one hour, you give up in 5 minutes but watching a cricket match for eight hours is like taking a walk in the park, cricket never gets tiring (unless you are playing it of course).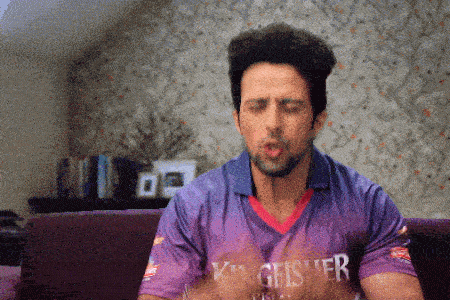 8. YOU HAVE A LUCKY SPOT IN THE ROOM AND NOBODY CAN MAKE YOU MOVE FROM THERE
You on normal days: "Do you really believe in superstitions? That's so lame."
You on cricket match days: "Don't move the remote or Dhoni will get out." (And we all know Dhoni fan is always savage!)
Hypocrisy is your companion and superstitions are here to stay.
9. YOU BINGE ON ALL THE CRICKET VIDEOS ON YOUTUBE
You have watched the funniest, the most serious, the most emotional moments a million times on your phone and your youtube history includes a string of random cricket videos.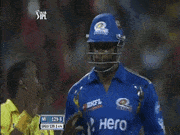 10. "SURESH RAINA IS STILL IN THE TEAM, WHY!?"
You are tired of seeing yesteryears batsmen and bowlers return to the game where there is clearly no space for them. After all, let the young players do their thing.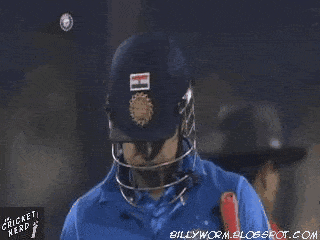 11. YOU HAVE STALKED ALL THE PLAYER'S SOCIAL MEDIA ACCOUNTS
Your past time goes in checking out the latest updates on the various social media accounts (especially Instagram) of various players. Your day starts with their life updates.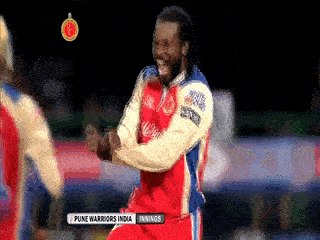 12. YOU ARE A HUMAN ENCYCLOPEDIA ON CRICKET FACTS
"Ishant Sharma is responsible for all the three highest scores made by a batsman against India in the 21st century." "MS Dhoni and Suresh Raina have never scored an ODI ton outside Asia."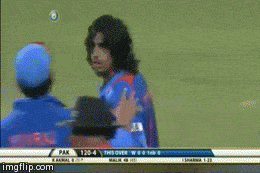 13. THE KIND OF ABUSES YOU HAVE HURLED AT YOUR T.V SCREEN IS A SIN
The moment when the ball goes up in the air and you know the fielder is going to catch it and nobody can help them, not even god. Your mouth opens and a fountain of abuses come flowing out.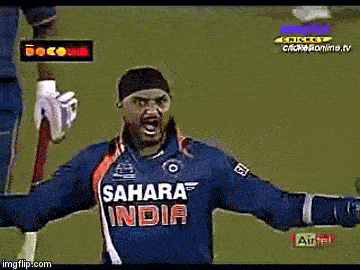 Cricket is not just a game, it is an emotion.
From, Kapil Dev holding the world cup trophy to Virat performing the Gangnam style. Cricket has given us endless memories to hold on to and I am proud to say that I am a one of the biggest fanatic of Cricket.