Imagine you are out and you came across a girl which is so cute and you felt love at first sight.

You do want to approach her but how??

Either you go in front of her and say what you want to say (obviously it has to be in a decent way), or if you are a shy person you might write a letter to her.
(NOTE: Don't Expect Ab Kabootar Aega Aur Tumhara Khat Leke Jayega).
Various conclusions can be made in this scenario - Maybe she might tear up that letter in front of you, or maybe if you are lucky enough, she might like you as well or (which no boy ever want) she will tell his boyfriend and you might get a call or a text.

Out of these three scenarios, one of the scenario fits perfecty on this guy(Daniel),
He wrote a very cute, innocent note to a girl he liked. He took Starbucks coffee to prevent himself from that awkward situation(might be) and handed over the coffee and a note which he wrote.
And I bet you will feel proud of the gesture the two guys showed.
This is the note which he wrote for her,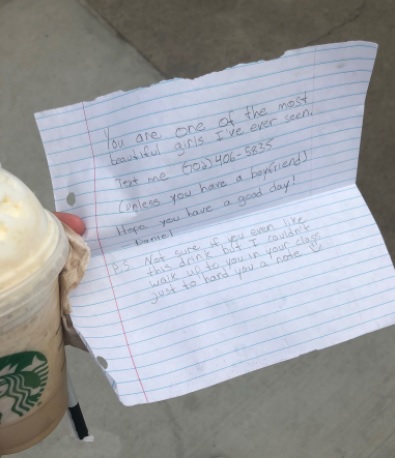 In response, he got such a cute message BUT (here's the twist), from the girls's boyfriend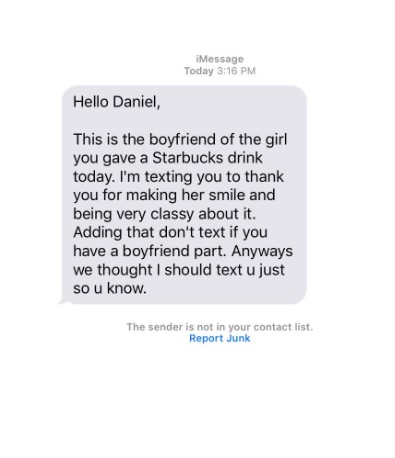 Here's the Tweet:
We feel you bro.. but don't worry now you are going to get many letter's from girl's.