Gagandeep singh, a police inspector from Uttarakhand saved a Muslim guy from an angry public, after he was found in temple with a Hindu girl.
The video on social media is taking several rounds and you will see the guy taking help from the brave police officer, Gagandeep Singh. The guy was terrified by the large no of group who are willing to beat him up. The other police officer was also helping Gagandeep Singh to protect the guy from the angry mob.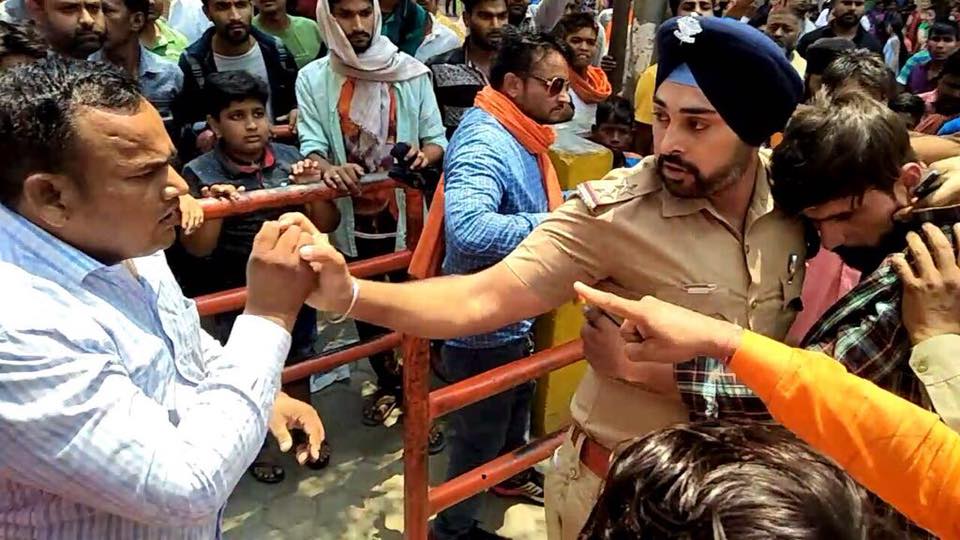 When Gagandeep Singh refused to hand over the guy to them, they started chanting anti slogans against the police. The group closed the main gate so that the police cannot leave the premises until Gagandeep hand over the boy to them.
The Lallantop source quoted that the boy was sitting on the floor after being severly beaten by the angry group, and the girl was arguing with them.
The Lallantop Source also told:
When the girl asked a man why he had beaten up the boy, the man allegedly responded: "We will chop him to pieces. You are a Hindu and roaming around with a Muslim man. I will chop you too."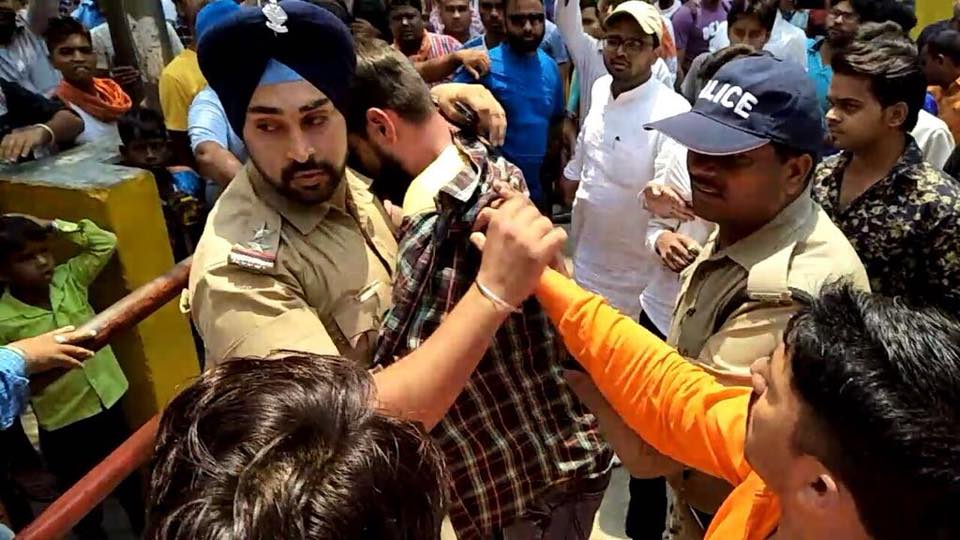 After seeing the Dabanggness of Gagandeep Singh, we need such brave and strong policemen who are not at all afraid to do their job, even when there are so many people around. We respect our police officers and we respect theway they handle every bizarre situation.
You have seen how Gagandeep Singh became a shield, a saviour for this guy. Gagandeep Singh really deserves an appreciation from everyone of us. We Hail to you sir!! You are really an inspiration for many of us.