OH, MY GOD, I Can't Believe What My Eyes Just Saw!!
He was terrific, He was Amazing, He was everything(All the good words are for him). Look at his clean moves.
Ok, let me tell you who I am talking about.

This Uncle!!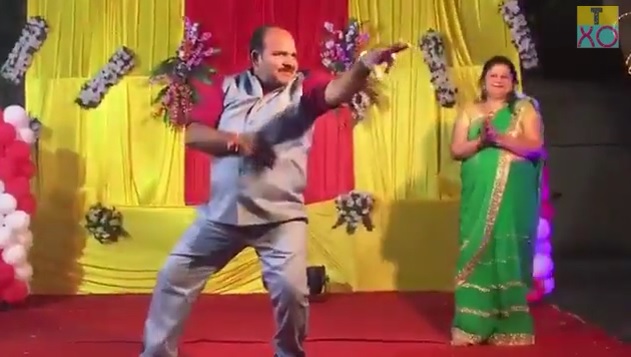 He is an overnight star guys. Personally, hands up - I am his fan now. He danced like ekdum makhan. If I talk about me, I am the pathetic dancer, even if I gulp a beer to just shake my legs on the dance floor, I am sure I will be a disaster.

The video surfaced on social media where you will see an amazing uncle dancing to Govinda's 'Aap Ke Aa Jane Se' at a function and I bet when you're done watching it, you will try to do at least one step like him, I did it. And I already told you, I did a blunder but mazaa aaya.
I know you might go up to see the video again, Chill!! Sit back relax, dont do that Kadi Mehnat because I got you this cool dance again here:
After his killing moves, Twitter gave a huge round of applause to this cool uncle guy:
I am thankful to you Uncle, to make me motivated. Now next time I will break the dance floor(don't worry I am 70 Kg's).