"Just erotic. Nothing kinky. It's the difference between using a feather and using a chicken."
The film industry since ages has created films of different genres and one genre is erotic films. From the dirty passion to streamy moments, people on the earth have seen it all. Though 18+ these movies have made a name for themselves and they do make a lot of money and become successful because it's an art, don't you know 'beauty lies in the eyes of the beholder'?
Here are the top 30 erotic movies the entertainment industry has ever produced: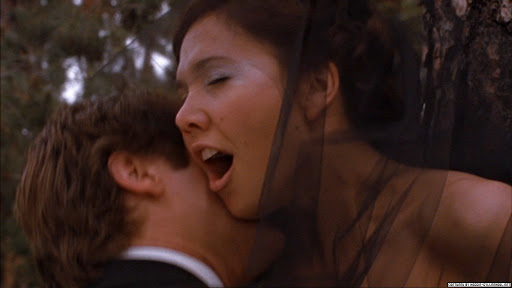 1. Battle in Heaven:
It is a story about a couple and how they cope with their life after the kid they have kidnapped for money dies. This film is full of drama, emotions, and passion. This is a must-watch for people who love to watch films that are not just about passion, but also about how ordinary working-class people deal with their lives and to what all extents they fall to for making their lives work.
Starring Anapola Mushkadiz and Diego Martinez Vignatti. Released in 2005, this Hollywood movie directed by Carlos Reygadas.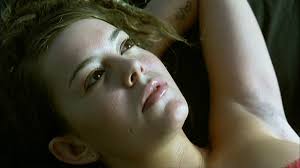 2. Love:
It is a movie about how an American man falls for an unstable girl and how they invite a third person (their neighbour) into their relationship to spice up the relationship.

Released in 2015, starring Gaspar Noe, Karl Glusman, Aomi Muyock, and Klara Kristin, this movie is a must-watch for its cinematography and the emotions portrayed throughout the movie. Directed by Gaspar Noe.
3. Unfaithful:
The movie is about how a married woman falls in love with a young, handsome stranger and gets involved with him. After she starts pursuing this extramarital affair her husband becomes suspicious. This movie is a little different from many other erotic films as it starts with giving the audience an idea that it may be a thriller movie, which is a misleading aspect that you realize as you go about watching the movie.

Starring Diane Lane, Richard Gere, Olivier Martinez and Erik Per Sulivan, directed by Adrian Lyne released in 2002.
4. Knock Knock:
Released in 2015 starring Keanu Reeves, Ana de Armas, Lorenza Izzo, and Ignacia Allaman is an erotic thriller film about a husband, a loving father who tries to help two stranded girls who knock on his door, but how things take a turn and even he ends up being seduced by them.

Directed by Eli Roth, this movie is a ride into how the emotions of even a married can change when something like this takes place. Available on Amazon Prime this movie is a must-watch if you like to watch an erotic thriller.
5. Elle:
A movie about a successful woman CEO who sets out on a journey to find who raped her. The movie was released in 2016. This film about how a woman is violated and is a movie about how a woman can blaze in every moment and perform such a strong role with such beauty.
Directed by Paul Verhoeven, starring Isabelle Huppert and Laurent Lafitte.
6. Lolita:
Released in 1997 this movie is an adaptation of the novel Lolita itself. Though a controversial book and film, this movie is about an older man's obsession with a young girl. The middle-aged Humbert Humbert and love affair with his 12-year-old stepdaughter Dolores "Lolita" Haze.
Directed by Adrain Lyne, starring Dominique Swain and Jeremy Irons is a must-watch not just for the perform of the actors but for giving the book a visual aspect into the obsession of a man with a young girl.
7. Dressed to Kill:
It is a film about a prostitute (Liz) being witness to a brutal murder and how the killer tries to silence the only witness. While the police think Liz is the murderer, the real killer wants to silence the crime's only witness. Released in 1980, this erotic thriller is full of surprises and makes its viewers drop of their seats in anticipation of what will happen next. This movie is a must-watch if you not just love thriller erotic films, but love watching movies that keep you questioning what will happen next.
Directed by Brian De Palma, starring Angie Dickinson and Keith Gordon.
8. Q Desire:
A movie about a woman who tries to bury her grief by sleeping with men after losing her father, is an insight into how people try to overcome grief in different ways and her way of dealing with grief was by sleeping around.
Released in 2011, starring Deborah Revy, Helene Zimmer, Gowan Didi and Johnny Amaro, directed by Laurent Bouhnik.
9. Blue is the Warmest Color:
Released in 2013, directed by Abdellatif Kechiche starring Adele Exarcho and Lea Seydoux.
It is a movie about a lesbian couple who fall in love and form a connection. This movie is a must-watch for the way the emotions between the lesbian couple have been portrayed and how the movie shows what the challenges of being a lesbian couple are.
10. Bound:
This movie is about a mistress of a gangster who falls in love with Corky and how they plan of robbing millions of dollars and fleeing away blaming the gangster for the robbery. The movie starring Gina Gershon, Jennifer Tilly, Joe Pantoliano and Christopher Meloni is a movie full of drama and love and action and how two people are so in love that they find a way of living together happily ever after by blaming someone else for their wrongdoings.
Directed by Lana Wachowski and Lily Wachowski.
11. BA Pass:
Available on Netflix, this erotic Bollywood film is about a student who is forced to sleep with women to save his and his sister's future after their parents die. This movie is about how a young college-going boy has to make scarifies for a living to secure his future.
Release in 2013, directed by Ajay Bahl, starring Shilpa Shukla and Shadab Kamal.
12. Disco Valley:
The film is about how two friends who organize a rave party and get caught. Released in 2015, this movie is about how youngsters like to enjoy life, but get into trouble and how they overcome it.
Starring Vivan Shah, Shazahn Padamee and Chunkey Pandey, Directed by Sajit Warrier, this film is a must-watch to see how youngsters like to enjoy their life.
13. Kamasutra:
This film's title says it all. The film is a guide to human sexuality. This film is based on the ancient Sanskrit text about sexuality, eroticism, and emotions.
Directed by Mira Nair, this film in an insight into what human sexuality is.
14. Hate Story:
The movie is about a reporter who becomes a victim of forced abortion and later turns into a whore to plot a vengeance scheme against the man who ruined her life. The victim pulls off a string operation on a big businessman and how he goes about taking his revenge. This movie is the first in the series of Hate Story.
Starring Urvashi Rautela, Paoli Dam, Zareen Khan and Surveen Chawla. The movie was released in 2012. Directed by Vivek Agnihotri.
15. Jism:
It's an erotic thriller movie about a poor, alcoholic lawyer and his affair with Sonia Khanna who is the wife of a millionaire. Kabir, an alcoholic lawyer, falls in love with Sonia, the wife of a travelling millionaire, who convinces him to murder her husband. Later, Kabir is shocked to learn of her motivation for the murder. This movie also has a sequel to it Jism 2 and is a must-watch for the roller coaster of emotions and passion.
Directed by Amit Saxena, starring Bipasha Basu and John Abraham.
16. Murder:
This erotic thriller released in 2004. The movie talks about a sister who marries her brother-in-law after her sister's death to look after her son and later due to being unhappy and unsatisfied with this marriage she engages in an affair with her long-lost lover. This movie is the first in the series and this thriller movie is never lasting and an all-time watch.
Starring Emraan Hashmi, Ashmit Patel and Mallika Sherawat, this movie is directed by Anurag Basu.
17. Miss Teacher:
Released in 2016, this movie is about a university teacher who has an affair with her student. She is very attractive and is a nymphomaniac.
Directed by Jayprakkash Shaw the movie stars Kamalika Chanda and Rahul Sharma. This movie is one of the most famous Bollywood erotic films.
18. The Dirty Picture:
Released in 2011, this movie is a love story about an actress and a director based on the life of Silk Smitha, a late South Indian actress. The story starts from the day when a bride-to-be Reshma (Vidya Balan) runs away from her rural village, hoping to become a star in Chennai. After willingly wanted to enter film industry, she fails to impress a casting director, even, the director insults her for being unattractive and unable to act.
Directed by Milan Luthria, starring Vidya Balan, Emraan Hashmi, Tusshar Kapoor, and Naseeruddin Shah.
19. Julie:
This movie is about a woman who moves to Mumbai to earn money but this city that is always fast-moving forces her to become a prostitute to earn a living. later, she encounters Mihir, an influential businessman, they both started to fall in love with each other, but soon when he proposes to marry her, she hesitates to accept his proposal because of her profession and grim past.
Directed by Deepak S. Shivdasani, starring Neha Dhupia, Priyanshu Chatterjee, and Sanjay Kapoor is an insight into how tough it is to move to a new city and what all a person has to sacrifice to make a living.
20. Ragini MMS:
The movie is about a couple who sets out for a weekend trip and ends up witnessing paranormal activity. This erotic horror film available on Netflix is a must-watch if you love watching horror films.
Directed by Pawan Kripalani, released in 2011, starring Kainaz Motivala and Rajkummar Rao.
21. 365 Days:
Available on Netflix the movie is about a woman (Laura) who falls victims to a mafia, who kidnaps her and captures her for himself and give her 365 days to fall in love with him.
Starring Anna-Maria Sieklucka, Michele Morrone and Bronislaw Wroclawski, directed by Barbara Bialowas.
22. Lust Stories:
This Netflix original film is an emotional and romantic film were four directors Zoya Akhtar, Anurag Kashyap, Dibakar Banerjee and Karan Johar have come together and put together their short films exploring sex, love, and modern relationships. This movie is an insight into how modern relationships are different from the old times.
Starring Vicky Kaushal, Bhumi Pednekar, Radhika Apte, and many well-known actors this movie was released in 2018.
23. Amar:
Available on Netflix this drama-filled film is about a couple who experience their first love and how life breaks their notions of how their idealized romance to be like.
Released in 2017, directed by Esteban Crespo, stars María Pedraza, Pol Monen, and Natalia Tena.
24. Fifty Shades of Grey:
Starring Dakota Johnson (Anastasia Steele) and Jamie Dornan (Christian Grey), this film is about a successful businessman who meets a college student (Ana) who had come to interview him and how he falls in love with her. Though sexually inexperienced, Ana plunges headlong into an affair. This is the first movie in the series of fifty shades. The movie is based on the book.
Directed by Sam Taylor Johnson.
25. Addicted:
Based on an erotic novel written by Zane, this movie is about a happily married woman (Zoe) with three kids who suddenly develop the hunger for sex with other men. Zoe is secretly tormented by nymphomania, leading her to constant sexual pleasure.
Starring Sharon Leal, Boris Kodjoe and Tasha Smith, released in 2014, directed by Bille Woodruff. Witness how a woman's life and how her priorities change. This movie is available on Netflix.
26. White Girl:
Available on Netflix, this movie is about a college girl who is a cocaine addict and how she goes about her life while trying to get a drug dealer (Brian "Sene" Marc) out of jail.
Starring Morgan Saylor, Brian Marc, Justin Batha, directed by Elizabeth Woods.
27. One Night Stand:
Directed by Jasmine D'Souza, starring Tanuj Virwani, Sunny Leone and Narendra Jaitley, released in 2016 is a movie about a man who falls in love with the girl he had a one-night stand with and how he goes to the lengths to find her and be with her. This movie is a must-watch for the passion and the acting. The movie is available on Netflix.
28. Newness:
A movie about two people who meet through a dating app and when their relationship starts to become boring how they find different ways of making it interesting. The hookup culture began a relationship that pushes both emotional and physical boundaries.
Released in 2017 this movie has been directed by Drake Doremus and is available on Netflix. This steamy romantic film starring Nicholas Hoult, Laia Costa and Danny Huston.
29. MILF:
It's a movie about three female best friends who embark on a journey to get over their heartbreaks and how they end up having affairs with young boys.
Directed by Axelle Laffont, this movie is a Netflix original. Movie starring Virginie Ledoyen, Marie Josee Croze and Axelle Laffont, released in 2018. 30. Ascharyachakit:
This romantic and intimate movie is about a prostitute, Kanta and the lives of the other 3 people. Kanta who is in a sad, boring relationship with Khushiya and how she fell for superstar Karan Kumar.
Directed by Samit Kakkad. Movie is starring Priyanka Bose, Vaibhav Raj Gupta, and Santosh Juvekar. 31. Sleeping With My Student.
Sleeping With My Student is based on a true story. The cunning teacher outsmart innocent teen. The school headmaster Kathy discovers her vacation fling in an 18-year-old guy Ian. The love and seduction turns deadly when he plans of revenge comes to life for Kathy.
If you haven't watched any of these best 30 movies, then just don't waste your time and watch it not just for the storyline but for the brilliant art, and acting done by the actors in these various films.
...