Cooking is at once child's play and adult joy.
The life has made all of us discover a side of ourselves which we never thought we will ever see. During these tough times, all of us have for sure turned into cooks who love to bake and cook food 24*7.
But on a scale from 1 to 10 about 9 people have discovered their love for cooking and have started doing cooking professionally and started startup of delivering food from home. From trying new recipes at home to cooking every fancy meal at home, all of us have learned and improved ourselves in many new things. Some asked for the cooking tips from their grandmothers and some asked their friends and in all this, we have got you a combined list of cooking tips which you all should follow if you want to be a good cook:
Here are our custom made 10 simple cooking tips and tricks for the budding chef in you.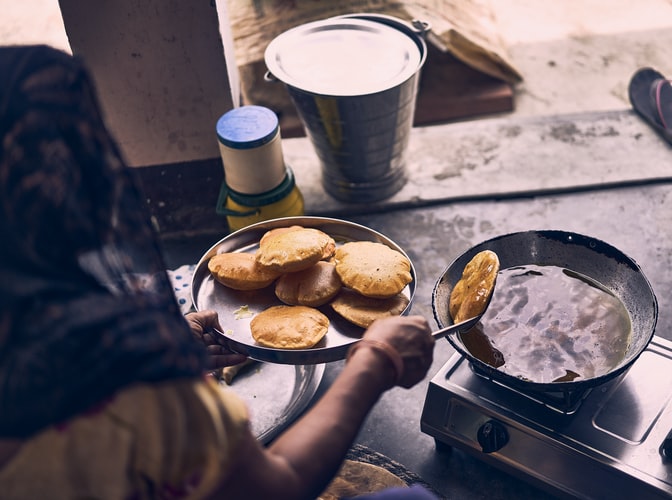 1. Read recipes properly and thoroughly.
Another important aspect of becoming a good cook is reading recipes properly. It is very important to read a recipe properly for cooking a dish perfectly. It is always better to read the recipe beforehand, that way you have an idea of what all ingredients you will be needed if you will be needing any particular kind of utensils to cook the food. Reading the recipes properly helps you in becoming efficient while cooking.
2. Taste everything as you go cooking them.
Tasting everything at every step is very important as helps to keep you understand if the food that you are cooking it well also or not, or does it need something extra that might be missing. For example, if a particular recipe tells you to add a spoon of salt, you will not know if the salt is enough for your taste or not unless you taste it and try it yourself.
3. Clean everything as you go.
One of the most important things to keep in mind. Cleaning as you go along working is not just important, but also something that shows the level of professionalism. This also helps you finish cooking faster and helps you in not getting confused and hoping you did not miss adding any ingredient into the dish.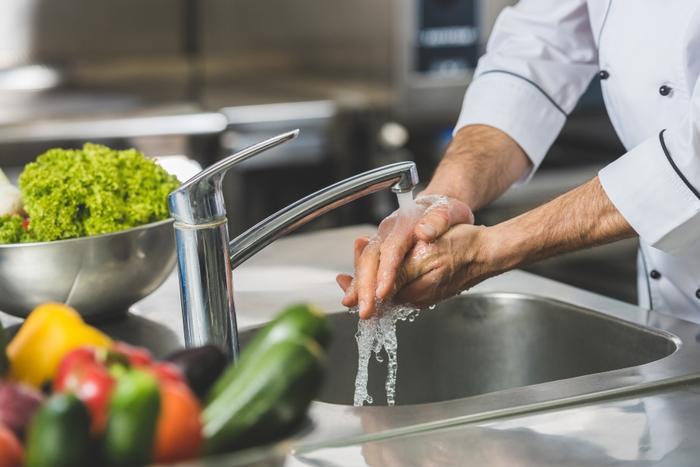 4. Always remember that you can add more ingredients, but cannot remove them if they become extra.
Remember that adding spices that you are not sure of in small quantity is always better because if they are less you can add more to make them taste better, but if you add something extra and the taste gets spoilt you can never remove it. It is always better to have the patience to add a little first, then taste and then adjust or add more if needed.
5. Cooking often.
If you keep cooking often and keep trying new things you will keep getting better with time. It has rightly been said practice makes a man perfect. The more you keep cooking you just don't only become better, but you also keep learning and start focusing on the smallest of details that you never focused on before.
6. Learning to measure the ingredients correctly.
It is always important to learn and understand the concept of using the ingredients in the right measurement. Adding all the ingredients with the right measurements helps in making sure that the taste of the food that you are cooking is good. Once a spoon or cup of something extra or less can spoil the entire dish.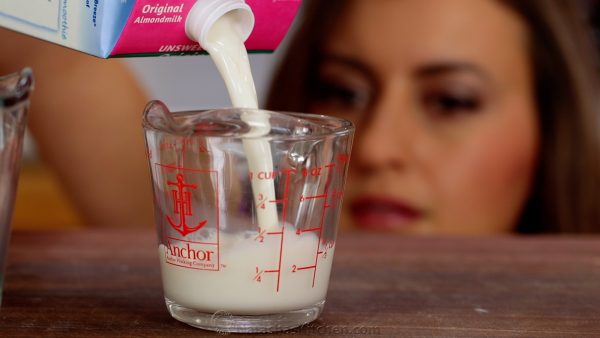 7. Learning about the safety of being in a Kitchen.
It is always important to be safe while you are cooking something in the kitchen. Most accidents take place while cooking. It is always safer than to be sorry. Before you start cooking anything always make sure that you are using all the equipment properly and safely and make sure to switch things off if you are not using them.
8. Learn to prepare everything beforehand.
By preparing things and ingredients beforehand, you have an advantage of not only cooking things faster, but also making sure that you don't miss out on adding things that are vital for the food that you are cooking. Being prepared also helps you in becoming efficient and shows that you know and are prepared to cook the dish properly.
9. Paying attention to food safety.
Another important factor is paying attention to food safety as you don't want anyone to fall sick from eating something you cooked. It is always important to know that all the ingredients that you are using to cook a meal are fresh and not expired as using expired cooking items can lead to making people fall sick. Food Safety is of utmost importance.
10. Enjoy yourself while cooking.
Enjoying yourself while cooking is something that not just makes the food taste a lot better, but also helps you in having fun while cooking. It is important to enjoy whatever you are doing because if you don't enjoy cooking then there are times things can go wrong, so enjoy while cooking everything because the enjoyment factor makes the food always taste better.
These are a few of the things to keep in mind while stepping into the kitchen and to become a better cook. Every minor detail matters when you start cooking food because cooking is an art and once you master this art you fall in love with not just food, but the entire process of cooking food not just for yourself but for everyone else.
...