Go out, look around and you will see at least one in your friend circle who is a Baniya. People say they are weird, but trust me, I don't feel so, kanjoos hi to hain bas, usme kya hain? At least they teach Punjabi's how to save money else Punjabi to Burrah...Burrah karte hue paise hi udhaa dein.
While you should not make any stereotypical comments in the first place, but you cannot help but be curious as to why Baniyas tick the way they tick. For all the Garg's, Bansal, Aggarwal, etc, whether you tell your family about your girlfriend/boyfriend, but at the minimum, let us tell people some things about you.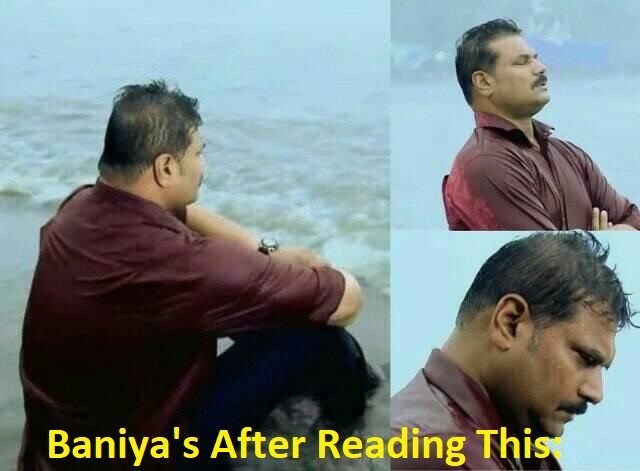 Here are 10 Things You Should Not Say to A Baniya:
1. "Chicken kha ke toh dekh".
See, you should not say this to not just a Baniya, but to a vegan, Jain, or anybody who has an issue. But perhaps the real reason Baniyas do not eat non-vegetarian food is because, it is more costly? Yeah? Maybe.
2. "Are Jain's, Marwari's and Baniya's the same?"
Uh, nope. Jains are followers of Mahavir Jains. However, due to territorial belts and regional settings, they are often confused to be the same but they are not, okay?
3. "But you are a Baniya, you should be good at maths".
Because they are so tight with money calculations and money spending. Money calculations are at the back of their hands. Who needs a calculator when you have a Baniya friend? Half the class in school would pass maths because of that one Baniya in the class. Legit!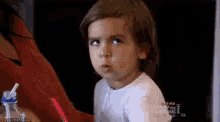 4. "Dukaan kis chiz ki hai?"
Who runs Chandini Chowk? Baniyas What is the mode of business in Chandini Chowk? Shops. Somehow, most Baniyas do end up being a shopkeeper.
5. "Itne paise bacha kar ke kya karega?"
Okay, you never ask a dwarf his height, a woman her age, and a Baniya why they do not feel like spending money. It is something beyond their control, they cannot fight it, they cannot change it. It is in their DNA folks!
6. "Aisi bargaining kahan se sikhi?"
Again, blame that DNA. Money is sacred to them. Money is religion, money is community. You hold on to each and every dime as you would to a family member.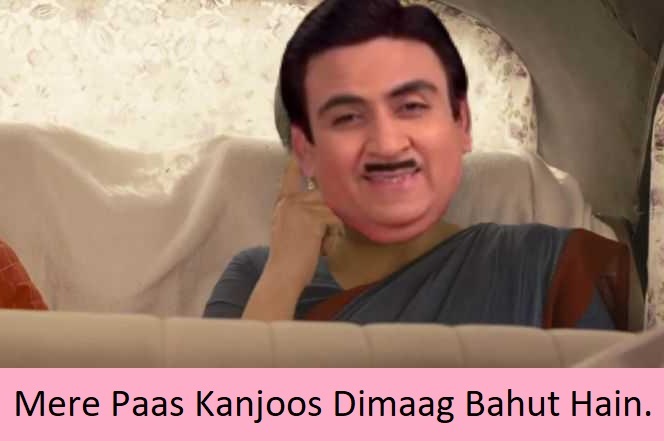 7. "Humesha ghar se khaana kha ke kyun aate ho?"
Uh, because if you eat out it costs money and if you have already eaten then you save money. Money first!
8. "Itni mithai kis ke liye?"
The world has come far, to the point of destruction as well. Even on Diwali when everybody knows it is better to not consume sweets because of all the artifice that goes in its production, a Baniya will still buy sweets for gifting.
9. "Koi sasti jagah pata hai?"
Of course they know, what kind of a question is this? Are you questioning their Baniyadom? How dare you? They invented all the sasti places. They know each one of them. What's more? They will get you a discount there as well.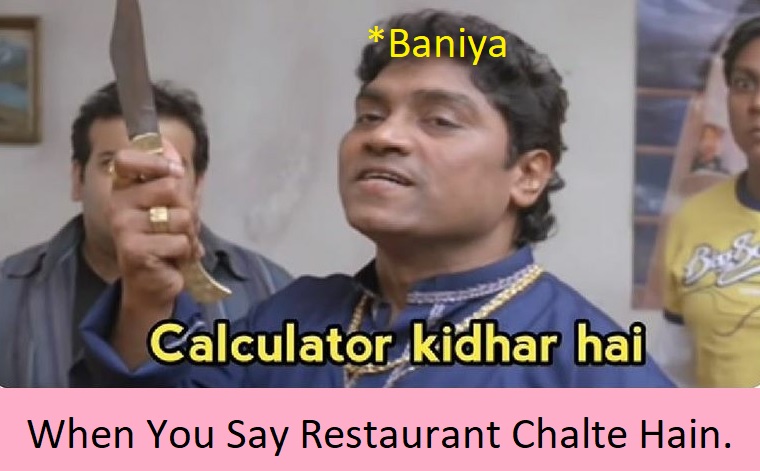 10. "Itna kanjoss kyun hai?"
They did not choose the kanjoos life, the kanjoos life chose them. It is in their DNA.
...