Dance, everyone' favorite, some are doing as their profession and rest cannot deny that they just love dance, no matter whatever the occasion is. We dance on birthdays, weddings, spiritual events and where not. We just need reasons to dance and we are up to it. There are no age barriers, people dance when they want to as if it's a stress buster for them and for some it is.

It is a form of showing happiness towards some events, which took place in our lives. OH, you know my daughter is turning 1, lets dance or hey, I got a promotion, let's celebrate. Without dance, our life can never be this beautiful and every occasion is meaningless.
1) You try to copy all those steps from the shows or movies:
Believe it or not, you try to copy all those moves from your favorite shows or movies. We all have tried to copy those Hrithik Roshan's moves, somewhere or the other. And we always get annoyed when someone doesn't do that step properly.
2) You love to watch all the TV reality shows:
Nach Baliye, Dance India Dance, Dancing with stars and list goes on and on. All the dance lovers just love to watch all these shows and they don't even mind the drama which comes with it, all those senti moments with judges, they just don't mind because they love it when their favorite dancer tells something about them.
3) Subscribed to all the YouTube channels:
Your YouTube history is all about the dance and dancers. You eagerly wait for the videos to come to the YouTube so that you can watch them regularly and try them to copy it.
4) You are the perfect stalker for all the choreographers:
You just love to stalk all the choreographers just to see, what new they are coming with, and where you can see them next. You love to spend time on your Instagram, Facebook so that you can see them. And they just love Prabhu deva for that matter.
5)Biggest fan of Shilpa Shetty and Madhuri Dixit:
Because no reality show can be successful without them. You love Shilpa Shetty because her thumkas and madhuri for her grace and her love towards dance. No matter where are you, when "UP BIHAR LUTKE" plays each person would be up on their feet.
6) No matter where are you and in what circumstances?
It doesn't matter to you, where are you and with whom? If the music comes, you can't control yourself. Say, you are in a lounge with a friend and he recently has gone through his breakup and suddenly your music comes and you can't control yourself from showing your moves.
No, I am not selfish I was empathetic towards him, But ab gaana agaya sooo…
7) All those Shaimak Dawer's classes:
All the dance lovers once in their life must have joined shaimak dawer's summer camps and winter camps. You must be having that certificate along with your academic certificates or awards.
8) Can never ever get tired of dancing:
You would be the last one in every party to stop dancing and you are the heart of every party because no one starts dancing until you are there on the stage. Till the music is on, you are on.
Or should I say
Till you are on, Music is on.
9) Stress buster:
Dance helps you to make your mood better. Whenever you are feeling low or sad, you just take your friends and go out for party. It heals you like a medicine. Only dance can cheer you up.
10) Guru of all:
In every desi weddings, you are known as a dancer, you are famous because of your moves like that uncle who copied Govinda's dance and got famous.
11) And also, people try to copy you at the dance floor, and why not, you are the ultimate magnet who attracts them to show their thumkas too.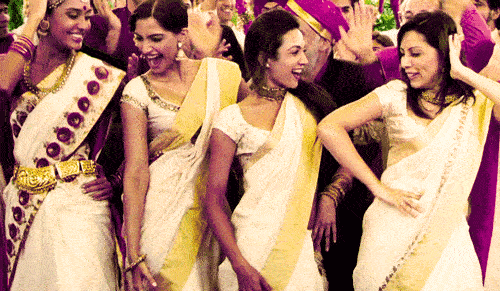 12) Controlling of bathroom visit:
God has given you the special power, you control your bathroom visits because your favorite dancer is performing or even in situations where you are performing.
13) When someone asks you to stop dancing:
14) You dance while driving:
Your drives are uneasy without music and without music means without dancing. You keep moving right to left, left to right.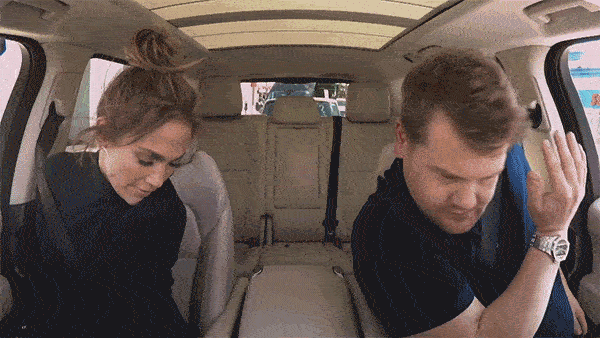 15) You have danced your heart out on this latest song:
Kiki, do you love me? Are you riding?
Say you'll never ever leave from beside me
'Cause I want ya, and I need ya
And I'm down for you always.
See, I told you, you have started your hand movements already.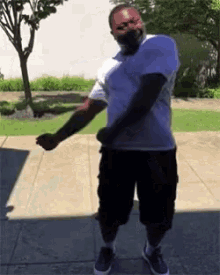 16) You start hating people when they say I don't like dancing:
When they say, you dance, I will just watch you, you start hating them, and suddenly they annoy you.
Gonna move your, Gonna move your body, like this!!
...