After a viral video of 80-year-old Kanta Prasad and his wife went viral Baba's Ka Dhaba of Delhi's Malviya Nagar has now established its identity in the whole country. The story of Baba has made people empathetic towards those who are in need. Many people came forward to support the elderly when they struggle to make ends meet.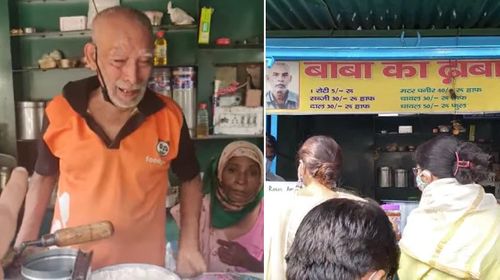 A Good Samaritan and a YouTuber named Gaurav Wasan shared their life struggle on his channel Swad Official and also on his Instagram account. With no customers amid the pandemic, which has left their small business in a lurch, and now they struggle to make ends meet. In the video, the elderly cries while explaining his condition.
Kanta Prasad with his wife Badami Devi, start cooking food at 6:30 in the morning and which gets prepared by 9:30 am. They have Dal, curries, parathas, and rice at their Kiosk. The food is priced between Rs.30-50.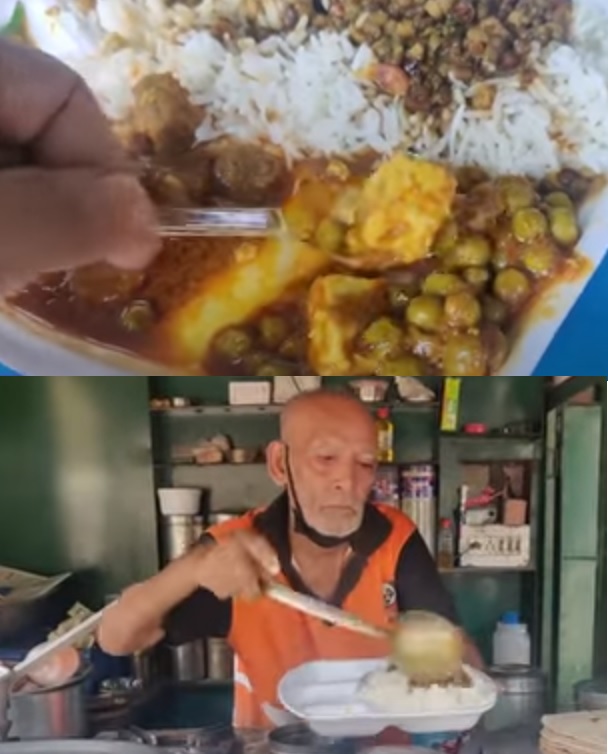 When Gaurav Wasan ask how much they earned in that day, Kanta Prasad takes out all the money he earned, sadly, it was roughly around Rs 80 to 100 only.
After a video of the teary-eyed owners of #BabaKaDhaba in #MalviyaNagar went viral, many Bollywood celebrities like @ReallySwara, & @TandonRaveena came in support. And a lot of people were seen outside Baba Ka Dhaba in Malviya Nagar after a heartbreaking video of their hardship went viral on social media
Actor Sonam Kapoor, AAP Somnath Bharti, cricketer R Ashwin, IPL team Delhi Capitals and food delivery app Zomato also came in support of them.
The couple sells home-cooked meals from a tiny kiosk in front of Hanuman Mandir in Malviya Nagar. Kindly go and help them in the best way possible.
...