Meet Sengamalam, cute elephant from Tamil Nadu who is famous for his unique hairstyle.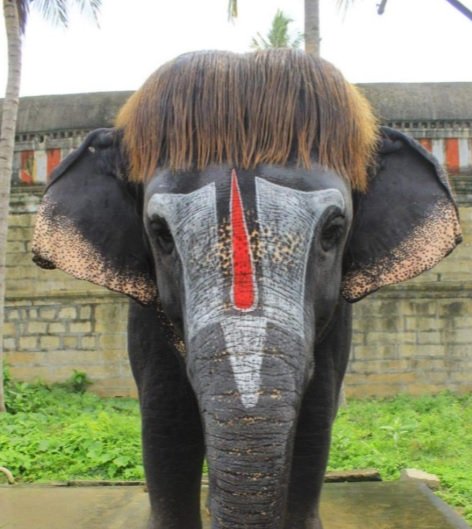 Elephants share a relation of love and affection with humans. Some humans do attack and poach animals for their tusks, but we do not consider such humans as "humans" in the first place. Anyway, one such elephant making rounds on the internet is Sengamalam. The elephant is being adored for its hairstyle.
The elephant is popularly known as "Bob-cut Sengamalam". It stays in the Rajagopalaswamy temple of Mannargudi in the district of Tiruvarur in the state of Tamil Nadu.
Sudha Ramen, an Indian Forest Service Officer recently shared some images of the elephant. The devotees complemented the post and the internet joined the bandwagon as well. Tourists visiting the temple have also shared the elephant's photos.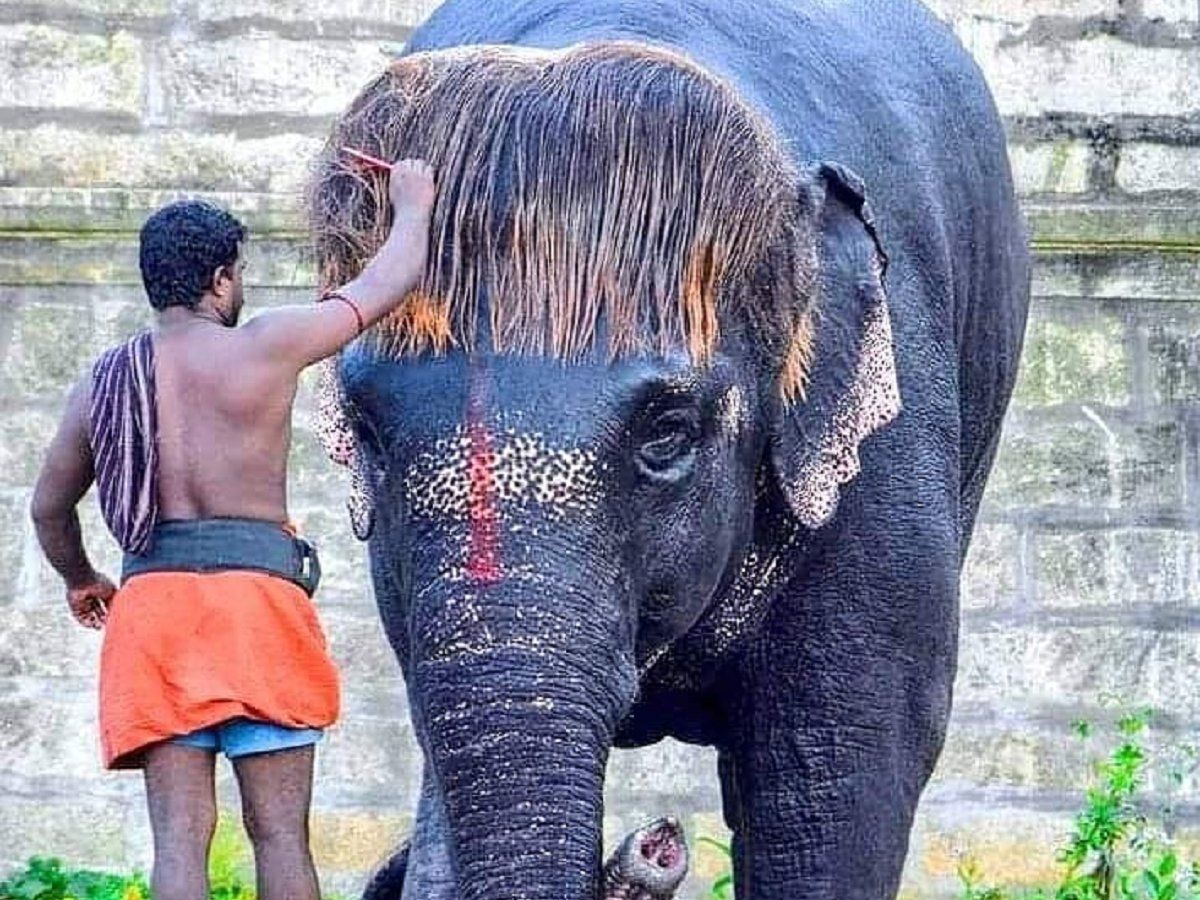 The internet calls it the elephant with a unique hairstyle. A photo of a man dressing the elephant's hairstyle is being circulated across. However, some people have shown their anger towards the fact that elephants belong in the wilderness and not in temples and deserve to be free. But some locals have reported that the elephant is pampered a lot in the temple.
The forest officer, Sudha Ramen also further suggested that animals born and brought up in captivity are threatened in the wild. Such animals do not have the instinct to fend for themselves and cannot survive in the jungle. Captive Elephant Management rules are strong & followed.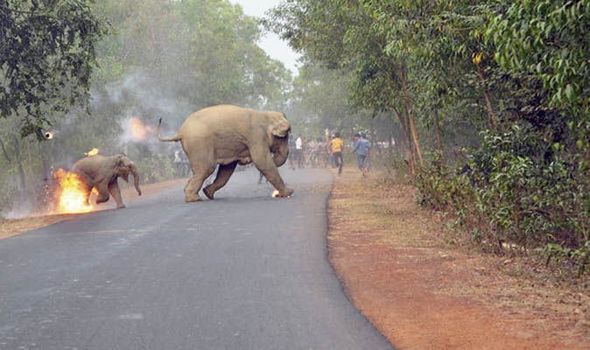 "Not that all Captive elephants are badly treated and not that all are treated well. As an informed citizen, one should know the existing rules at first place and if they find the animal is treated badly, they need to inform the concerned authority for immediate action," quoted Sudha Ramen, the forest officer who shared the elephant's photo with the internet.
In 2018 as well, the elephant's image took rounds on the internet and the mahout even claimed that the elephant is treated as a child. He further shared that the inspiration behind the hairstyle came from an image of another baby elephant's image and he wanted to give Sengamalam, the same haircut as well. The elephant is calm and friendly and that is why he was able to give him a haircut.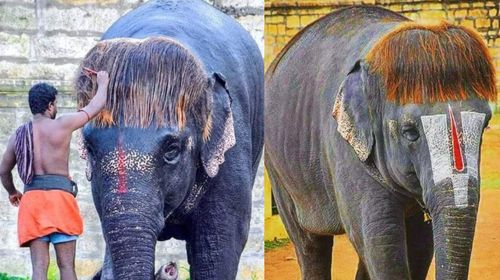 The debate is still continued on the internet regarding animal concerns and if they should be left wild and free in the wilderness. However, the question arises, if an animal is raised in captivity, would it be fair to throw him in the wild and leave him to die? Yes, they do belong in the wild, but a domestic animal does not have any instincts of survival in the wilderness.
**Do You Want Your Thoughts To Get Thousands Of Eyeballs? TabloidXO Allows You To Contribute Your Stories/Articles/Listicles/Videos. Who Knows You Might Get Featured At TabloidXO.
You Can Contribute At: contribute@clap2rammedia.com Or You Can Share It Here.