A trend about 'Women supporting Women' by posting their black and white selfies/pictures are filling up all social media platforms.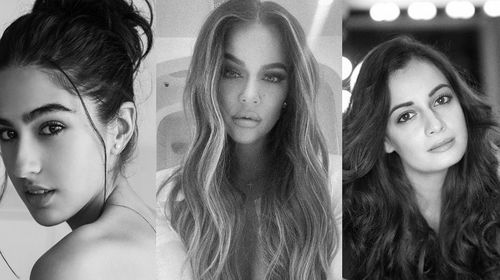 This challenge is all about women coming together in support of several criticisms that they face. On the internet women are coming to support each other and showcase their beautiful, strong and incredible personalities.

#ChallengeAccepted has been trending since the past few days and the number of women joining in, the trend keeps going up.
"I was careful to choose who I think will meet the challenge, but above all, I know who shares this type of thinking, among women, there are several criticisms; instead, we should take care of each other. We are beautiful the way we are. Post a photo in black and white alone, written "challenge accepted" and mention my name. Identify 20 women to do the same, in private. I chose you because you are beautiful, strong, and incredible. Let's love each other!"
This message has been floating in private on almost all the social media accounts of women and everyone is taking up this challenge to showcase their strengths. All women are nominating friends to take part in the campaign, which is a way for women to support each other.
To boost the challenge, famous Bollywood and Hollywood celebrities, Kim Kardashian, Khloe Kardashian, Cindy Crawford, Shruti Haasan, Sara Ali Khan, Tamannaah Bhatia, Bipasha Basu, Malaika Arora, Huma Qureshi, Karishma Kapoor, Kalki, Shilpa Shetty, and many others play a part in it.
I also like many others have been a part of this challenge and have posted a picture of myself showcasing my strengths and forwarded this message to all the beautiful individuals on my social media. A simple challenge like this is something that the world needed and it is something that is spreading positivity and sending out good vibes during these horrific times and this is a trend that is helping women come out and support other women in taking care of each other through a simple click.
Let's spread love and power to each one of us. It's the power which will be heard by all by saying nothing.
...